Food For Thought: 50 Impressionable Public Awareness Poster Ads
When we think of advertisements, we tend to negatively associate them with mind manipulation of the masses for business profiteering. We tend to forget that advertisements can be used for nobler causes that deal with issues closer to home and to our hearts. I'm talking about using these ads to raise public awareness on issues such as health, public safety, and society as a whole.
Print ads may seem outdated in this digital era of ours, but through the careful designing of some of the most creative advertisers in the industry, these poster ads can still generate very formidable impressions upon on-lookers. We have collected 50 poster ads from the Ads of the World to inspire you further.
Editor's Note: Take note that some of these posters may be graphic in nature. Please practice discretion.
New Zealand Transport Agency
It Looks Small Here, Slow Down
Image Source: Philip Andrew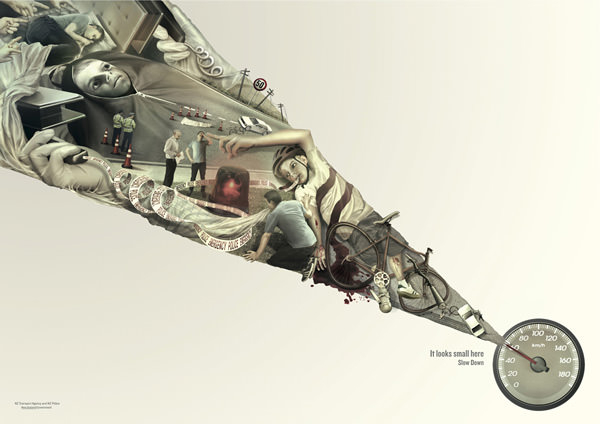 Surfrider Foundation
Beaches are home to some of the most beautiful scenery you will see on Earth, but they don't clean themselves up.
Image Source: Les 6
Chemical Melting Pot
Check out how many chemicals are found in each stick of smoke.
Image Source: Justus Luke
Heal The Bay
Look at all the waste we create from our daily lives. Let's watch what we throw away. Recycle.
Image Source: Hans Castro Gallo
Projeto Arrastao
A very telling story made with two transportation lines that represent two separate lives that crossed at a bank robbery.
Image Source: Pedro Cappeletti, Flavio Casarotti & Augusto Moya
Truth
Your life literally fades away with every puff you take from a cigarette.
Image Source: Justin Hampton
Ban Landmines
You don't have to check for landmines in your home, but they do.
Image Source: Gavin Whitfield & Sammy-Jane Thom
Silence Hurts
Sometimes, even though they can't ask for help, it doesn't mean they don't need it.
Image Source: Joao Espirito Santo
Skin Color
Your skin color shouldn't dictate your future.
Image Source: Olivier Altmann
Stop For Flashing Red Lights
Kids should have to brave the way to school.
Image Source: Kevin Barclay
Smoking in Dublin
It's amazing how something this small can amount to such a huge problem.
Image Source: Ger Roe
WWF: Deforestation
With all the efforts we put into saving an endangered species, sometimes the threat may come from destroying their home.
Image Source: Francesco Taddeucci & Luca Albanese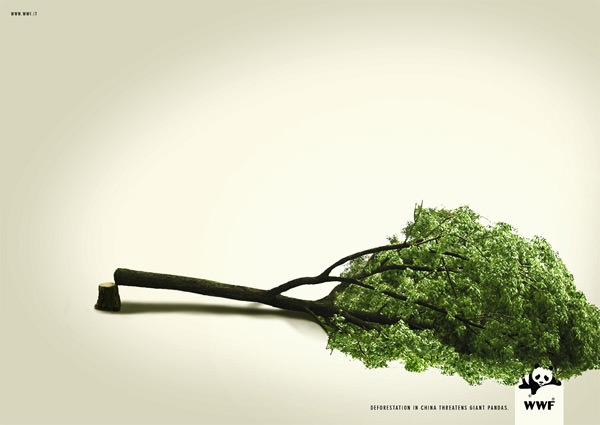 Turn it Off
Sometimes, it doesn't have to stay on.
Image Source: Antonio Montero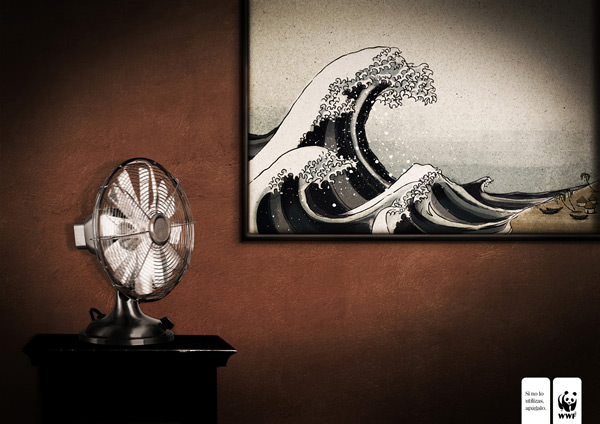 Desertification
6000 species of wildlife disappear as desert areas grow.
Image Source: Carlos Jorge & Felix Del Valle
WWF Marine Protection
Somehow, corals made from plastic spoons can't beat the originals.
Image Source: David Guerrero