Showcase of Cool Hipster Business Card Designs
A business card serves a simple purpose: it bears your name, the name of your company or product, and contact details should the client want to get in touch with you. These days business cards are unique and outstanding, reflecting their owners' personalities, quirks and talents ever since creatives got involved and completely changed the game.
Instead of being the regular flimsy and rectangular definition of business cards, the business cards of today's hipster generation may be designed in only 1 or 2 colors, have odd cut-outs, look like pizza slices, drink coasters or fish among other things. In this post we have over 70 of these strange and beautiful business cards to showcase.
The Essentials to Designing a Business Card
Before we dive into the massive collection of creative business cards, here are some things you should know about business card designs.
Designing a business card which makes an impression is way harder than it looks. From margins to bleed areas, to how to pick the right color and card size, check out some of the essential aspects in business card designs you cannot afford to overlook.
70+ Creative Business Card Designs
Here we go: in this massive collection, we've handpicked creative business cards of the hipster generation that fully showcase the talents of their makers.
#1 @H OUT H
#2 @Kevin He
#3 @Agata Kowalska
#4 @Io Anto
#5 @Daniel Rebman
#6 @Lemongraphic
#7 @Lemongraphic
#8 @Lemongraphic
#9 @Lemongraphic
#10 @Micael Butial
#11 @Bratus and JIMMI TUAN
#12 @Cris Ruiz
#13 @Danielle Muntyan
#14 @Etienne Pigeyre
#15 @Jack Prettyman
#16 @by Webvilla
#17 @Io Anto
#18 @Ermolaev Bureau
#19 @G-sign
#20 @Open Studio by K
#21 @Lesha Limonov
#22 @Anthony Cole
#23 @Chelsea Fisher
#24 @Martyna Wędzicka
#25 @Q Manning
#26 @Belinda Love Lee
#26 @Kylee Barnard
#27 @Belinda Love Lee
#29 @Burak Kaynak
#30 @Evgeny Katz
#31 @Studio Caserne
#32 @Christopher Reath
#33 @Matt Hammond
#34 @Sharanya Kunnath
#35 @Talita Menezes
#36 @Patrick Carter
#37 @Emir Ayouni
#38 @Patswerk
#39 @Nishant Kothary
#40 @Andrew Power
#41@Maria Aksyuta
#42 @Agnes Herr
#43 @Jeannie Phan
#44 @Eslam Atef
#45 @David Robinson
#46 @Charlotte Skou
#47 @Suji Kweon
#48 @adelina espinoza
#49 @Matt Hammond
#50 @Patricia Yammine
#51 @Michelle Marcum
#52 @Rachel Swift
#53 @Felipe Genuino
#54 @Mathew Lynch
Another 20 more to go..
#55 @Kaitlyn Haddlesey
#56 @Itembridge llc
#58 @El Calotipo
#59 @Umer Ahmed
#60 @Daniel Rebman
#61 @James Arends
#62 @Function Creative Co
#63 @Jake Ranallo
#64 @ArsiStyle
#165 @Mike Costanzo
#66 @MedinaKrluch
#67 @Maya Halilovic
#68 @Ipek Eris
#69 @Choko la
#70 @Ermolaev Bureau
#71 @Madhuri Garg
#72 @Valquiria Rabelo
#73 @Dylan McDonough
#74 @Jennifer Jewell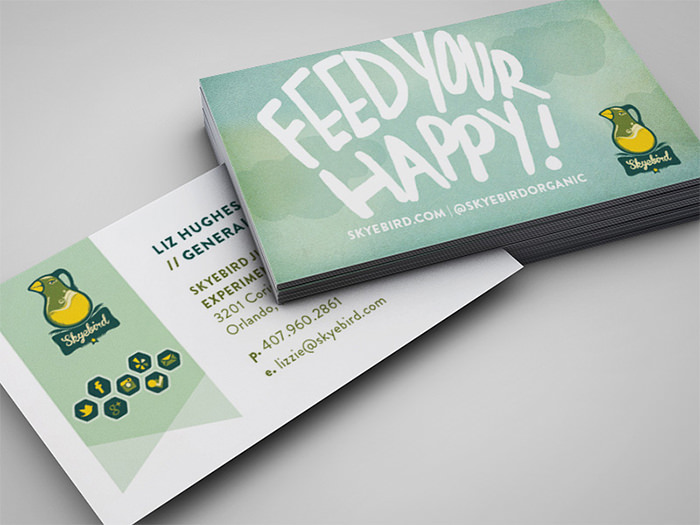 Bonus: Tutorials and more!
If the use of color and peculiar design of the business cards in this post aren't what you are looking for, check out more calm and professional-looking styles Nancy picked in her previous collection of beautiful minimalist business card designs.
You'd be surprised with what designers can create with two colors, white space and a whole lot of talent.
Can launch a startup, find clients and tackle deadlines like a pro but find it hard to create a business card that can sell well? Here are 10 free business card templates that can give you a headstart on a fine card design.
Download the PSDs and edit them to showcase your organization's themes, goals and personality.
Want to try your hand on creating your own business card? Get the tips you need, the pitfalls you should avoid, the mistakes you shouldn't repeat and inspiration from creative examples available out there.
And when you're done with the learning process, get down to designing a business card that will rock your clients' socks off.
Here are what the business cards that belong to 15 of today's biggest tech moguls — including Bill Gates, Mark Zuckerberg, Steve Wozniak and Steve Jobs — look like before they became household names.
Learn from the greats and stop worrying about getting your business cards right the first time around.