20 Books To Understanding Photography You Can Buy
As more and more people can afford DSLR and high-end compact cameras, the photography industry is getting a boost in subscribers and avid hobbyists. For those of us who really want to learn the tricks of the trade, there are plenty of great books produced by for photographers.
In this post we're listing 20 great books to help you grab the basics on topics like how to shoot in low lighting, how to shoot creative black and white photography and even on how to shoot at night. You'd be spoiled for choice with the following books that share different photography techniques as well as great sources of inspiration.
You may also be interested in the following list of books:
Understanding Exposure, 3rd Edition by Bryan Peterson
There's no need to go to exotic locations in order to shoot wonderful photographs. Through the discussions in this book, you'll learn how to use composition, available color, light, and point of view to create smashing photographs in any environment. [$18.73]
Shooting in Sh*tty Light by Lindsay Adler and Erik Valind
Written by two experienced photographers, this is the ultimate guide to lighting techniques. Here you'll find a lot of solutions to the worst possible lighting situations (e.g. low lighting, overcast day, strong backlight, and situations where flash is forbidden). [$23.47]
Basic 35mm Photo Guide: For Beginning Photographers by Craig Alesse
This is a very useful book for beginners as it will teach them all the basics: aperture, speed, film types, shutter, stopping motion, depth of field, and much more. It also serves as a step-by-step guide on how to choose, use, and care for each piece of a photographer's equipment. [$11.47]
Best Business Practices for Photographers, Second Edition by John Harrington
Any professional photographer should have this book as a handbook. Often photographers are too focused on the art instead of spending some time to think about the business aspects. It's a great guide for those who hope to turn their hobby into a source of income. [$22.71]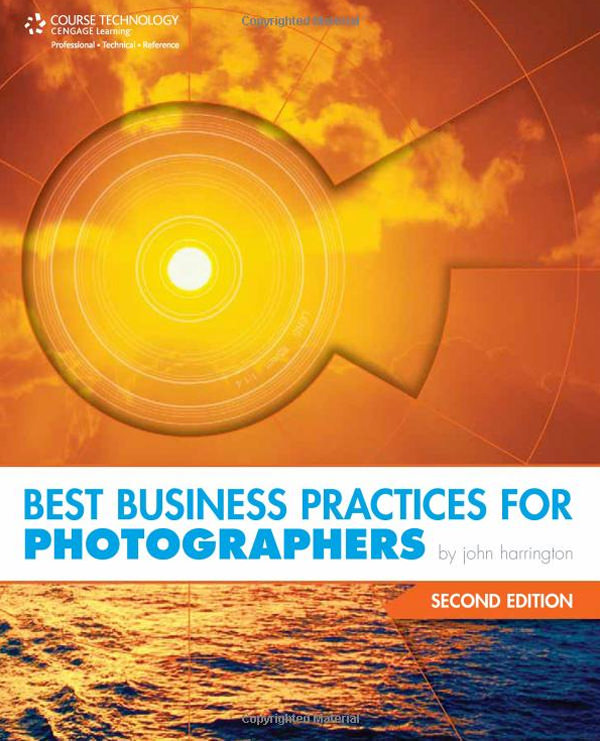 Color Management in Digital Photography by Brad Hinkel
Color management is very important when it comes to digital photography, and you can learn all about it with this book. With emphasis on creativity rather than technology, the author explains his methods in a simple but effective way. [$22.13]
How to Photograph Absolutely Everything by Tom Ang
This is a great beginner's book that goes into details about using DSLR as well as compact cameras. The instructions provided in this book are also not overly long-winded and technical. The book is perfectly structured with images and examples. [$16.07]
Creative Black & White: Digital Photography Tips and Techniques by Harold Davis
This book will show you how to shoot great black and white photographs. It's filled with awesome pictures taken by the author himself. All in all, an incredible book for those who want to start, expand and master the art of black and white photography. [$19.44]
Complete Digital Photography by Ben Long
Written by a photographer with extensive experience, this is a book that photographers of all levels can benefit from. With 640 pages and 23 chapters, it's a great resource of tips and tricks pertinent to digital photography. [$29.90]
Digital Photography in Easy Steps by Nick Vandome
Learn how to get the most of your digital camera(s) with this book. As the title suggests, it's a book that will teach you the basics of digital photography, ranging from camera accessories and features to pixels and CCD's. [$12.75]
Extraordinary Everyday Photography by Brenda Tharp and Jed Manwaring
This is a book will help you to open your eyes and notice things that you have never paid attention to before. It has easy-to-follow exercises that will you help you in developing the ability to shoot great photographs anywhere. [$16.26]
Night Photography: Finding Your Way in the Dark by Lance Keimig
Written by a photographer with more 2 decades of experience under his belt, this is an awesome guide on how to shoot at night with film or digital cameras. It's packed with advice from experts and examples (in both black and white and color). [$25.80]
Tony Northrup's DSLR Book: How to Create Stunning Digital Photography
What's most attractive about this book is that it offers more than 7 hours of online video tutorials. You can also get help from the writer and other readers for free. And that's not all: by purchasing this book, you can also get the ebook and receive lifetime updates. [$20.04]
The Digital Photography Boxed Set, Volumes 1, 2, and 3 by Scott Kelby
This book is an easy read. It's like having a photographer friend sharing all his secrets and experience with you, and providing answers to your questions without getting too technical. It's an especially good set of books for beginner DSLR users. [$50.97]
The Photography Book by the Editors of Phaidon Press
First published back in 1997 and acclaimed as the most important reference on the subject, this book contains over 500 photographs from the world's best photographers. The photos range from landscape photography to documentary shots. [$22.31]
David Busch's Mastering Digital SLR Photography by David D. Busch
Written by a best-selling author of photography books, this is another book that will be useful for both professionals and beginners. It is easy to understand and should come in very handy for self-taught photographers. [$27.40]
Digital Photography Visual Quick Tips by Gregory Georges
This book offers a simple and visual method of learning about the process of taking and enhancing digital photographs. It may not be a very thick book, but it's filled with concise explanations and full-color illustrations. [$11.14]
A Short Course in Photography (8th Edition) by Barbara London and Jim Stone
Now in its 8th edition, this book shows the fundamentals of photography and suggests different ways of capturing meaningful shots. It also discusses techniques, resources, equipment, accessories, and more. It's filled with clear explanations as well as illustrations. [$62.33]
LIFE 100 Photographs that Changed the World
Featuring photographs of historically significant figures and events, this aptly titled book is a showcase of the 100 most memorable and impactful shots in modern history. A must-have for anyone who's interested in history or art. [$24.23]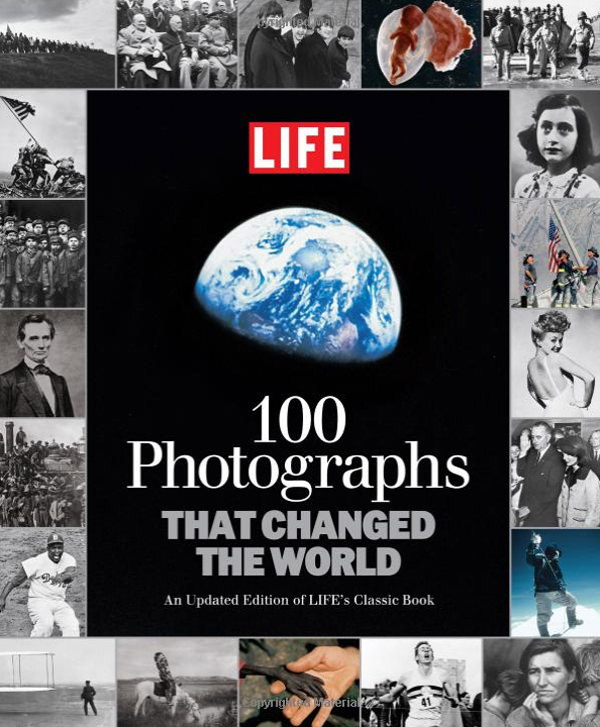 The Photographer's Eye: Composition and Design for Better Digital Photos by Michael Freeman
Now published in 16 languages, this highly popular book is intended for professional photographers as well as hobbyists. Its aim is to show how one can acquire the skill of visualizing and taking fantastic digital photographs. [$17.71]
In Focus: National Geographics Greatest Portraits
Any photographer should be able to find something exciting from this wonderful collection of 280 portraits spanning a century from all over the world. Many of these portraits tell stories that stood the test of time. [$12.02]