15 Alternative Windows Web Browsers You Didn't Know
For windows users, their go-to Internet browsers are Firefox, Chrome, or Microsoft Edge. Though these browsers offer a lot of features, still their many options of web browsers out there that can offer different features and even more.
So, in this post, we are featuring 15 web browsers for Windows that you may not know of. They could potentially make your life a whole lot easier. Let's take a look!
10+ Awesome Vivaldi Browser Features You'll Love
10+ Awesome Vivaldi Browser Features You'll Love
For windows users, their go-to Internet browsers are Firefox, Chrome, or Microsoft Edge. Though these browsers offer a lot of features, still their many Read more
Midori is a free, fast and lightweight web browser which is specially designed for users concerned about their privacy.
By default, it allows users to search through DuckDuckGo. It uses GTK+2 interface and WebKit rendering engine.
Maxthon is a cloud browser with a unique dual-core design, which uses both Trident and Webkit. It offers cloud services, modes that make it easier for reading and features to make web browsing more convenient .
It even provides easy screen grabbing and has great security and privacy functions.
Yandex.Browser is a very simple and user-friendly browser based on the Chromium technology platform. It loads the webpages very quickly and provides plenty of space for viewing webpages.
It provides a cloud-based safe browsing technology with a Kaspersky Lab security solution.
Dooble is a new open source and multi-platform web browser launched in September 2009. Dooble aims to provide improved privacy and usability. Currently, it is available for Windows, OS X, Linux and FreeBSD.
Along with other features, Dooble has a built-in easy-to-use download manager and it can also support third-party plugins as well.
Coowon is a Google Chrome-based browser and specially designed for gamers. It has some features that are perfect for online gaming such as performing automated tasks, recording and playing for mouse clicks, Gamepad Support and controlling your game speed while you play games.
NetGroove is a light, fast and tabbed browser based on the Internet Explorer Engine. The main feature of this web browser is that you can use it directly from your flash drive without having to install it.
Epic is an Indian-based web browser which is powered by Mozilla. It provides you the latest films and songs, live cricket scores, news from multiple sources such as regional and Hindi language sources.
While surfing the Internet on Epic, no one can track what you browse and what you search.
QT Web Browser is a portable, secure, fast and lightweight web browser with a unique user interface. It is an open-source software based on Nokia's QT framework and Apple's Webkit.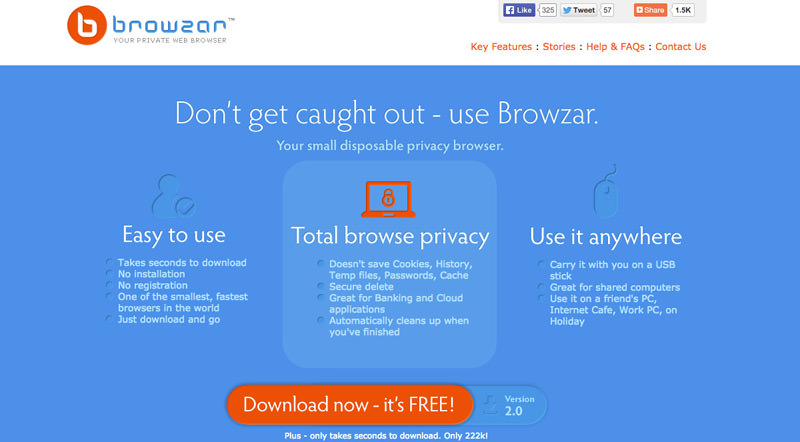 Browzar is a privacy-oriented web browser that does not save browsing History, Cookies, Temp files, Passwords, Cache etc.
It is suitable for cloud and banking applications. Once you have finished your work and closed the browser, it cleans up automatically.
SlimBrowser is fast, secure, and powerful. It is one of the best web browsers for Windows in terms of time saving. It has an intelligent form filler which lightens the burden of completing web forms.
It has a built-in ad filter and pop-up killer that eliminates annoying advertisements very efficiently.
Avant web browser has a very user-friendly interface, and it is totally free with no advertisements and malwares. It is a multi-processing and lightweight web browser.
It has a built-in download accelerator and video sniffer, which lets you detect and download the videos from the current webpage. It has features ranging from private browsing to a flash animation filter.
Superbird
Note: Superbird is no longer available.
Superbird is a free, fast, and alternative option to Google Chrome. It's main emphasis is on speed, data security and stability.
This lightweight web browser with auto-update functions comes with various plugins. It has improved privacy as no data is sent to Google or other third parties.
Comodo IceDragon is a secure, fast and feature-rich browser based on Firefox. It comes integrated with Comodo security.
It scans webpages for malware. Comodo IceDragon is fully compatible with all Firefox plugins.
Lunascape is a free web browser which harnesses 3 popular rendering engines (Trident, Gecko, WebKit).
By clicking on the smart engine-switch button, one can easily switch the rendering engine from any of the ones included for any webpage displayed on the browser. This browser is ideal for technology geeks and web developers.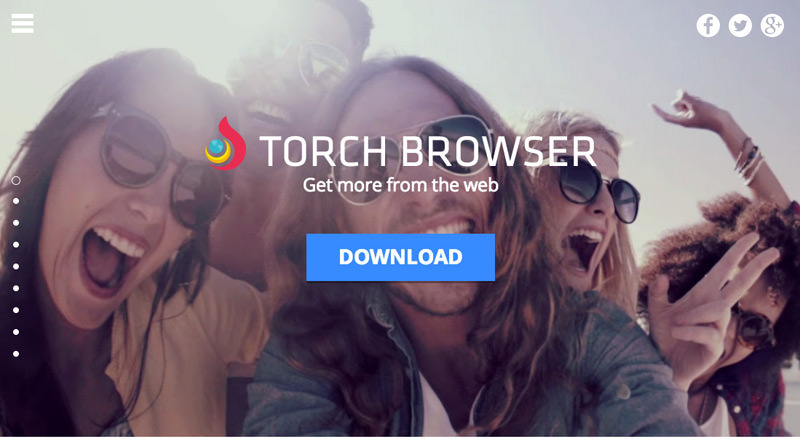 TORCH browser is free like the other ones featured here. By using TORCH browser, you can easily search and share photos, videos and links in just one click and can download your favorite videos in a single click by embedded video grabber. Great for those of you who want to keep and share your memories.