100 Exquisite Airplane Window Shots
Traveling on an airplane never fails to amaze me. Well, that is if I manage to get a seat by the window. Why? I get to see all sorts of landscapes as the plane lifts off and cruises above the rest of the world for hours, and I always believe there's always something beautiful out at the window, waiting to be discovered. It could be the enchanting sunset, the vast mountains, and terrains, or the buzzing city scene with its intricate transport network woven into society.
Thanks to technology, you can now use your camera to capture beautiful moments! With infinite possibilities to take these shots, you'll never know when you might just capture that million-dollar shot of a lifetime.
To prove that we've amassed 100 quality airplane window photos taken all over the world to let you appreciate the beauty of traveling. Do drop us a comment and let us know which ones are your favorites!
Approaching the Icefields (Greenland and Antarctica)
Image source: David Cartier
Austrian Sunrise
Image source: Renaldo
Big Snowy Mountains (Snow Saucer Coulee)
Image source: Marmotfotos
Flight to Manchester
Image source: C H O I
Virungas/Rwanda
Image source: Flyheli
Whole New World
Image source: Canadian Gosling
Southern Alps of New Zealand
Image source: No-road-ramona
New York City
Image source: Kadacat (Marlene)
Aerial Helicopter Flight view to Las Vegas
Image source: SteveT
Singapore in 1980
Image source: Pivatana
Airplane Window
Image source: Iamkimiam
Aegean sea from the window, Greece
Image source: Travelingmipo
Airplane Window View NYC
Image source: Nkaray
Santa Ana, California
Image source: DodogoeSLR
Flight Over London
Image source: Ziadaunallah
Flight from Phoenix to Denver
Image source: Debargephoto
NE of the US
Image source: MuffinMonster
Chooz Site with the Meuse River Loop
Image source: Doublechooz
Come Fly With Me (Ireland)
Image source: Insomniadict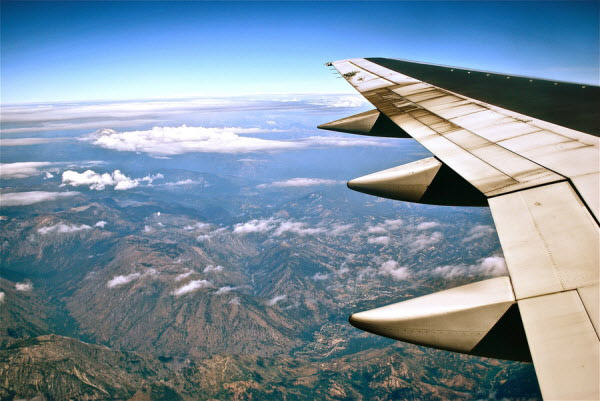 Flying Over Hokkaido
Image source: Mavshorty01