WordPress Theme That Mimics Mac OS X Leopard – Leopress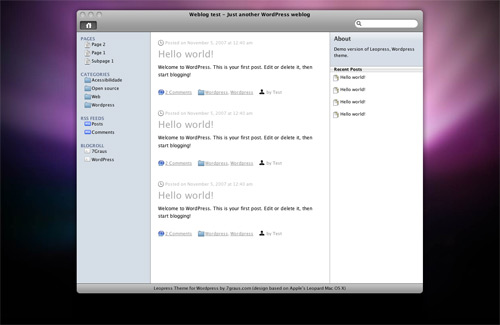 We previously mentioned about 2 WordPress themes that mimic Facebook interface, here's another WordPress theme that gets very close to a Mac OS X Leopard – Leopress. Leopress tries to look like the Mac's Finder, and I think it's pretty close. One good reason why you will want to use WordPress themes that mimic other interface is – it kinda camouflage your blogging activity, hiding them from bosses or superiors who passes by.
This post is published by a Hongkiat.com staff (editors, interns, sometimes Hongkiat Lim himself) or a guest contributor.