20 Neat Workspace Designs to Boost Productivity
Bored with the state of your workspace or office desk? Maybe this post will convince you to do something about it. It doesn't matter if you work from home work or are chained to an office desk or cubicle, your workspace is your personal space and thus bears an impact on your state of mind every time you sit in it to deliver your work.
Even a tiny detail can change the atmosphere and your working mood, so you probably should pay a little attention to your work setup, maybe make it a bit more creative, functional, pragmatic or inspiring.
To help you with that check out these 20 ideas to help you create a modern-looking, comfy and productive workspace with clever uses of minimal space, wall decor, shelves, paintings, color themes and personal touches. Happy redecorating!
8 Tips to Create Productive Home Office
8 Tips to Create Productive Home Office
One of the greatest benefits of a home office is the freedom to decorate and design your workspace... Read more
#1
#2
#3
#4
#5
#6
#7
#8
#9
#10
#11
#12
#13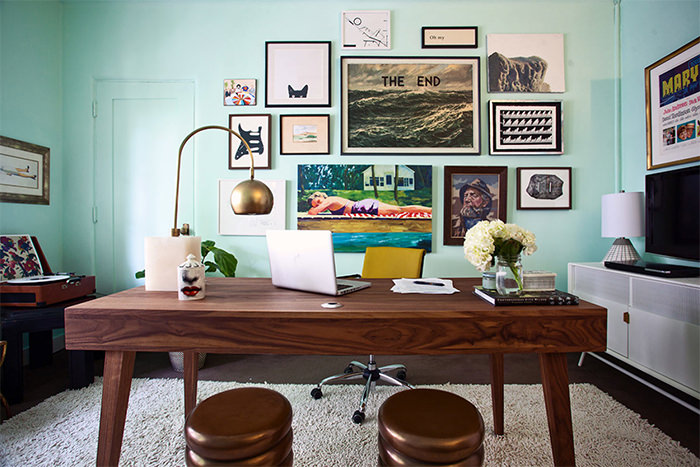 #14
#15
#16
#17
#18
#19
#20