20 Secret Room Ideas You Wanted Since Childhood
There's nothing quite like being in your own home. But sometimes when there are others around, you just need to find some place that you can escape to. Why not build something into your house that lets you do just that? That's right, maybe it's time you considered incorporating a hidden space inside your humble abode.
A hidden space can be placed anywhere in your home, whether it is behind a bookcase, under a staircase or even behind a blank wall. This is something possible regardless of the size of your home. Best of all, you can turn it into whatever you want. Have a look at our collection of 20 hidden room ideas for your home.
Recommended Reading: 20 Creative Ideas To Use The Space Under Your Stairs
Family House with a Secret Room. This small house in Lake Wenatchee, Washington, is meant to house between 2 to 15 people. The solution? A secret media room that's perfect for hanging out and slumber parties.
Tiny House. At first glance, you would think that there's nothing on top of the shelf but with a quick climb of a ladder, you have access to your very own cozy reading nook. A hidden gem for any bookworm.
Steamboat Old Town for Sale. Located in Steamboat Springs, Colorado, this looks like your average house but with a simple nudge of the beautiful timber bookcase, it reveals another room within.
The Hidden-Behind-Books Home Office. This hidden-behind-books office is just as the name suggests. It provides a comfortable workspace as well as an illusion of sorts, so that you can work in peace.
Hillside Retreat. If you're feeling stressed out, maybe you should consider building a yoga room like this one here. Cleverly hidden from the chaos outside, it is the ideal environment to gain some peace and quiet.
Dwell on Despard. A massive bookshelf makes a great doorway into a hidden room. This particular one relies on sturdy hinges to make sure that the weight is well supported.
Harrison Street Residence. Instead of just hiding a particular room, why not have your hidden gem lead to another part of the house?
Collector's Retreat. Have a special collection that you want to keep secret or maybe share with only a select few? Hide it behind a classy bookshelf for easy access.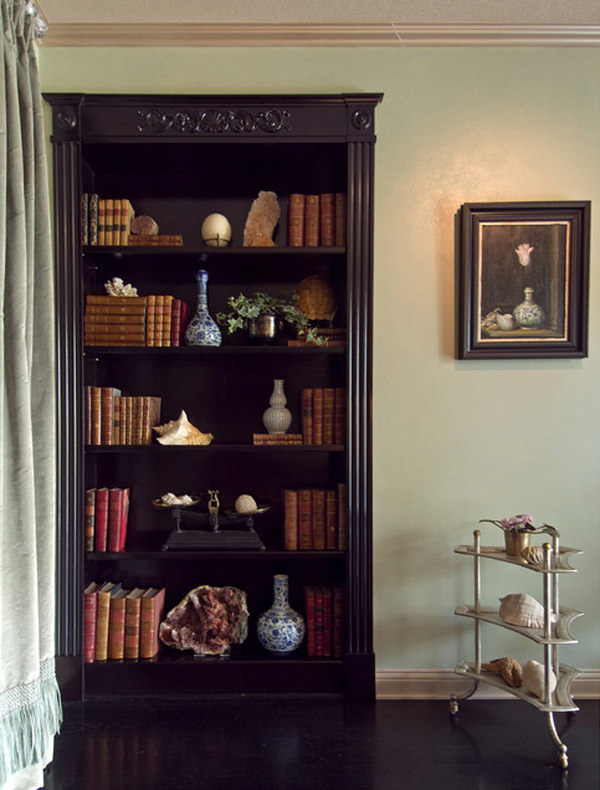 Sophie Azouaou. Hidden walk-in closet anyone? Located in the bedroom, here's an example of one that blends in quite nicely with the existing decor.
Hilltop House. Located next to the wine cellar, this hidden room lies behind the bookshelves, which can be accessed by simply shifting one of them. Classy yet functional.
Urban Playhouse. Urban apartments hardly have enough space. This hidden play room for kids is a great solution for that.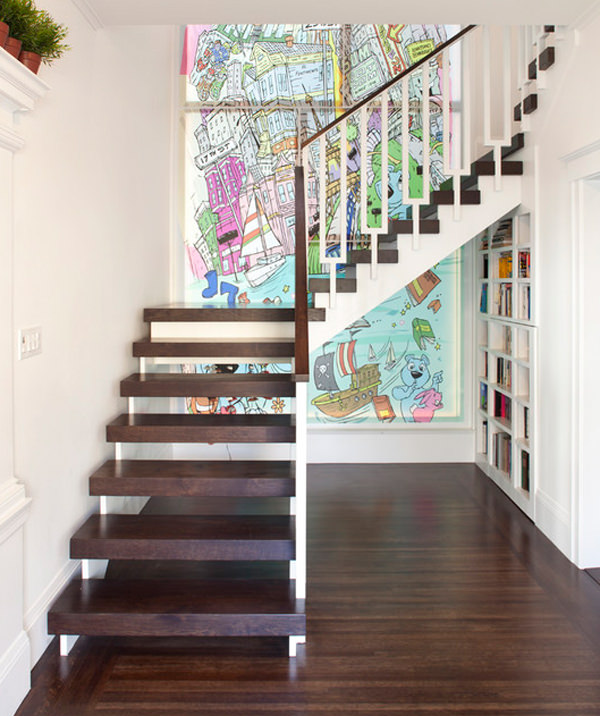 Hidden reading nook. This hidden reading nook covered with a cozy carpet looks awesome and inviting. Too bad, it's too snug for us to fit in.
Last House on the Left. If you want something to drink while you enjoy your book, you could consider this design and have a wet bar behind the movable bookcase in your living room. Quick drink anyone?
Prairie Inspired Lower Level. Just your average looking kitchen space? Not exactly. With a simple push of a few cabinets, you'll find yourself in another room altogether.
Danalda Residence. If you've got some space under your staircase, why not turn it into a play room for the kids? It'll be like their own clubhouse.
High Line. Not a big fan of having your workspace out in the open? This hidden workspace in a closet may just be what you need to keep things neat and tidy.
Riverton – Ewell. To get to this hidden room, you'd have to take a closer look at the bunk beds. There's a special ladder that will lead you to a special and cozy room under the roof.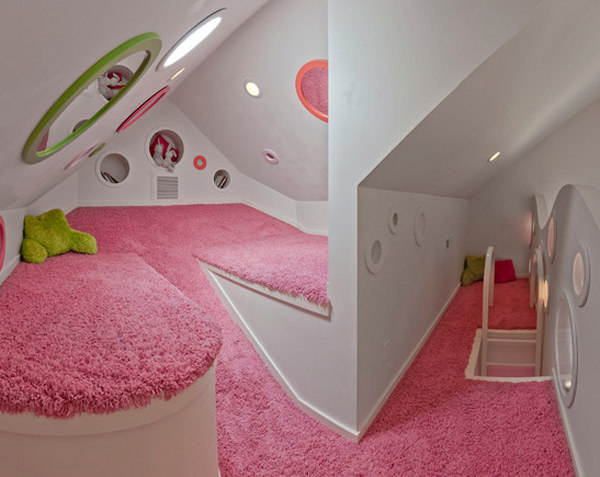 The home of Fabiana and Rocco. Don't like having to make your bed in the morning? This is probably the solution for you. Just close the closet doors and you can be on your way!
La Castille. It looks like any regular door to a cupboard but once it's opened you'll be amazed at the size of the pantry inside. Perfect for keeping your delectables away from the eyes of guests.
Alameda Home Office. This is one example of how to keep your work and home life separate and distinct. The bookcase acts as a hidden door to an adjacent room that contains two workspaces.