Winter Photography: A White Escape
Capture the beauty of winter with these photography tips. Learn how to capture snowflakes and create stunning winter landscapes.
Snow, ice, and the crispness that comes with freezing temperatures can add a new dimension to your photos. And with winter just around the corner for much of the northern hemisphere, it's a great time to find some inspiration in winter photos.
From the first snowflakes in late fall to the dripping icicles that come with a spring thaw, winter photography can provide you with ideas for any kind of design. A muted color palette peppered with bright accents made even more striking by their backdrop can be adapted to your web and graphic designs.
Below are 70 excellent winter photos to help inspire you, everything from snow-filled landscapes to macro photos and close-ups.
#1 @David Cleland
#2 @JMitaStudios
#3 @Kuddlyteddybear2004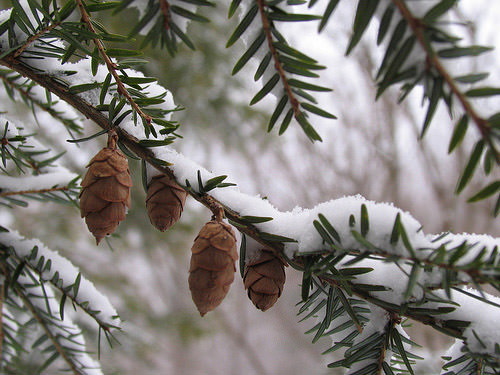 #4 @Nilgunkara
#5 @James Jordan
#6 @Alf07
#7 @LittleREDelf
#8 @Johnmuk
#9 @MarcAdamus
#10 @Doberman4ik
#11 @Yksin
#12 @Muffet
#13 @Creativity+ Timothy K Hamilton
#14 @Kuddlyteddybear2004
#15 @Darwin70
#16 @Rakastajatar
#17 @Dgermony
#18 @Okinawa Soba
#19 @Matt McGee
#20 @Ssilence
#21 @Grant MacDonald
#22 @Klearchos Kapoutsis
#23@Melissa Maples
#24 @EJP Photo
#25 @6Artificial6
#26 @Valyeszter
Winter 8 (by Aniabeata)
#27 @Rabasz
#28 @Behindmyblueeyes
#29 @Dinarakey
#30 @Fragoline
#31 @Voorikvergeet
#32 @IgorLaptev
#33 @Ahockley
#34 @Orvaratli
#35 @James Jordan
#36 @Leenik
#37 @Orvaratli
#38 @Amymillerphotos
#39 @Aniabeata
#40 @Thrumyeye
#41 @Steffe
#42 @Randihausken
#43 @Joffo1
#44 @Dobrych
#45 @Gavatron
#46 @Art Rock (Hennie
#47 @Pieter Musterd
#48 @WisDoc
#49 @Lanier67
#51 @Latimeria
#52 @Trifoto
#53 @Marcos Vasconcelos Photography
#54 @Shazz Mack
#55 @Igloolita
#56 @Valyeszter
Snow (by Babakch2)
#57 @Kuru93
#58 @Palnk
#59 @AnnMe
#60 @Inside-my-ART
#61 @Intao
#62 @James Jordan
#63 @Kelen-olga
#64 @Tidesend
#65 @FigoTheCat
#66 @Jjuuhhaa
#67 @TheEducatedFool
#68 @Deadstarx
#69 @Blessedchild