22 Sites That Pays You for Things You Do Daily
People across the globe are looking for new ways to earn extra money, and they sometimes go to lengths to do so.
However, the online work market is so wide-ranging, and there are several sources from which you can earn money by doing things you already do in your regular life.
You may have heard of freelance job sites for designers and developers or sites where you can earn money as a video creator; however, these sites cater to a specific niche.
Here is a list of websites that offer paid opportunities to everyone for doing the usual things you do daily. Let's dive into the following checklist to check out these websites.
If you are good at something, you should go Fiverr. Whether you are good at graphics or music, photo editing, creating, and design logos or creative writing, sure enough, there will be people looking to hook you up with some gigs over at Fiverr.
If you take fantastic smartphone photos, you can sell them online. Snapwire caters to different requests from clients from all over the globe, and you need to submit a proper picture to an appropriate application, like Sea Food, Children Play, etc.
Share your knowledge and expertise with Udemy and get paid by creating online courses. The average instructor earnings are $8k. There are 12M students and only 20k, passionate instructors.
After registering and completed a test video, you will get tasks in your email inbox each time a new website requires user testing.
You will be paid around $10 – $15 for each website you evaluate; testing takes about 20 minutes.
Foap is yet another simple platform to sell your mobile photos. Some of its clientele includes the world's largest brands, like MasterCard, Hyatt, Volvo Group, Absolut Vodka.
If you have a decent collection of high-quality photos, chances are your photos might get purchased by them.
Picture costs $10 on the app, but you'll get $5 from each image you sell.
If you are a photographer, joining EyeEm gets you connected with their network of 25 million other photographers worldwide on their platform.
Share and distribute your photos, and you might end up getting booked for shooting gigs.
CashCrate pays you to do random things. Through them, you can watch and video, take part in contests, trying out new products, or play games.
And the best part is, you are getting paid for doing it.
Market Force is a mystery shopping service provider. Technically, they hire interested personnel, like you, to sign up with them and hook you up with field trips where you get to eat and shop and do reviews.
Did I also mention that you will get paid for doing that?
TryMyUI, as its company's name suggests, wants you to try out website user interfaces and apps, and at the end of it, you will need to provide your honest and non-bias feedback.
You get paid $10 per test you do, and each test usually would not take longer than 20 minutes.
These folks pay you to write, and they pay rather well. For each 500-600 words article accepted, you will be paid $60. You will also be paid a $15 extra if the article gets reprint.
If you are good at content writing, do check out their website as they have a comprehensive guide on how to you started.
When you sign up with People Per Hour as a freelancer, you get to set your man-hour rate. You will also get to access their pool of freelance jobs available.
Create a decent and complete profile page stating and showcasing your professions, gigs, and jobs will find its way to you.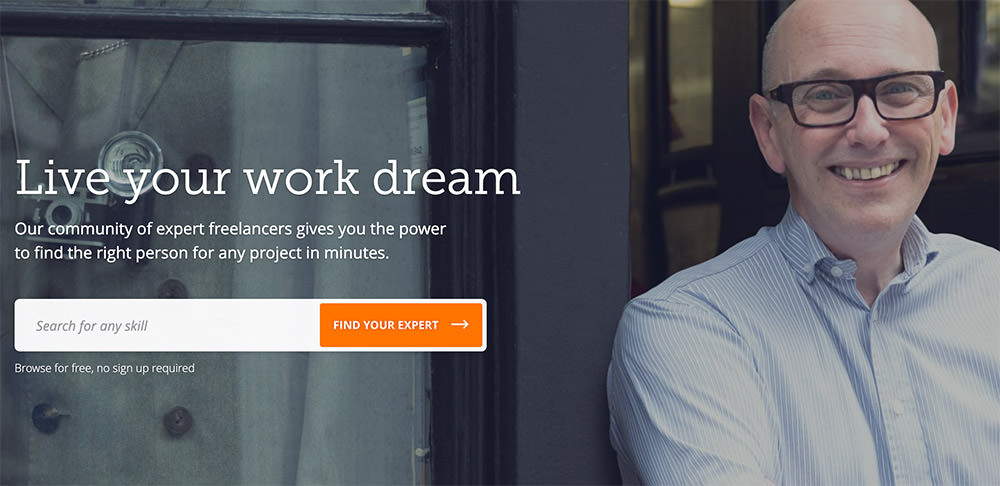 WeWorkRemotely claims itself to be the largest platform for finding and listing remote jobs and over 500 new job postings and more than 230,000 unique monthly visitors would certainly vouch for that.
There is an array of categories to find a job from and if you want to be notified about the new job ops, subscribe to their listing information.
Do you want to earn some extra cash by doing something you already do at your homes i.e., household work? Then take help from Handy. The website offers different handwork jobs, like cleaning, repairing, delivery, etc.
The best thing about Handy is that you can build a schedule of your availability showing when you want to work and how much. As for remuneration, you can get $22/hour/job as a cleaner, $45/hour/job as a handyman, or $62/hour/job as a lawn care pro. For now, the platform works in Canada, the USA, and the UK.
Uber has gained much popularity throughout the world for being a convenient mode of transportation for users. However, what's more interesting is that if you have a car and some spare time, then you can be an Uber driver and earn some sweet cash.
Just sign up as a driver at their website in a few simple steps, decide how many hours you want to work and make as much as you want.
Yet another mystery shopping service, Second to None, is backed by more than 30 years of experience in improving the customer experience for different clients.
You can be one of their mystery shoppers/secret shoppers that are given assignments across North America to asses the shopping experience and earn good money from that. Interestingly, the platform gives you a full choice to accept or decline assignments if they don't suit you.
If you have a unique skill set or expertise in a particular field, then use it to earn money. Clarity is a website that provides useful tips and consultation to startups through industry experts – and you can be one of them.
You can apply and join their pool of experts from several different fields and get paid for consulting a burgeoning enterprise.
Skillshare is a great platform where thousands of users come to learn or brush up different skills like drawing, animation, entrepreneurship, programming, writing, game design, or even learning a new language.
So if you're good at one of these skills and you like to teach it to others, then you can earn money and online following by becoming a tutor on this website.
Toptal is a place where you can find only the best and highly experienced freelance software developers, designers, and more. So if you have top skills in software designing and development, then you can join Toptal to find equally high-quality clients and well-paying projects.
Through Toptal, you not only gain quality projects, but you also get to connect with premium clientele, top-tier professional network of fellow freelancers, and resources that you can leverage to accelerate your career.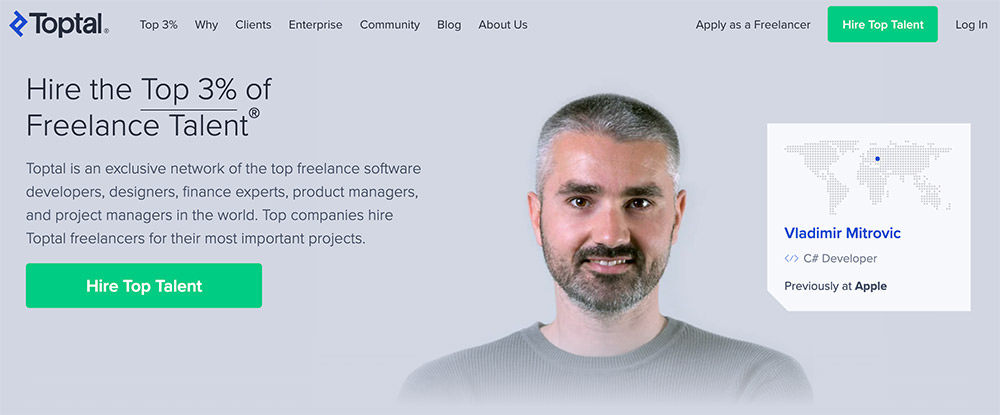 If you're into getting paid by reviewing things, then take a look at Intelli Shop. It's a great platform that helps businesses improve their sales and service experience by hiring and paying mystery shoppers for customer-centric evaluation. This way, you can enjoy shopping and earn money alongside. How fun!
One of the most famous marketplaces for the talented design community, 99Designs is a wonderful source for freelance designers to find projects. Hundreds of clients post a number of design jobs on this site every day to which you offer your bid and get hired.
The competition is, however, really high on this platform, which means that you have to maintain a good profile to keep the mill running.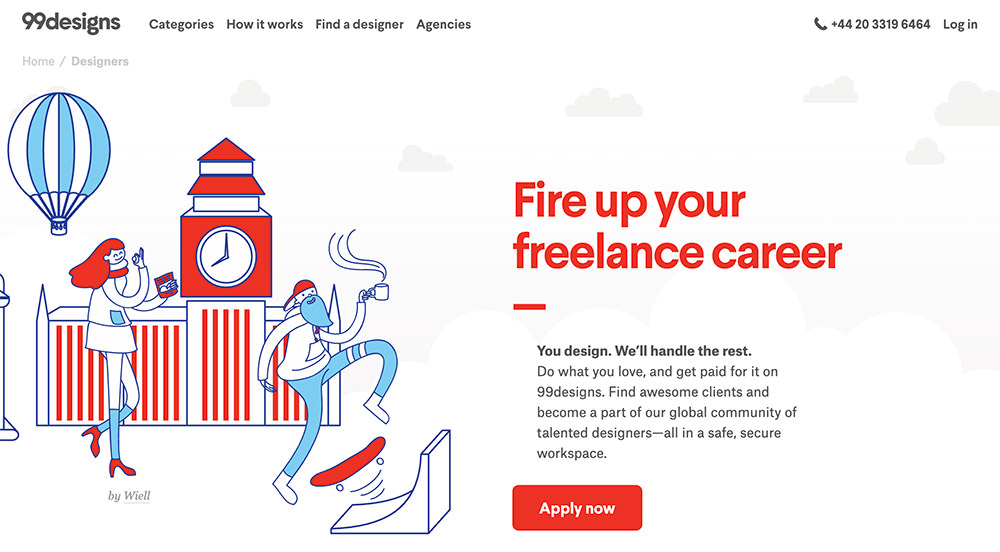 A website that pays you to test different digital products – be it website, app, software, or any other resource. All you have to do is to sign up with them, get notified via email when there's a job, accept the job, and do the testing anywhere in the world. Once it's done, you can get paid for your services.