50 Sites That'll Pay You for Things You Do Daily
People across the globe are looking for new ways to earn extra money, and they sometimes go to lengths to do so. However, the online work market is so wide-ranging, and there are a number of sources from which you can earn money by doing things you already do in your regular life.
You may have heard of freelance job sites for designers and developers, however, these sites cater to a specific niche. Here is a list of websites that offer payment opportunities to everyone, for doing usual things you do on daily basis. Let's dive into the following list to check out these websites.
Who does not know what Fiverr is, as it is one of the most popular websites to get or provide digital services. You can create graphics or music, edit photos, create logos, channel art, write or edit, and a lot more things on this platform. Each gig costs $5, but you can offer additional services for additional pay.
If you take awesome smartphone photos, you can sell them online. Snapwire caters to different requests from clients from all over the globe, and you need to submit a proper photo to a proper request, like Sea Food, Children Play, etc.
You can share your knowledge with Udemy and get paid by creating online courses. The average instructor earning is $8k. There are 12M students and only 20k passionate instructors.
Clashot is one more smartphone photo bank. It's a free app for iOS and Android which allows you to take, publish and sell photos. Photographers earn about 44% of each sale.
This is a cashback service which gives you back $1 from each gift card you buy. There are a huge number of brands you can choose from to buy a certificate.
After you register and complete a test video, you will get tasks on your email each time a new website for test is available. You will get paid for each website you evaluate. Usually, a website takes about 20 minutes, and you'll get about $10-15.
Foap is yet another simple platform to sell your mobile photos. Some of the world's largest brands like MasterCard, Hyatt, Volvo Group, Absolut Vodka can buy your photos. The photo costs $10 on the app, but you'll get $5 from each image you sell.
Perk offers unique ways to earn money. With Perk you can earn money by watching TV, playing games, going to different places, shopping, watching movie trailers and more.
Twenty20 is a huge community of photographers to share and sell photos. It has about 300,000 photographers and 46M photos to choose from. Those who don't have an iphone can use a website, because they don't have Android version yet.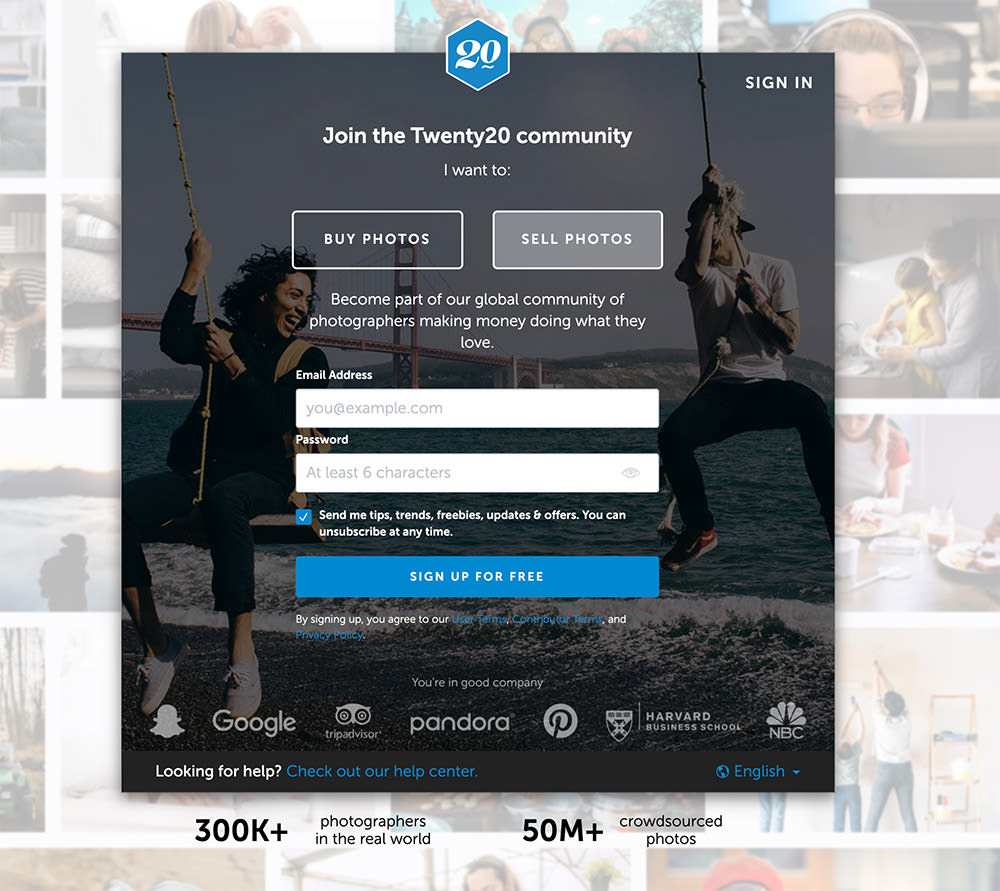 TopCashback is a leading cashback website from USA, with highest fee when you shop with them. They don't cut your commission to earn, they get money from featuring businesses on their homepage.
EyeEM is a creative filter photo app first and stock photo second. You can use their camera and filter to shoot and upload photos to their marketplace.
GrabPoints allows you to collect points by completing surveys, watching videos, playing games, and taking part in contests. When you collect enough points you can exchange them with money or gift cards.
MobilePrints allows you to use your Instagram photos to create and sell canvas prints, framed prints, greeting cards and more. You can also design a t-shirt, bag or greeting card to sell there.
Many companies pay people like you to try their products and services. Through this website you can watch videos, take part in contests, try products, play games to make money.
SendEarnings will pay you money for different online activities, for example, shopping, taking surveys, playing games, among the other stuff they offer.
FatWallet is one more cashback service to get comparison when you're shopping. Just keep shopping for what you need and get part of your money back.
Sinclair Customer Metrics is a mystery shopping website which offers you a great fun way of finding stores, evaluating them, shopping and getting your reward for that.
MemoLink partners with major businesses such as Home Depot, Overstock, Groupon, Target, Staples, Sephora, JCPenney and many more. Visit the store page, check out the cashback offer, and select a valid coupon for use online or in store. You'll automatically receive your cashback reward in 15 days with no complicated paperwork.
Market Force is a mystery shopping company, which allows you to not only shop for things, but to get paid to eat. There are numerous mystery visiting restaurants to go and get paid.
TryMyUI pays you $10 for 20 minutes of website evaluation. Just visit the website, provide your honest feedback on different aspects and get your money.
FundsforWriters is a great website that pays you for writing. They pay around $50 per accepted post with 500-600 words, so make each letter count.
Extrabux is another cashback service that offers 30% of commision and over 2,000 stores available. You will definitely be able to find a store you like, buy something and get money back.
Scoopshot is a Finland-based hiring platform for photographers around the world. Just take a photo, upload it on the ap, add description and location and sell it to get your reward. Brands set a price around the tasks they announce. This can range from $7 all the way up to $150.
It's a cashback site which allows you to get commissions from huge stores like Walmart, Target, Sears, and Macy's. They also offers cashback on travelling, visiting restaurants, flights and more.
Formerly BigCrumbs, MainStreetSHARES is cashback shopping with an investing opportunity. You receive cashback by shopping at different online stores, but you also earn virtual shares as part of their profit sharing program, which is really unique.
People per Hour is similar to UpWork, but not that sophisticated. It's a great place to apply your skills on short-term job. Here you'll find any job related to design, development, promotion and content.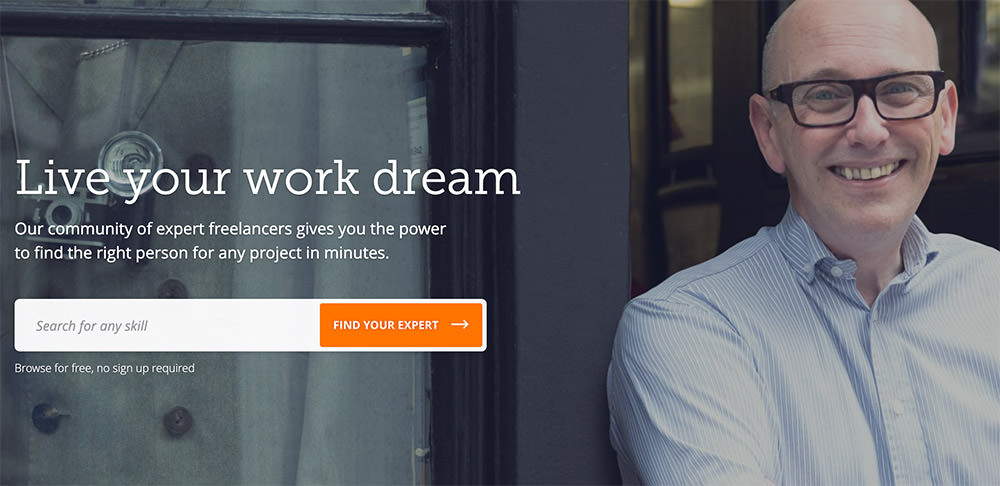 AngelList is an amazing place for investors from all over the globe to invest in startups. Also, it's known for connecting startups and investors with eachother.
WeWorkRemotely is a job listing with remote working opportunities. There you can find almost any job and work from any place of the world. Mainly, it's focused on full-time jobs, but you can find part-time job there too.
Rype is a great website where you can work as a language teacher remotely. If you don't know any other language besides your native, you can teach people your own language. They customize language lessons depending on people's needs, goals and skills.
Handy is a great website which offers different handwork jobs, like cleaning, repairing, delivery and more. They are open in Canada, USA, and UK. You can also apply and get a job, if you can clean or repair.
As we all know, Uber is a leading transportation service. If you have a car and a little bit of free time, you can make extra money as a driver.
This is another mystery shopping website focusing on small shops. There can be an important assignment near your location that could pay you about $100 for a few minutes of work.
Most of cashback services offer from $3 up to $5 for signing up. BeFrugal, on the other hand, offers $10, 30% cashback from different stores and about 10% from Amazon.
Clarity offers advice on different topics. If you have knowledge and experience in particular topic, you can apply and earn money per minute. There are various topics from design to raising money on which you can offer your advice.
Global Test Market will pay you for taking part in surveys. It is a fun and easy way to learn something new, and a source of extra cash.
Skillshare is an amazing website where you can learn anything you want. People from all over the world will teach you about anything, from how to use Adobe Lightroom to how to start a new business from scratch. You can become an expert there and make money.
Ibotta is one more cashback service for stores and apps. You can make purchases and save money right from your smartphone.
Toptal is a website specifically for developers. If you are a hard-woking person with coding talent you can get a job here and work with premium companies from all over the planet. Also, you can work remotely.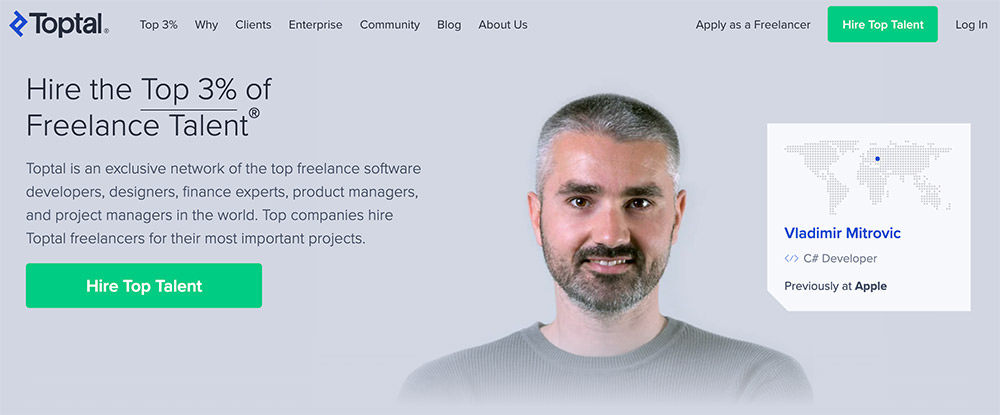 Intelli Shop is a greatmystery shopping website which offerers a fun way to shop, evaluate stores and earn money. For businesses is a great way to see their brand with customer's eyes.
If you are a talented writer and looking for a job, Freelance Writing Jobs is the place to go. Every day they update website with new gigs for writers.

99Designs is a popular marketplace for logo design, t-shirt design, package design and more. Designers apply for online jobs here, and a client chooses the perfect candidate for their tasks. But be careful, the competition level there is really high.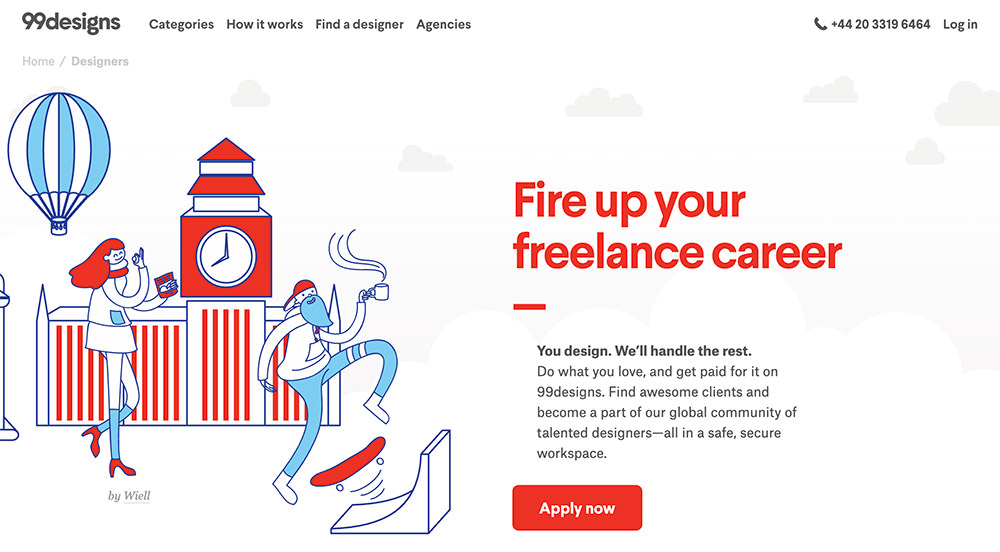 Analysia has the same concept as User Testing. You can finish a 10-15 minutes task and get $10 for it. They will send you email when a new task become available.
StartUpLift pays you to answer questions about different website. Of course, the questions may vary depend client's needs, but the price is the same – $5.
Enroll is one more place for testers to get money. Testers are required to sign up and wait till new tests will become available.
UX Booth is a website for writers, and accept all kinds of articles and topics. Usually, they pay $100 per post, but it should be no shorter than 1200-1500 words.
The website is for writers who do list posts. They pay $200 per post, but they publish posts not so often, thus, they need less posts. 1500 is a minimum word limit for them.
Maximiles is one more site which pays for watching all kind of videos, short adverts and more. New videos appear daily, so you can check the website often. Just make sure to login to get the points.
Qustodian pays you to read adverts. Just download their app and put your feedback. They will send you adverts depending on your interests right into your inbox.
Field Agent will pay you for completing simple tasks, like taking a photo of a product or fill up a survey. Just download the app, search for jobs in your location, complete them and earn money.
Roamler is yet another website to complete simple tasks. It usually pays $4 per task, but the price may vary. All you need is to have your smartphone with you. The tasks could be counting stocks in stores or taking a photo.
Read Also: 5 Ways to Make Passive Income For Freelance Designers