20 Beautiful Designer Portfolios For Inspiration
A modern world requires new rules and you just can't be a successful graphic designer without a personal portfolio website. Even when it comes to mobile user interface or user experience, without the ability to showcase your skills, you will have a hard time acquiring clients.
In that thought, we have collected a showcase of breathtaking UI & UX portfolios by a few talented designers and carefully chosen a few work examples that bring out their true genius. Not only are they good with catchy mobile interfaces, they also take the cake when it comes to website design.
Make sure to not only check out the samples of their work here but also to check out their original sites for more of their work. Let us know which are your favorite and if you have other designer portfolios you would like to share with our readers.
8 Platforms to Showcase Your Design Portfolio
8 Platforms to Showcase Your Design Portfolio
For designers and artists, showcasing their talent is crucial. A portfolio serves as the most powerful testament to... Read more
CreativeDash Design Studio
VAUXCO
Cosmin Capitanu
Vitor Pinho
Dave Keller
Cody Sielawa
Jackie Tran Anh
Nacho
Guilherme Bento
Julien Renvoye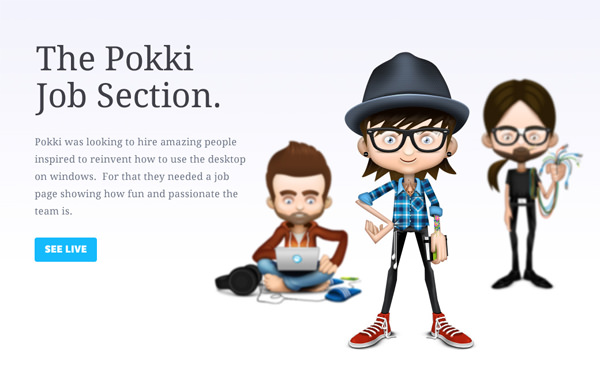 Érik Guittière