15 Smart Alarm Clocks for The Sleepyheads
People usually have a love-hate relationship with alarm clocks. At one hand, everyone loves and needs alarm clocks to wake them up at their desired time, however, when these poor devices do their job and wake people up from a sweet sleep, they want to break them.
The era of retro alarm clocks with just one ugly annoying sound has gone, and many other smart home gadgets, alarm clocks too are getting smart. Smart alarm clocks use creative ways to wake you up.
For instance, they can play your favourite music from Spotify or the radio, simulate the sunset and even enjoyable scents of coffee and chocolate etc. Just scroll down to find out some of the coolest examples of smart alarm clocks.
Aura Connected Alarm is a smart clock that will track your sleeping activities and wake you up at the best time of your sleep cycles. It also works as a stylish lamp for your bedroom. You can use Spotify or thousands of radio stations to choose the best alarm sound.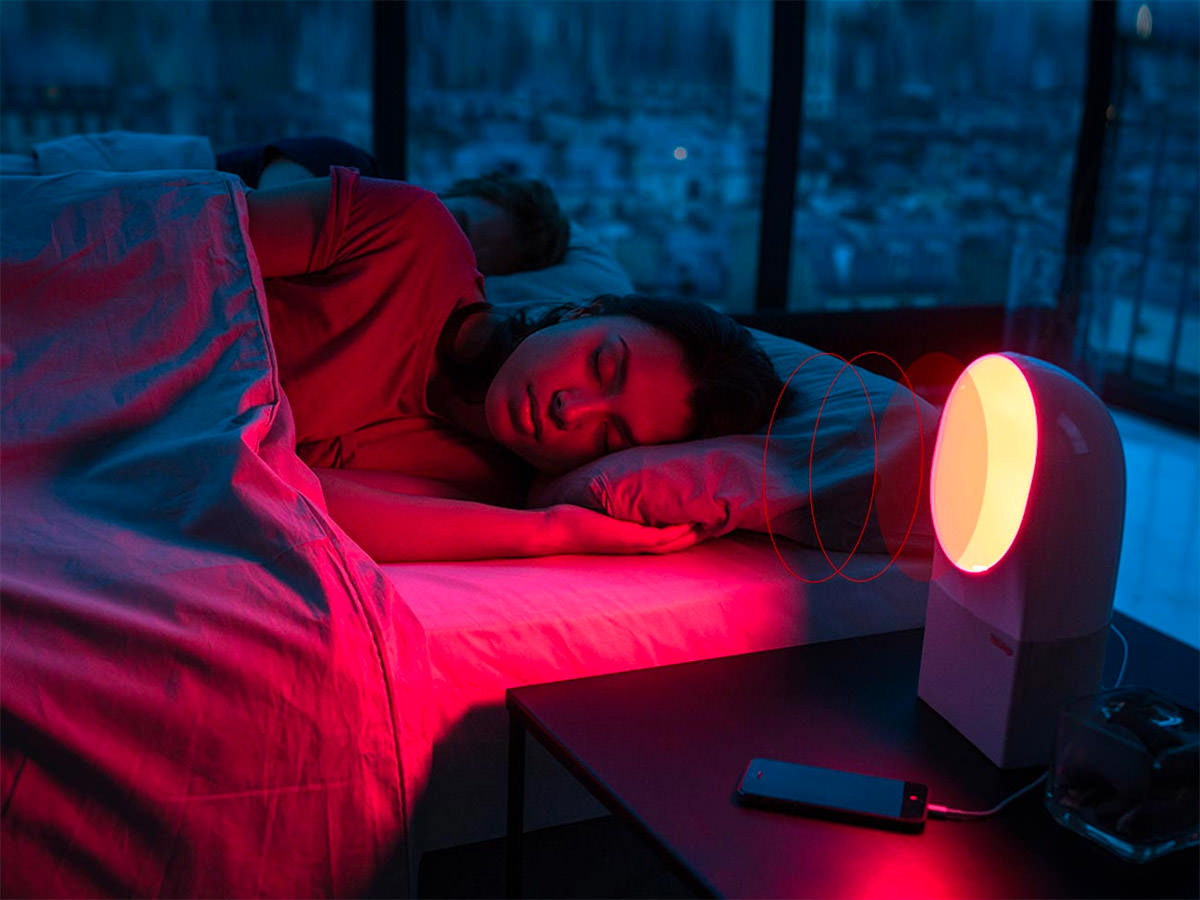 This alarm clock simulates the light of sunshine to wake the stubborn sleepers up easily. It also features night mode, six nature sounds and touches control to adjust the brightness.
iBell features the classic look of alarm clock for those of you who love vintage home accessories. Just download the app, and then when your iPhone will vibrate in the morning you hear retro metallic sounds of the bells.
This simple yet clever alarm clock has a simple yet bold design. The one side says On and the other Off, you just need to flip it to the side you need.
Ruggie is the most effective alarm clock in the world because it ensures you get up from your bed, literally. This alarm will continue sound until you put both of your feet on the mat.
The problem of most alarm clocks is that they are boring. They display time and that's it. But this alarm clock looks like a movie clapper. It also features a nasty alarm sound which will shake you off your bed quickly.
This cloud clock looks really nice and would be a perfect accessory for a kids room. You can activate it in three ways: Voice Control, Gently Shake and Pat activation.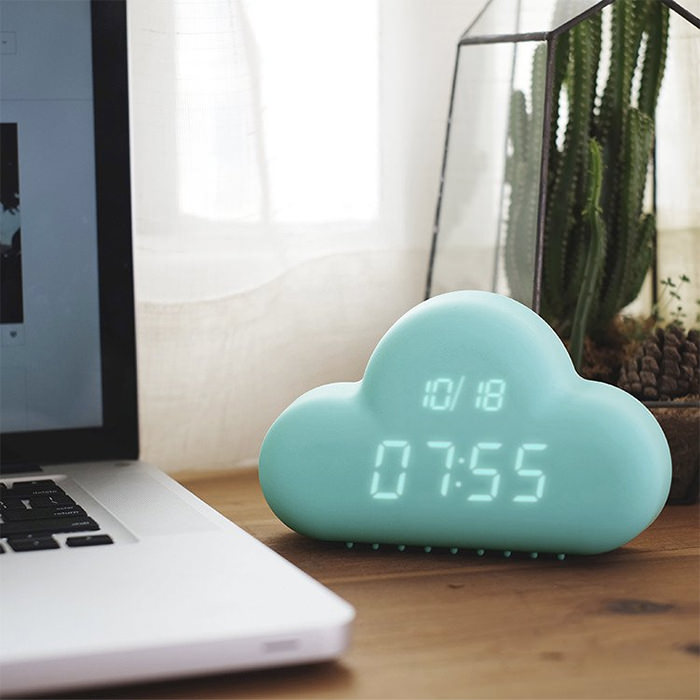 This awesome stylish wooden clock in a shape of the cube can tell you time, date and temperature in just a touch. It looks like a plain piece of wood, but with LED display. The time shows only when you touch the clock or alarm is on.
Here one more clock with LED screen, but this one looks like a mirror. It has lamps on the side, so the clock can be also used as a bedside night light or makeup mirror.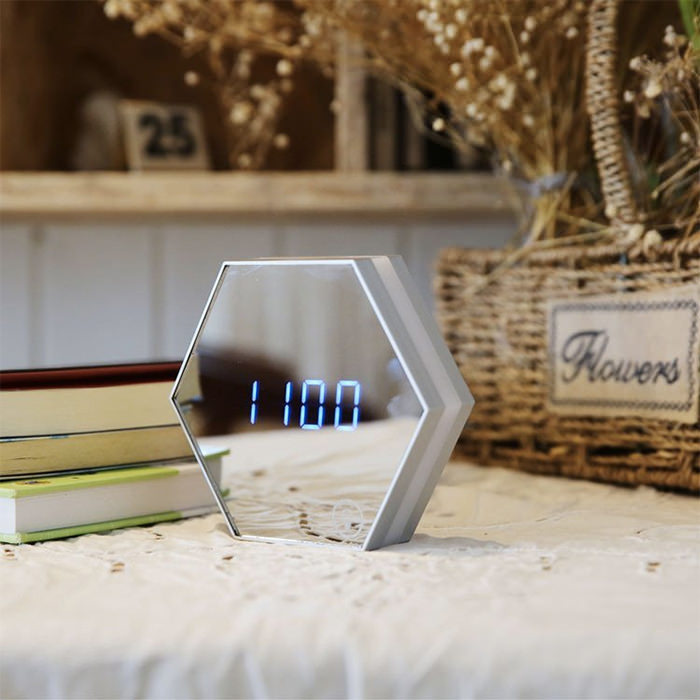 If you have a problem in waking up in the morning, this creative alarm clock is here to help. When the alarm on the clock sounds (and believe me, you'll hear that!), the propeller launches into the air and bounces around the room. The sound cannot be stopped until you catch the propeller and return it to the base station.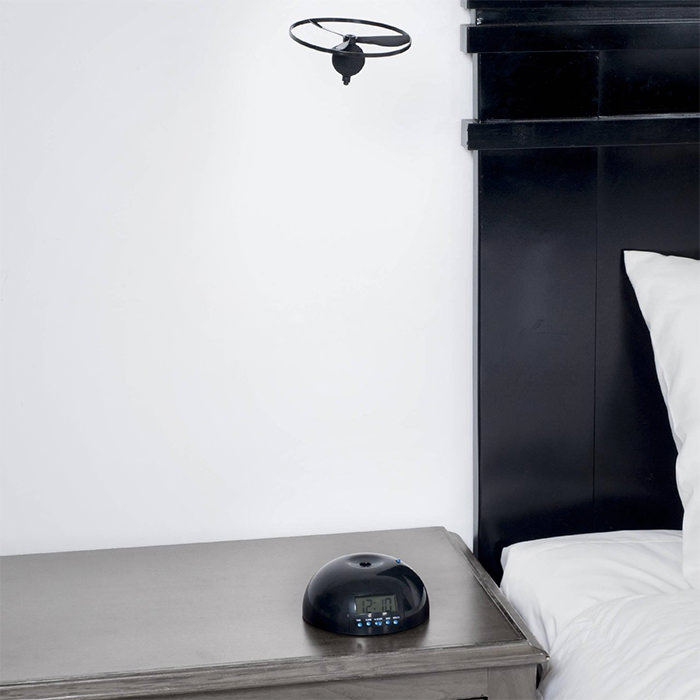 Enjoy a nice and gentle wake up each morning with the WITTI Design BEDDI Smart Radio Alarm Clock. Pairing with your device, this intelligent system uses your own music library to offer you a smooth awakening. It also simulates sunrise.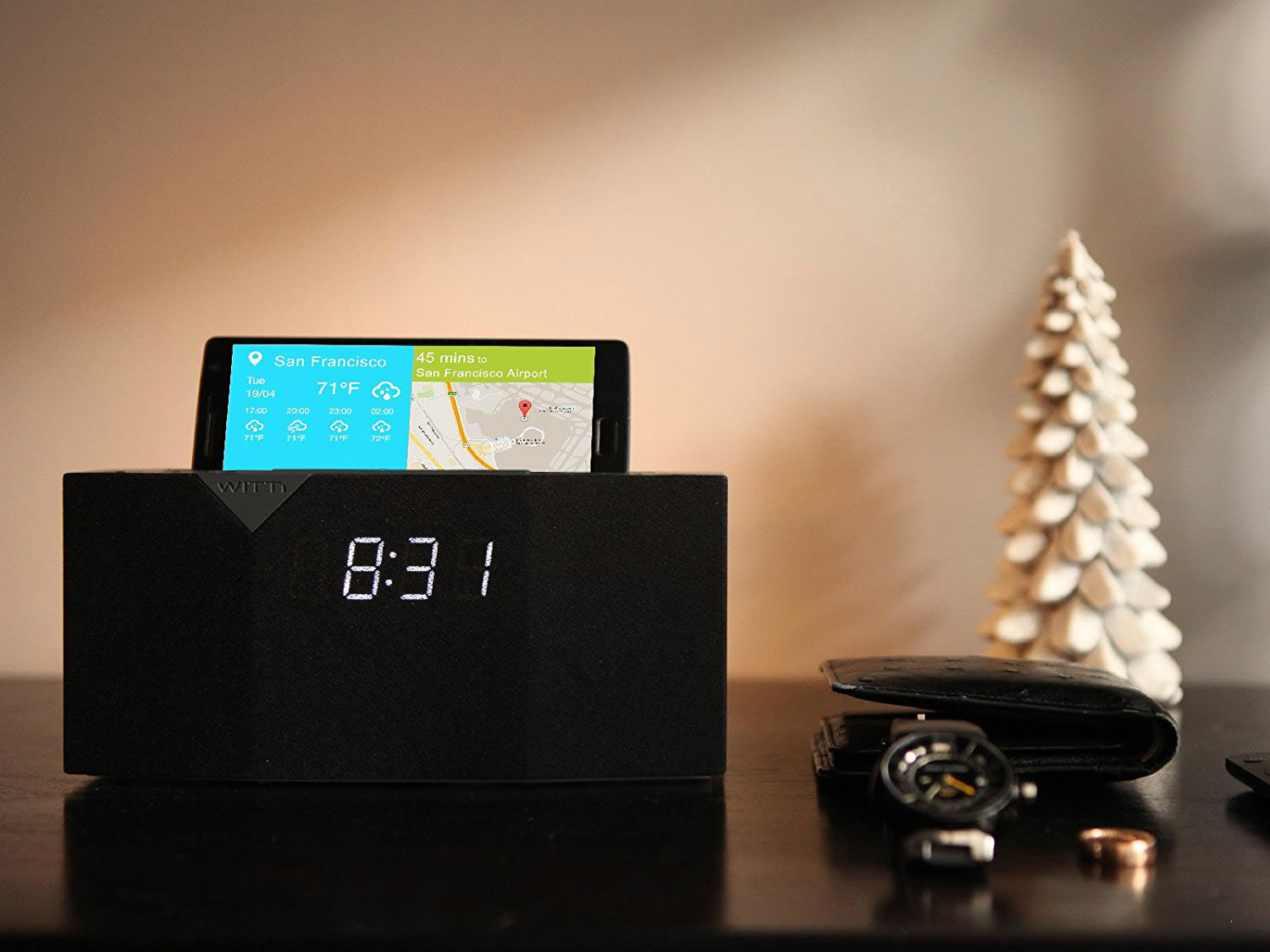 Do you really hate the alarm that wakes you up with rude sounds? If so, then you need alarm system like this with light simulating the sunshine and pleasant natural sounds.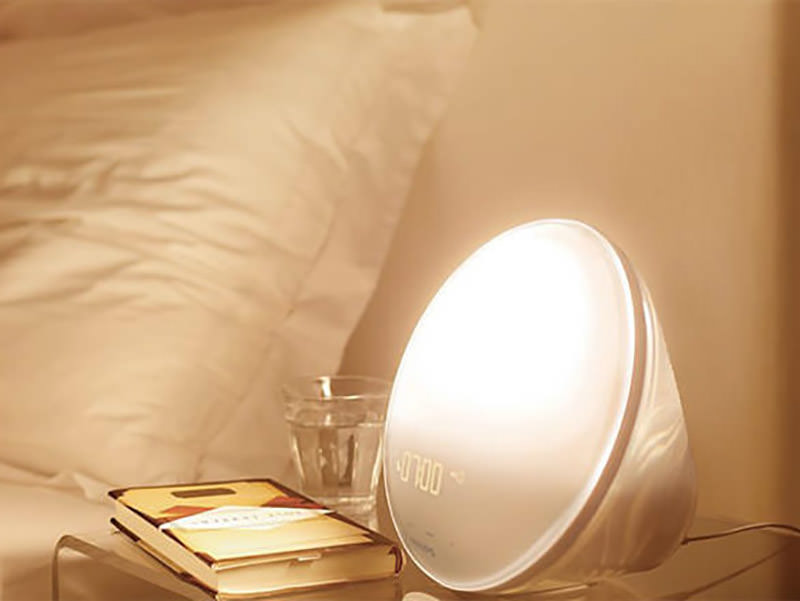 This wooden clock not only looks stylish and elegant but also can be used to leave a quick message to your family members. Besides the message, the clock can display time, date and temperature. It will turn the display off automatically if the room is quiet.
This smart alarm is equipped with a motion-sensor projector showing time on your wall with a wave of your hand. One side can be rotated to focus the projection anywhere you want. You can easily set the time, alarm and snooze function.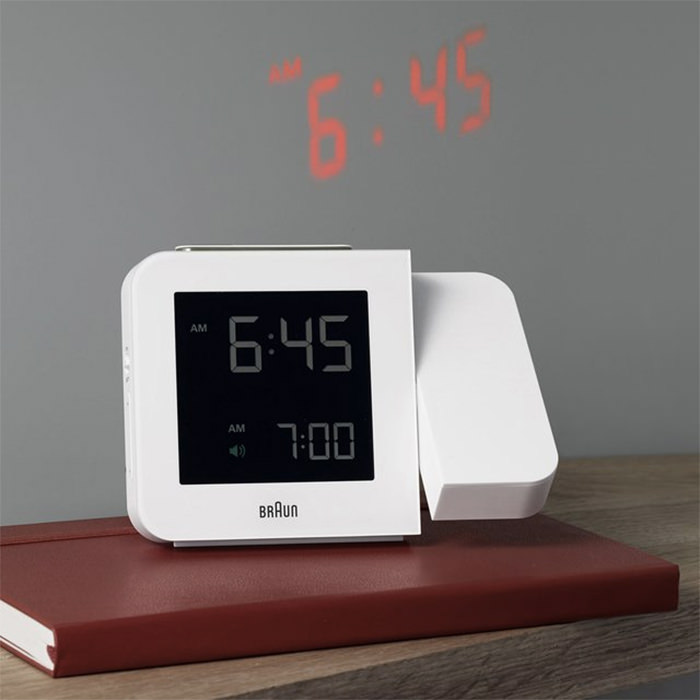 This stylish black alarm clock in a form of a cube will be a perfect addition to any interior. It can wake you up with either the radio, a buzzer, or a gradual waking alarm, all with pre-set volumes. You can also adjust the brightness of the display.