10 Best iPhone Training Apps For Runners
If you've felt like you've betrayed your New Year resolution to hit the gym and/or lose weight (again), take heart that you can easily redeem yourself by starting now. And what better way to hit the road than by running! It's the simplest form of exercise, as there are no membership fees or extra equipment involved – all you need are a pair of running shoes and a willing heart.
To get you started, here are a few running apps for the iPhone which will turn the couch potato within you into a brand new road warrior.
From hooking you up with fellow runners, preparing you for a big marathon, or injecting some fun back into the simple exercise of a quick run, these apps will surely reinvent the way you view running apps.
Runkeeper is basically a distance tracking iOS app but offers other useful features as well. It allows you to track your workouts, set attainable goals, and track your progress in achieving the goals. There are also some in-app challenges that you can take up to keep yourself motivated.
The app can integrate with your Apple Watch as well as Garmin or Fitbit. You can also connect it to wireless headphones or heart-rate monitors via Bluetooth.
Runtastic by Adidas is a feature-rich activity tracker already used by millions . It provides with features such as GPS tracking, monitoring activity duration, calories burned, and heart rate, and even participate in virtual race to compete with people from around the globe.
There are other cool features of Runtastic that you can look forward to including getting regular newsfeed related to health and fitness and interacting with a an active fitness community to keep your competitive spirits alive.
A kind of a virtual personal trainer, PUMATRAC offers all the best features of a fitness app you can think of. It offers over 120 free workouts, feature for scheduling workouts, tracking progress, community support, and access to exclusive Puma events and offers.
The most interesting thing about the app is working out with Puma Global Athletes. It is a features with which you can learn how the famous athletes are training and get inspired by them.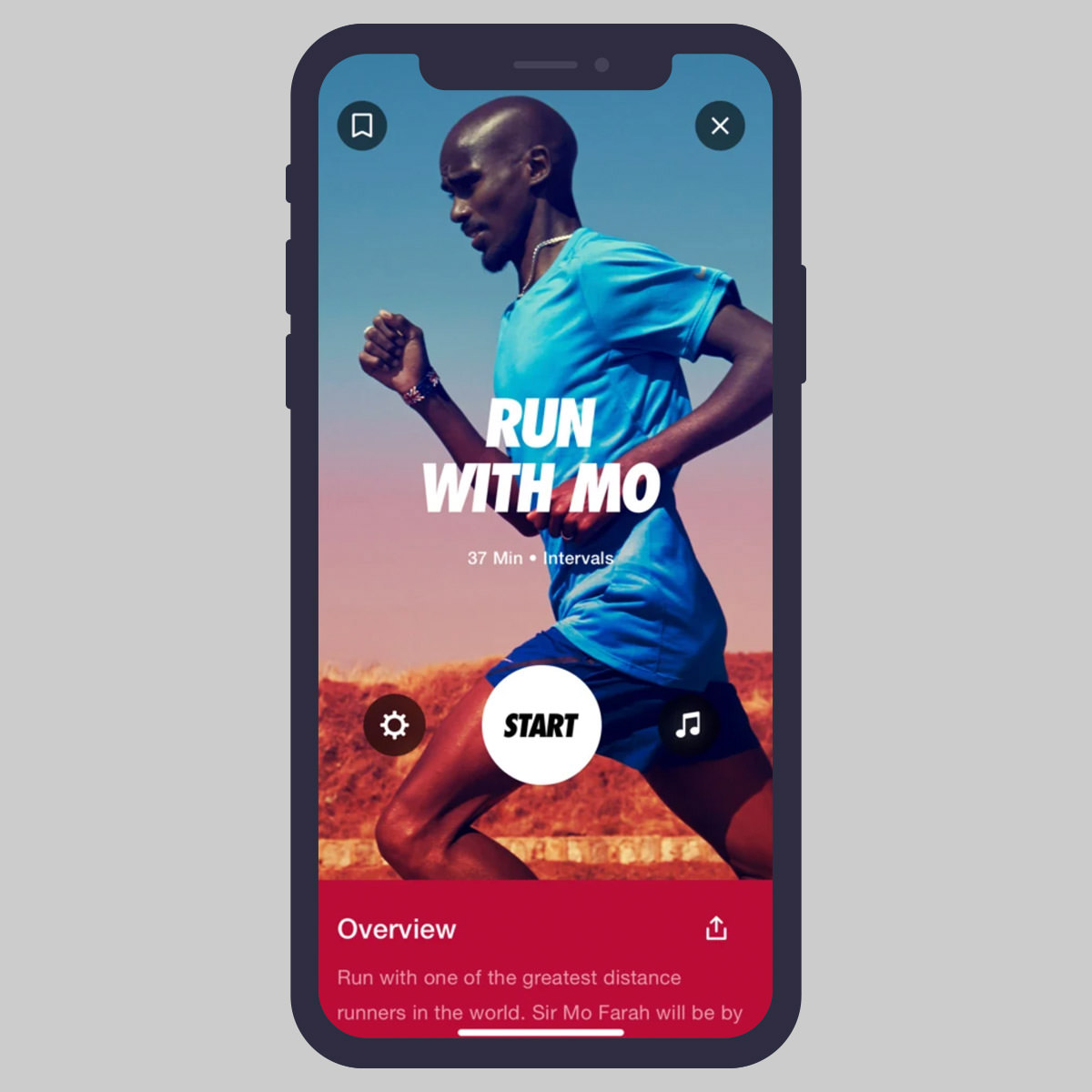 The Nike Run Club is a wonderful running app that anyone from professional athletes to ametuer fitness trainers can use. It features setting goals, getting coaching plans customized to those goals, audio guided runs, GPS run tracking, and much more.
Mile Mapper is similar to WalkJogRun. It suggests alternative routes for you based on your destination, but what sets it apart is that it calculates an ideal route for you entirely based on its own mapping algorithm and Google Maps, instead of drawing from a catalogue of existing routes.
It's extremely fun for creating random routes on the fly if you're bored of running the same routes over and over.
C25K, or Couch to 5 Kilometres, is a popular training schedule for beginners unfamiliar with the running scene, particularly those who would like to learn how to sustain a run for longer than 5 minutes. It takes you on a very progressive running schedule which increases the intensity of running gradually to meet the needs of the self-proclaimed couch potato.
The frequency of intensity involved is appropriately adjusted at each step of the programme – you will always feel as if you're hitting your limit, but never like you're pushing too far.
Strava Running utilizes the power of social networking to bring runners with the same interests together. On top of that it helps you log your running history and find running partners to run with in your area.
Catered specifically towards the running community, it has all the bells and whistles you'd expect such as a timer, distance tracker and calorie manager. Definitely an app worth checking out.
If you've always wanted to feel like you're contributing to the society while you're running, you can do more than just picking up stray garbage along your route or saving injured animals.
Charity Miles is an app which donates money towards specific causes based on the miles you've logged in, so not only do you help yourself during your runs, you help others as well! Puts the saying, "Every Mile Matters" into perspective.
Fitocracy is another social networking app for fitness buffs, and has a section dedicated specifically towards runners. What is special about this app is its unique scoring system, where you can rack up points based on your performance over the week then tally them against other runners.
It puts a whole new spin on the concept of having a partner to run with, and helps immensely as a shot in the arm for motivation when you see yourself trailing.
Ever wondered what it feels like to be running away from a zombie horde? Well wonder no more, as Zombies, Run! puts you in the middle of one.
Using audio cues from the perspective of a radio operator trying to help you reach a human base alive, the app instructs you to run through a pretend apocalyptic settings, switching between brisk jogs and sudden sprints, putting the fun back in running.
Much like C25K but on steroids, Hal Higdon Marathon Training Program trains you to prepare for a marathon from the get go. Its 18-week training program aims to turn you from a complete couch potato into a truly qualified marathon runner.
Many novice runners have vouched for the effectiveness of this program, so if you're aiming to do a full marathon but lack a personal coach or mentor, look no further than this app.