How to Remove Yourself from Internet & People Search Sites
While the internet provides convenient and constant access to information, it also poses a huge risk to our privacy. Since personal information is more accessible than ever before for everyone's consumption, the opposite is also true for bad actors who will use this information for their benefit even without your express consent.
To make matters worse, once your information falls into the hands of data brokers who sell your information to other companies, you can practically say goodbye to your online privacy since your information will be used without your consent, as well as out of your control.
Try searching for your full name on Google, and you will most likely see that it is mentioned on several directory websites, with personal information hidden behind a paywall. And these are just directories that are available to the public. I imagine what is happening to your information behind the scenes. How does this exactly happen?
What (and Who) are Data Brokers?
Data brokers are companies that scrape and sell personal information such as name, address, age, gender, phone number, email address, social security number, online browsing behavior, and other patterns that can be mined from a person like interests in shopping.
Data brokers get personal information from several sources, including social media, public records, applications, as well as many of the websites that people visit, and they sell this information to companies who do marketing, advertising, and basically for other purposes that would need their intended audience's information.
In many instances, the data collected by data brokers are personal, and individuals who are affected did not knowingly opt-in to be included in their records, nor do they have control over how the information is used.
How Personal Information Goes Public?
Your personal information can become public through a variety of ways, like data breaches on compromised websites and applications, the information you post on social media very casually, public records maintained by government agencies, online forms and surveys that you fill up on the fly in exchange for a reward, data brokers that collect all of this publicly known information and in turn sell it to other companies.
Dubious applications that seemingly offer everything for free while asking for computer and/or phone permissions to access your data could easily mine your information and sell it to data brokers as well.
Another form of data leak is when you connect to public WiFi spots without the security of a firewall or VPN. These networks are often unsecured, which means that bad actors can potentially intercept the data you are sending and receiving over the network, which often includes personal information like login credentials, credit card information, email address, and phone number.
The Dangers of Personal Data Exposure
Personal data exposure can lead to identity theft, where hackers use personal information to steal identities and commit fraud. This could also lead to stalking and harassment where people you interact with online could easily track you down in bad faith.
This is not all.
Companies that do background checks can use personal data to discriminate against individuals based on age, gender, race, and other factors, which can limit opportunities for those who are targeted. Like how health insurance companies can use personal data to determine insurance rates and coverage, which can lead to discrimination and unfairly impact individuals' access to healthcare.
The extent of the dangers of being exposed is growing by the day.
How to Remove Your Information Online?
The first step is to search for yourself online using different search engines, such as Google, Bing, and Yahoo. This will give you an idea of what personal information is available about you online and on which websites they are posted publicly.
Next is to contact them and request that your information be removed. Most websites have a contact page or an email address that you can use to make a deletion request.
However, it does not end there. Based on my personal experience, it took me months to have my address taken down on three different websites. And even then, the same information still pops in on other directory websites once in a while.
Do you know why that's the case?
It's due to data brokers. While I was able to request deletion from these websites, I have no clue which data broker has my information – since they are the source that sells my information relentlessly, along with millions of other victims. There are ways to request for the removal of my personal information from these data brokers, but this is a higher level of conversation that I do not have the energy nor resources to commit to doing.
And I believe this is where Incogni comes in.
What is Incogni?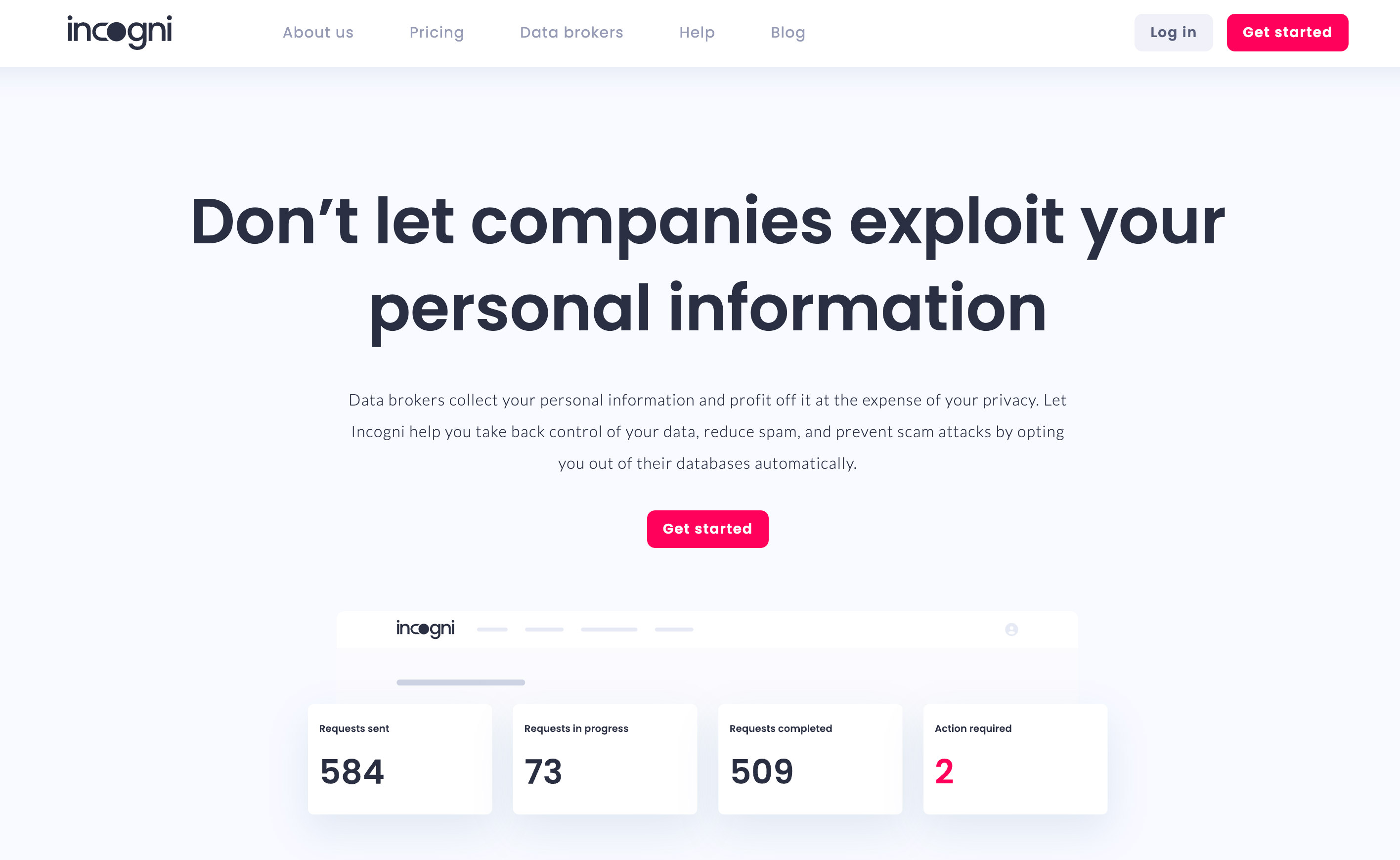 Incogni is a personal data removal service created by Surfshark that helps individuals protect their personal information by removing it from hundreds of data brokers' databases.
In today's digital age, personal data has become a commodity, with data brokers collecting and selling personal information without informed consent. This puts individuals at risk of identity theft, stalking, and at times physical violence.
Incogni offers an automated personal data removal service that handles all interactions with data brokers, from follow-up communication to fighting rejected claims. This service helps clients get their data deleted in a fraction of the time it would take them to do it manually and keeps that data from ending up back online.
Here are some key highlights of Incogni:
Provides an automated personal data removal service that handles all interactions with data brokers.
Offers an efficient solution for individuals who do not have the time or expertise to remove their data from various online sources manually.
Uses various privacy regulations, such as the CCPA, UK GDPR, GDPR, and PIPEDA, to provide its services to residents of the US, UK, EU, Switzerland, and Canada.
Sends opt-out requests to people search sites, removing personal details from their publicly searchable databases.
Continually searches for and adds more data brokers to its contact list, expanding the search area for records belonging to its customers.
Provides ongoing data removal, ensuring that personal data does not end up back online.
Helps individuals safeguard their privacy and prevent the potential dangers associated with personal data misuses, such as identity theft and stalking.
How Incogni Works?
For the most part, Incogni works in the background as long as you, the client, are subscribed to their service.
The process is simple.
Step 1: Create an account
Clients create an account on Incogni's website, providing personal information such as their name and email address.
Step 2: Grant permission
Clients grant Incogni permission to work on their behalf to contact data brokers and request the removal of personal data.
Step 3: Identify personal data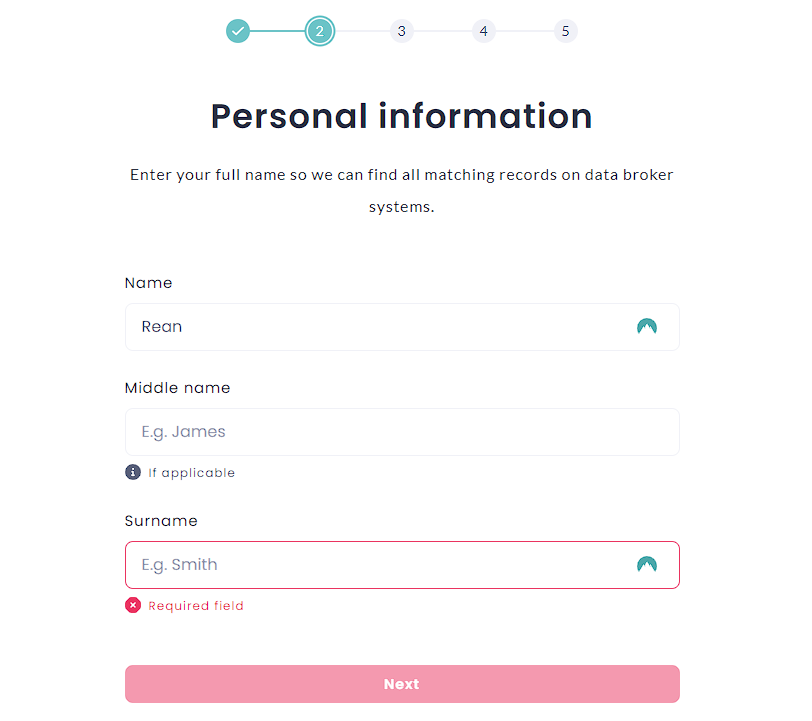 Clients identify the personal data they want Incogni to remove, such as their full name, phone number, and home address.
Step 4: Contact data brokers
Incogni contacts data brokers on the client's behalf to request the removal of personal data. This includes highly sensitive data such as social security numbers, login credentials, and browsing and purchase histories.
Step 5: Opt-out requests to people search sites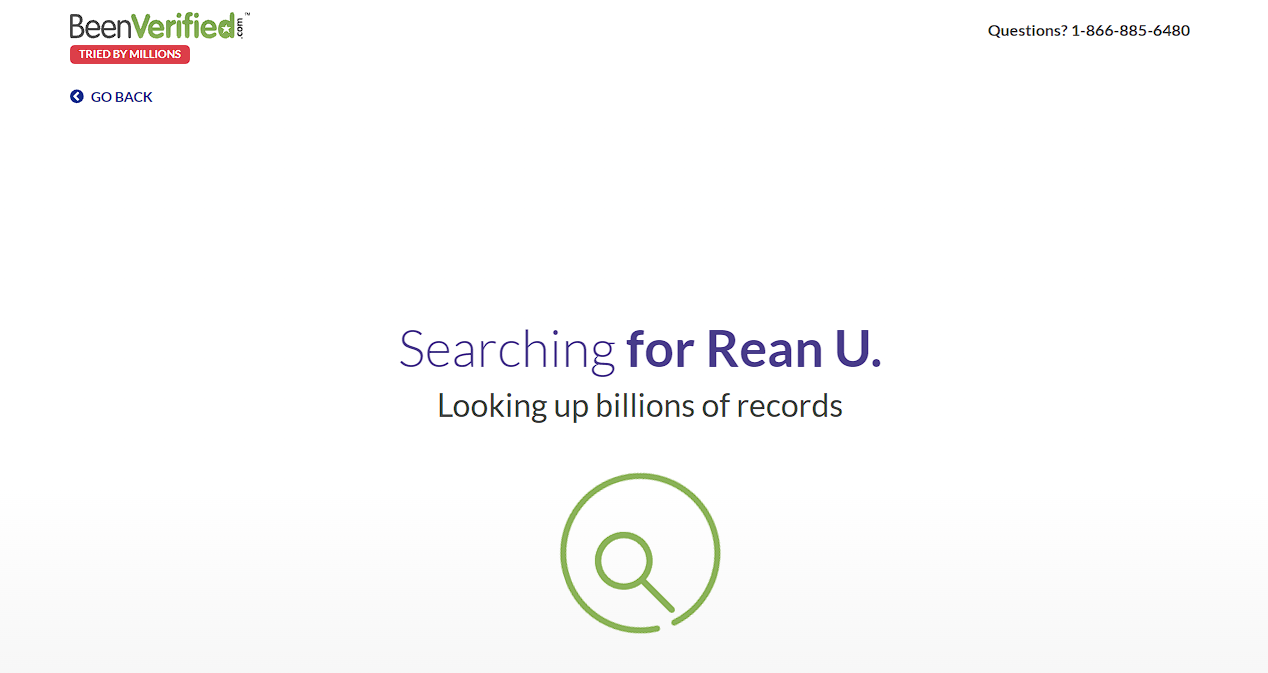 Incogni sends opt-out requests to people search sites such as BeenVerified and Intelius on behalf of their clients, removing personal details such as addresses, household members, asset information, and more from their publicly searchable databases.
Step 6: Objection handling
Incogni handles any objections from data brokers and keeps clients updated on their progress every step of the way.
Step 7: Ongoing data removal
Data removal is an ongoing process, and Incogni continually monitors data brokers to ensure personal data does not end up back online.
Step 8: Periodic opt-out requests
Incogni resends opt-out requests periodically to ensure personal data does not respawn on databases they have already removed it from.
Step 9: Continual search for more data brokers
Incogni continually searches for and adds more data brokers to their contact list, expanding the area of search for records belonging to their clients.
Step 10: Client updates
Incogni provides regular updates to clients on the progress of their data removal requests.
With all that said, maintaining your personal information safe online is a challenging task to do especially if you are a heavy internet user. But in order for your anonymity and safety to be guaranteed, you will need to know how your information becomes public – how it goes into the hands of bad actors – in order for you to hopefully avoid exposure from happening in the future.
Tips for Maintaining Personal Data Privacy
Maintaining your personal data privacy is not an easy thing to do, especially since in order for you to gain access to any website or platform, you'll need to give something in return, such as your full name, email address, phone number, and just the act of connecting to these platforms immediately gives away information about your location.
The most obvious way to avoid being exposed in a snowball effect is to never use the same password on different websites and applications. If you could, also maintain a burner email address that you can use to sign up for different services without giving away your actual email address.
When it comes to connecting online, the need for a Virtual Private Network (VPN) that encrypts your internet traffic both at your home and in public WiFi networks is important. Many reputable VPNs will not keep any log of your connection, thus, no bad actors can intercept them even if they want to.
Overall, be smart about phishing scams and avoid clicking on suspicious links, especially from random people online, emails you receive, and the like. Downloading attachments from unknown sources is dangerous as well.
By following these privacy tips online, you can, to a certain degree, limit your private information's exposure to the online world.
To End
Personal data privacy is a critical concern for everyone who uses the internet. It does not seem like having your full name publicly available online is a cause for concern, but when you finally become the target of malicious attacks, cyberbullying, discrimination, and the like, it could easily ruin your life.
If you would like to start fresh, or at least start somewhere where your information available online is limited to only the non-critical ones, I would strongly recommend following the steps mentioned above to manually remove your information online, or if you do not have the time for it since it is a long and arduous process that could take months, you can give Incogni a try.
Good luck and stay safe online!