20 Pocket-Sized Gift Ideas to Help Spread The Christmas Love
You probably have checked out most of the gift ideas available out there, but if you're not into bulky gifts that could burn a hole in your pocket, then check out the pocket-sized options we have for you in this post. You'll find cute small cameras, creative USB flash drive designs, portable battery backups, an activity tracker, a slim wallet and even a manual-powered espresso machine.
Note: Some of these items may be out of stock due to the shopping season but do check back often at the product page for replenished stock. Prices may also vary from what is depicted here because again, it's the shopping season, synonymous with discounts!
Christmas Gift Wrapping Ideas
Christmas Gift Wrapping Ideas
If you are one of those people to whom presentation matters more than the gift itself, then you... Read more
Smaller than your thumb and weighing only 20 grams, Insta 360 is a stable camera that mounts on your body or any other surface and captures the most amazing footage from incredible angles. This tiny camera is water-proof, features FlowState stabilization, and you can easily edit the captured footage into an unforgettable video.
This cute object is not a toy but a powerful yet super small Bluetooth speaker. You can also use it as a remote selfie-shutter and if there's a phone call, you can use it as a microphone as well.
This is a versatile accessory organizer that helps you store your things in its strong elastic grids. You can use it to store your art supplies, tools, makeup accessories, and just about anything. The only limit is your imagination.
Here is a highly useful credit card-sized multitool that helps you deal with a number of situations. You can use it as a phone stand, bottle opener, screwdriver, box opener, ruler, and even a fruit peeler.
A 4-in-1 camping accessory, this is a set of cutlery with a spoon, fork, knife, and bottle opener that you can fold into one pocket-sized item. When you want to use the spoon and fork, just open and detach them. It is made with high-quality stainless steel and is pretty light-weight.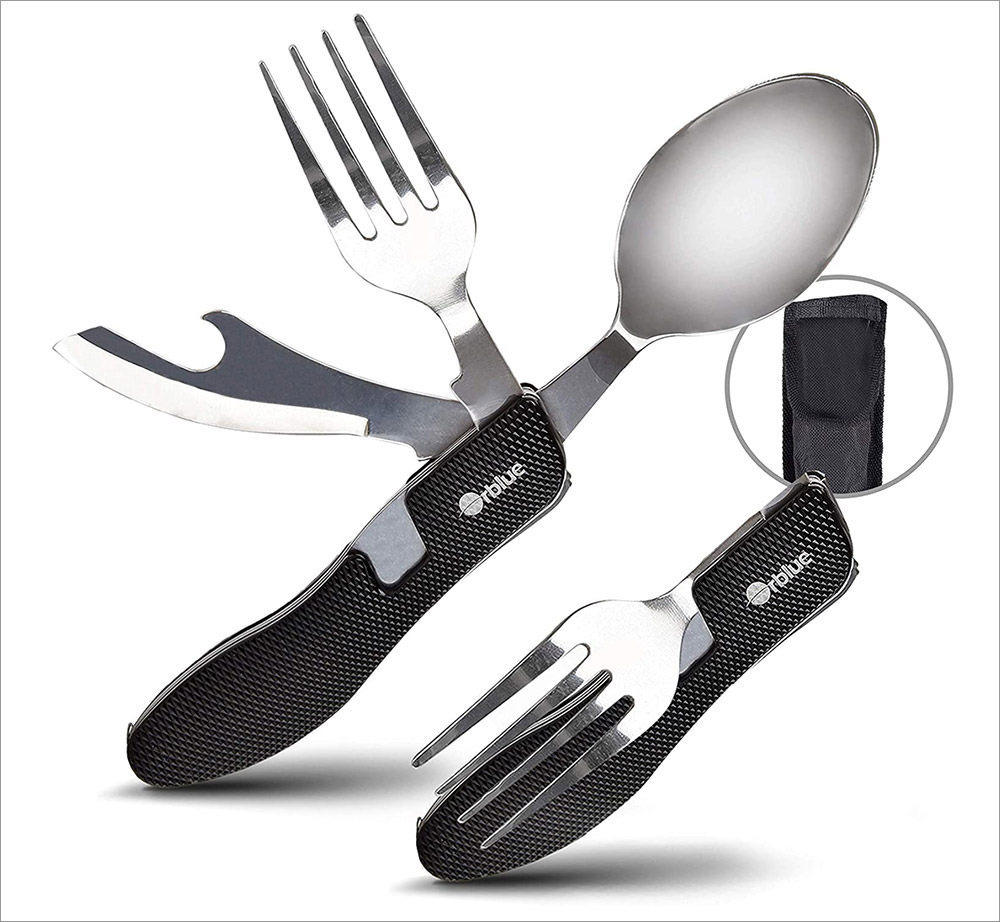 Keeps your hands warm and comfortable even in the coldest settings with this Zippo hand warmer. It produces a flameless gentle warmth for 12 hours. Once empty, you can easily fill it back with the fill cup that comes with it.
This is perhaps the most versatile toolkit that's small enough to fit in your pocket. It features 23 Lithium precision screwdrivers and other bit heads including a crowbar, suction cup, and magnetizer. You can use it in automatic or manual mode and it takes very little time to charge up.
Nano light is a 1.4 inch LED flashlight that's fit into a keychain and serves well as an emergency light that you can carry anywhere. The flashlight is made with Aircraft aluminum and a 5mm white LED with a 100,000-hour battery life.
Doohikey is a 5-in1 multitool keychain that features a can opener, box cutter, 3 different sizes of a wrench, ruler, and a flathead screwdriver. Made with durable stainless steel, you can carry it as a separate accessory or fix it into your existing keychain.
10. Nomad Carabiner
Here is a carabiner charger clip equipped with a USB charging plug and a Lightining cable. It offers fast charging and features a carbon fiber body and reinforced steel frame so you can easily carry it around without worrying about its durability.
This is a credit card-sized knife that you can carry in your wallet or card slot and you wouldn't even know it's there. When needed take it out, fold it into the knife and cut through any material with stainless steel blades.
Tile is a popular Bluetooth tracking device that you can attach to any of your belongings and use it to find them in case they get lost. The device connects with the Tile app and you can make it ring to find the things you attach it with.
Here is a set of cute tea light candles shaped as tiny cactus plants. You can use them to spice up any surrounding as a cute decor accessory.
Kids and amateur drummers would love this desktop drum set. The drum set is made with durable lightweight material and is highly portable.
Here is a multitool that features a hammer, screwdriver, claw, and pilers ideal for a carpenter or handyman to carry around anywhere. The tool comes with a belt pouch for conveinient portability.
This tabletop vacuum cleaner is ideal for a clean freak or someone whos table is often messy. The mini vacuum cleaner is battery-powered and can pick up paper scraps, crumbs, hair, and dirt etc. from your desk or car dashboard.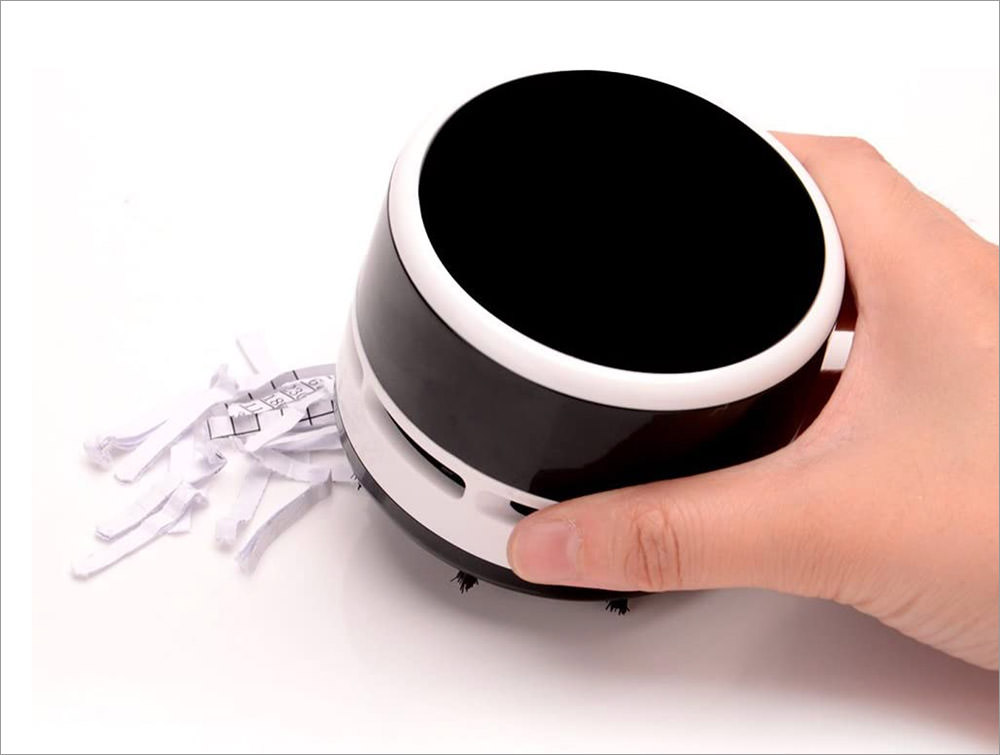 A smart plug that lets you turn your devices on and off from anywhere by just using your smartphone. It also works with Amazon Alexa, Google Assistant, and MicroSoft Cortana and is really small and light to carry on the go.
For filming enthusiasts, here is a pocket-size camera drone that weighs less than a pound. It features a 6-Axis gyro quad-rotorcraft flight, one key takeoff/ landing, and a 360-degree stunt flip, among other attributes.
Here is a cute boxing glove keyring that looks cool and has some practical uses as well. You can use it to open doors and press buttons to avoid contact with microbes and show your love for boxing.
Experience immersive sound with Apple's sleek and minimal Airpods Pro. These amazing in-ear headphones feature active noise cancellation, customizable fit with a soft silicone tip, and the Transparency mode that lets outside sounds in with a button.