The iStick: A Revolutionary USB Flash Drive for Apple iOS Devices
This article was first published on: May 19, 2014.
Apple's iOS devices offer a lot of features, but they lack one crucial thing: USB support. Transferring files between your iPhone or iPad and a computer can be a hassle. You're usually stuck using iTunes or a Wi-Fi connection. Alternatively, you could use third-party cloud storage services, but these might not be secure enough for you. The iStick offers a simple and secure solution.
The iStick is a groundbreaking USB flash drive with an integrated, Apple-approved lightning connector. This feature allows seamless file transfers between your iOS devices and any USB-compatible device. All you need to do is switch between the USB and lightning connectors as required.
A Closer Look at the iStick
The iStick is unique because it has a built-in Apple lightning connector. This allows it to connect to both iOS devices and computers. It features a sliding mechanism that reveals the USB 2.0 connector on one side and the Lightning connector on the other.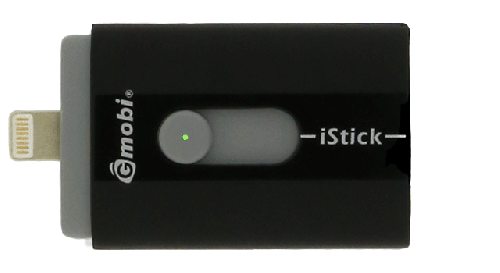 Using the iStick is straightforward. Plug it into your Mac or PC to transfer files. To move files to your iOS device, simply connect it via the lightning connector. The iStick comes in capacities ranging from 8GB to 128GB and supports a wide variety of file formats, eliminating compatibility issues.
Device Compatibility
The iStick is compatible with the following Apple devices:
iPhone 5, 5s, 5c
iPad (4th Generation) / iPad Air
iPad mini / iPad mini with Retina display
iPod Touch (5th Generation)
The iStick comes with a free iOS app that makes file transfers even easier. You can directly access and play 1080p HD movies, read documents, listen to music, and view photos from the iStick. There's no need for file copying, streaming, or syncing. It also serves as an excellent backup device for your Apple devices.
The iStick is available in black and white. Sharing the project on Facebook gets you a free upgrade to the silver aluminum edition. A gold edition is also available for pledges of $1000. The iStick is currently on Kickstarter and has already surpassed its funding goal. Prices start at $79 for the 8GB model and go up to $299 for the 128GB model. International orders require an additional $10 shipping fee.