50 Mobile Login and Signup Forms For Your Inspiration
Like newsletter signup forms, mobile apps these days are inundated with login forms asking for data input at different stages. From online shopping and ecommerce to games and entertainment, user data tends to be of great importance for the app owners. However, in this highly competitive world of mobile apps, creative and inspirational signup and login forms can play a vital role in acquiring user data.
Owing to the importance of innovative and attractive signup and login forms, we have put together 50 of the most awesome login and signup forms from different mobile apps, both real apps and concepts. They look cool thanks to bold typography, rich imagery and clever illustrations.
#1 @Guy Ligertwood
#2 @Howard O
#3 @Michał Parulski
#4 @Ron Evgeniy
#5 @Satya Ranjan Samanta
#6 @Vladimir Gruev
#7 @Dinesh Shrestha
#8 @Nikolay Talanov
#9 @Hassan Ali
#10 @Rena One
#11 @Vijay Verma
#12 @Jana de Klerk
#13 @Prakhar Neel Sharma
#14 @Michał Ptaszyński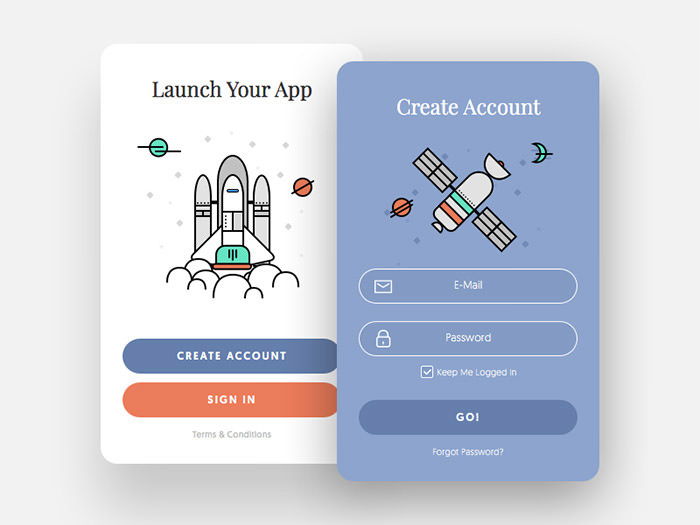 #15 @Nimasha Sewwandi Perera
#16 @Ullas Sebastian
#17 @Shab Majeed
#18 @Borodynya Artem
#19 @Himanshu Ved Gupta
#20 @Alexander Kovalev
#21 @Alex Henker
#22 @Pidio
#24 @Armas B
#25 @Sam Horn
#26 @Enes Ateş
#27 @Ehsan Rahimi
#28 @Denis Kurnosov
#29 @Cassius Kiani
#30 @Dunja Milosev
#31 @Ghani Pradita
#32 @Mary Ma
#33 @xinjiebi
#34 @Shaun
#35 @Oliver
#36 @Ramotion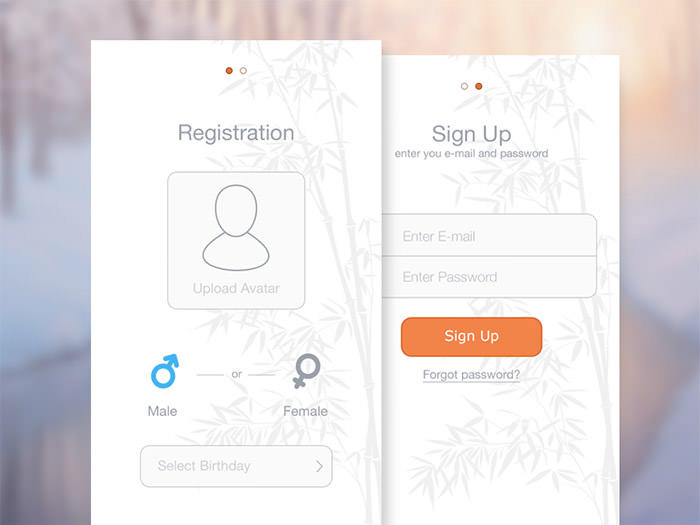 #37 @Ranjith Alingal
#38 @George Gliddon
#40 @Nikita
#41 @Ramin Nasibov
#42 @Gale P
#43 @Tam Zarna
#44 @Anggit Yuniar P
#45 @Anandu Sivan
#46 @Cleveroad
#47 @Shani Ofer
#49 @Rovane Durso
#50 @Egor Lazarev
10+ Free Online HTML Form Builders
10+ Free Online HTML Form Builders
The most straigtforward way of gathering data on your customers or users is through online forms. From login... Read more