14 Mobile Apps to Track & Compare Prices for Shoppers
In the world of online shopping, manually tracking prices, deals and discounts are a daily routine for hardcore shoppers. The good news is the technology to help automate this process is already here. There are plenty of price comparison and price-tracking apps out there that can help you find the best prices for your favorite wishlist items.
These apps take the legwork out of the process, leaving you with only the "hard work" of deciding how much of your hard-earned money you are willing to part with to take advantage of said deals.
Here are the best Android and iOS apps to track and compare product prices from a wide variety of retailers, online and off. Also included are apps that bring the best deals in hotel, restaurant and flight bookings.
Read more: Online Shopping – 6 smart tips to get more for less
BuyVia
BuyVia is a shopping assistant that helps you discover coupons or discounts and compare prices for thousands of items from your favorite retailers like Amazon, Walmart, Kohls, etc. Organize favorite products on your shopping list and the app constantly tracks their best prices.
When you are out shopping, BuyVia even geo-locates you the best offers from nearby shops.
Download BuyVia: Android | iOS
ShopSavvy
ShopSavvy takes into account prices from both online and local retailers to present the best deal for a product. Daily or weekly deals from your favorite stores and big retailers like Walmart, Macy's and BestBuy are delivered to you automatically through the app based on your preferences.
The app also lets you scan barcodes and QR codes to find the products easily and effectively.
Download ShopSavvy: Android | iOS
Purchx
Purchx is a product-buying assistant, which compares features and prices of products from numerous popular categories and stores. Packed with a powerful search engine, you can look for products using a combination of keywords and compare their prices.
Purchx finds relevant products matching your search query alongwith their best rates, and it also provides user reviews to guide you in making the right choice.
Download Purchx: Android | iOS
ScanLife
ScanLife is one of the finest apps to discover great deals and discounts from Amazon, BestBuy, Macy's, Target and more. Its barcode and QR code scanning features instantly provide users with product information, prices as well as reviews.
Using the geo-location feature, it can alert you about local stores offering excellent prices for a product you are looking for.
Download ScanLife: Android | iOS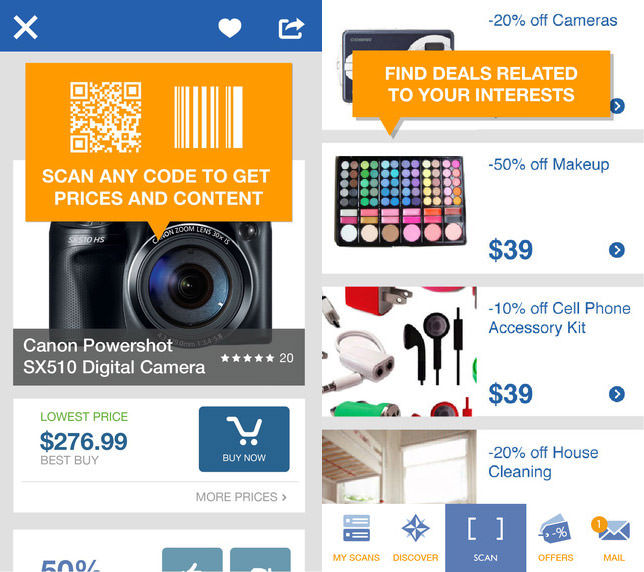 ShopAdvisor
ShopAdvisor is a personal shopping guide that monitors everything about your favorite products – from their availability to prices. The app displays products from over 16,000 online and offline retailers and lets you compare prices easily.
It also offers personalised recommendations based on your search history and sends notifications about new products through the app.
Download ShopAdvisor: Android | iOS
Walmart
The popular retailer, Walmart's shopping app compares product prices with your local retailers and lists best prices for you. This award-winning app is known to provide faster results than other apps while providing updates on special savings and discounts on the products per your interests.
Walmart's app can geo-locate local stores around you and even find products instantly using QR codes.
Download Walmart: Android | iOS
NowDiscount
NowDiscount is another competitive shopping assistant for shopping aficionados seeking exciting deals and offers on their favorite products. This app lets you save money with its price comparison tool and discounts, and also offers a barcode scanner for finding products instantly.
NowDiscount gets products' information from online stores as well as local shops to get you best product prices.
Download NowDiscount: Android | iOS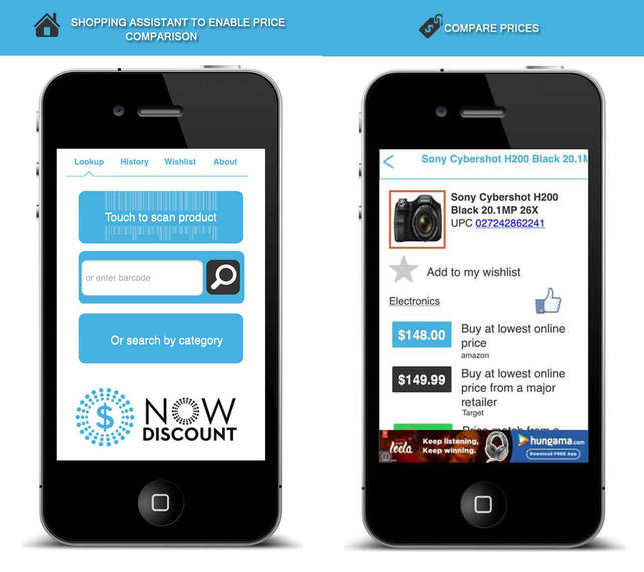 TTPM
TTPM displays the latest price comparisons and expert reviews by just scanning a product's barcode. With this app, you can find up-to-date product pricings from online retailers and local stores.
You can shop for products from various categories and stores of your choice and even bookmark products in TTPM app to make instant purchases in the future through this app – easily and quickly.
pic2shop
pic2shop lets you compare prices and check out product's information with its simple barcode scanner. The app works with major online shopping platforms including Amazon, eBay, Barnes & Nobles, Walmart and more along with numerous local stores.
pic2shop lets you create a wishlist of your favorite products and the app constantly tracks the fluctuating prices of the wishlist items.
Download pic2shop: Android | iOS
SkyScanner
SkyScanner is an award-winning flight comparison app that monitors upcoming flights and their prices from numerous flight-booking platforms. Using this app, you can get instant price change alerts about millions of flights from the best airlines.
SkyScanner offers powerful search and filter tool to help you find the cheapest flights based on flight names, class and arrival or departure locations.
Download SkyScanner: Android | iOS
KAYAK Flights
KAYAK Flights monitors flights, hotels, and cabs for the best deals and lets you bookmark travel information for instant booking and tracks changing prices and deals. The app send notifications about current deals based on your preferences.
Along with a travel fee calculator, KAYAK Flights displays reviews on hotels and car rentals too.
Download KAYAK Flights: Android | iOS
Shopular
Shopular makes you an efficient shopper by bringing weekly deals and coupons from your favorite stores. The app updates available coupons regularly and offers a comparison chart featuring the best available prices for your wishlist items.
Moreover, Shopular updates you with notifications about the changing prices of your favorite items.
Download Shopular: Android | iOS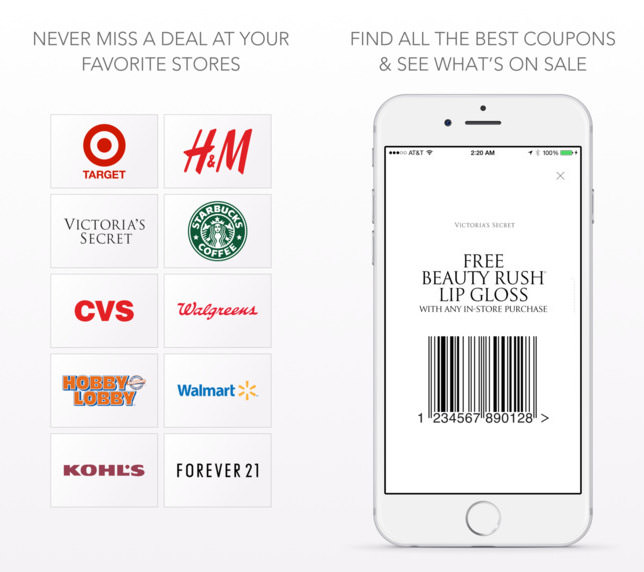 TripAdvisor
TripAdvisor is a top-notch travel app to find great travel destinations without leaving you with a hole in your pocket. The app offers you the lowest fares on hotel bookings, car rentals and restaurants.
You can also take advantage of its active community that deliver millions of genuine reviews that can help you make better travel decisions.
Download TripAdvisor: Android | iOS
Liligo
Liligo is another travel finder that finds amazing travel options for you at the best rates. Liligo searches for the best deals in flights, hotels and car rentals for you. The app not only displays detailed information on hotels and flights but also allows you to filter results based on your choices.
Fares from multiple travel agencies are available on this app, giving you the flexibility to make your choice.
Download Liligo: Android | iOS