20 Best Magisk Modules to Supercharge Android
I have collated some of the best, must-have modules for you. They combinedly provide all sorts of attractive device modifications to enhance your experience while using Android on your smartphone.
You can search for these modules in Magisk Manager and download and install them directly from there.
This module tweaks the memory management of your device, increasing the number of background apps and allowing efficient multitasking.
For example, it helps you multitask without reloading apps or browser tabs in Google Chrome. However, it only works on phones with at least 2 GB RAM.
DNSCrypt Proxy 2 is a flexible proxy module that supports using any modern DNS including encrypted protocols like DNSCrypt v2 and DNS-over-HTTP/2.
You must configure it post-installation to set the proxy service of your choice. Then after, the DNS queries on your phone will use that proxy service.
Energized Protection is a hosts-file-based ad and malware blocking module. It strictly blocks advertisements, spams, and trackers for both applications and web browsers.
This module works mostly like AdBlock Plus, and thus, speeds up page loading time, increases privacy, and decreases data consumption.
If your device struggles and keeps you waiting while authenticating fingerprints, which is usually seen in devices with a custom ROM, the Fingerprint Scanner Booster module will help you save time.
It boosts the responsiveness of the fingerprint sensor and prioritizes its process for faster authentication.
Gboard Themes is a module that adds several keyboard themes for Gboard. The themes are inspired by the ones shipped on Xiaomi mobile phones like POCO F1, i.e., the themes from MIUI Global OS.
The themes include white and dark theme, color themes, and themes like dark, ladybug, etc. from SwiftKey.
If you are looking for accurate GPS, Global Optimized GPS File Replacer will help your phone get a better and accurate location reference.
This module fixes the gps.conf to provide faster satellite signals. However, it only works on phones with any chipset of the following brand: Qualcomm Snapdragon.
Can't you watch Netflix on your rooted device? This disabler module masks liboemcrypto.so and enables you to watch DRM-protected content on Netflix and other media apps.
However, the Widevine DRM will use L3 instead of L1, hence Netflix won't play content in HD regardless of the subscription.
MagiskHide Props Config is a very useful module for a lot of things. It enables your device to pass Google's SafetyNet CTS Profile on custom or rooted ROMs.
Moreover, it can bypass modifications done by altering property files, and thus, it helps to run cautious apps and games while using Magisk.
Magisk Manager for Recovery Mode helps you manage Magisk directly from the recovery. You can manage its image, data, enable or disable modules, and change settings from the recovery mode.
However, do check out the manual on its website as it requires some steps from your side to work properly.
If your device suffers from lag, random interface freezes, apps not running consistently, or poor multitasking, then you need this module. Such issues are mostly caused by consistent swapping on low-resource phones.
This module fixes this issue, but you must use on phones with at least 2 GB RAM.
App Systemizer is a command-line tool that helps turn normal apps into system apps to enable extra features.
This module is lightweight and versatile and supports almost all devices, but it works only through the terminal emulator. For example, you can convert any app to a system app to avoid its uninstallation.
Viper4Android FX is a module that adds Viper4Android via Magisk. It offers rich customization features and advanced music modifications, thus extends the audio functionality of the device.
You can use it to modify the audio system, control the device's speaker, increase volume levels, and add more features.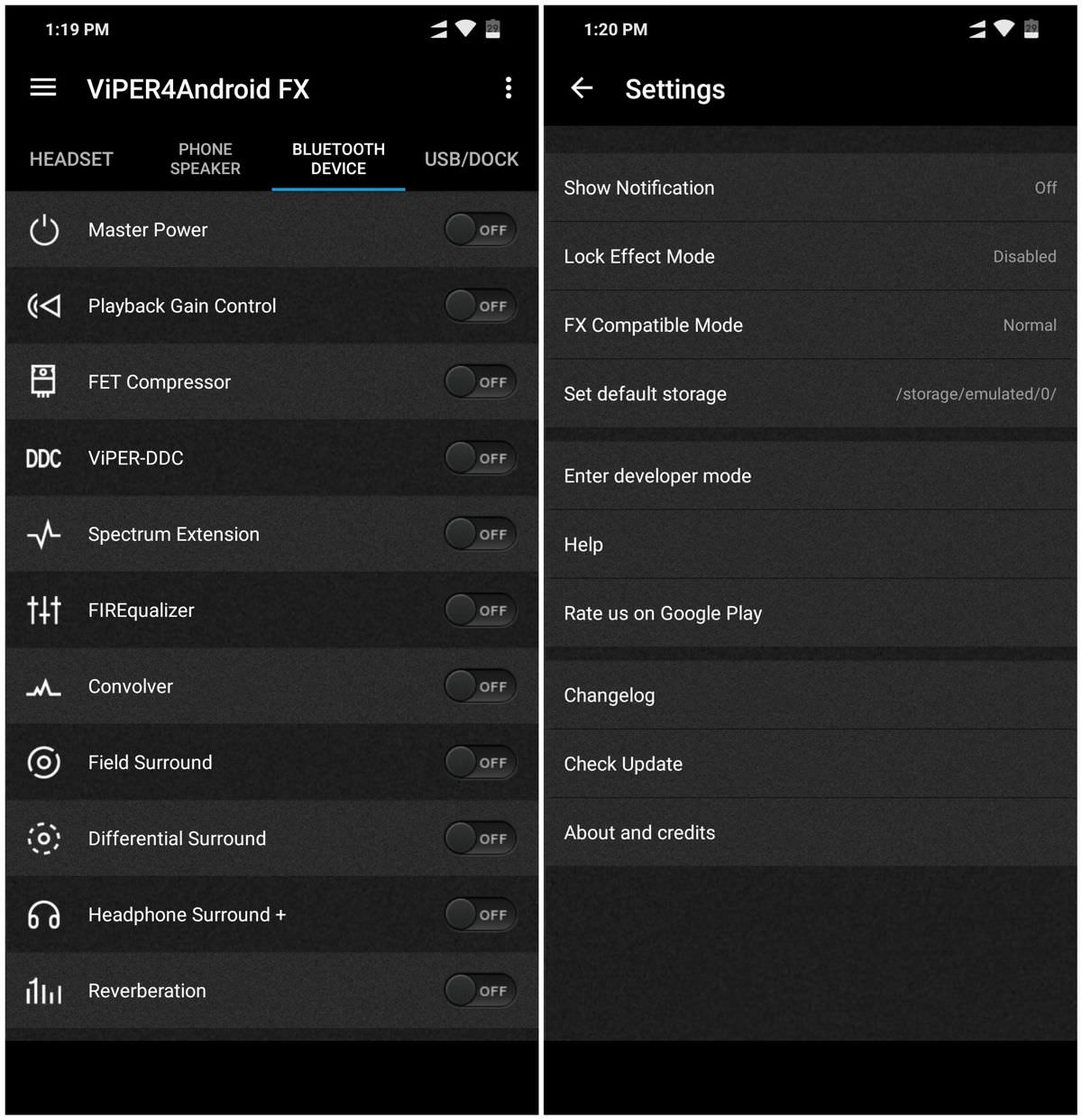 You can use Xposed Framework along with Magisk and tweak or modify apps and settings systemless-ly within Magisk.
The module is non-intrusive in nature and works without interfering with Google SafetyNet. That means you can use apps like Google Pay, and it's compatible with Android 5 and above.
Magisk WiFi Bonding is a module that increases the speed of WiFi — almost doubles it — by using more channels combined.
It is a useful module, especially if you are located in an area with fewer wireless networks interfering with your own. However, it may or may not work on your smartphone.
You can inject the Google Core Framework into your phone using this module. You require this framework to download and install Google Apps from the Google Play Store.
With this module, you can add Google Face Unlock and other apps like Google Dialer, Contacts, and Camera to your device.
Greenify is a battery-saving tool that helps improve the battery juice of any device by hibernating the background, non-used apps.
This module integrates Greenify as a privileged app, allowing the app to function in its "Boost mode". That means you get better performance than simply installing it.
YouTube Vanced, also known as iYTBP, is an enhanced, modded version of YouTube. It contains a lot of interesting features like ad-blocker and background playback support for videos.
You can also toggle themes, get PiP mode (Picture in Picture), pinch-to-zoom, auto-repeat, and more such features.
CloudflareDNS4Magisk helps improve your web connection's privacy and speed by directing all your mobile data through the CloudFlare DNS. The module is easy to install and helps avoid editing the settings by yourself.
It enhances the overall throughput of the GPU by 75%, thus enabling better speed and processing efficiency. It will reduce power consumption by up to 25% as well. It's useful for optimizing your overall gaming experience.
CrossBreeder Lite is a set of modifications and optimizations to improve and conserve battery life and reduce lags in your device. The module speeds up your mobile device by tweaking various config files in the Android OS.