How to Fix Common Issues with iCloud
Addressing common iCloud problems and how to get them fixed.
As an indispensable tool for Apple users, iCloud breathes life into a multitude of services on your Mac – from iMessage and FaceTime to Mail, Calendar, and the all-encompassing iCloud Drive. Yet, the functionality and convenience it offers can sometimes be undermined by connectivity issues.
Often, these issues are traced back to problems with your Apple ID, effectively barring you from making the most of these services. But, identifying the root cause of these issues can be a labyrinthine task. Apple's servers might be down, your internet connection may be unstable, or your operating system could be corrupted.
You might have even encountered the vague "An unexpected error occurred" message after trying to re-enter your Apple ID password, leaving you even more puzzled about the problem at hand and its solution.
In this post, we look into some of the most common issues that plague iCloud users some solutions to help you navigate your way out of these iCloud conundrums.
Fixing Common Issues with iCloud
Here are some solutions to fix iCloud issues:
1. Quit Every App and Shut Down Your Mac
A simple restart can solve many problems. To do this, quit all apps on your Mac using the shortcuts Command + Q (to quit the active app) and Option + Tab (to switch to the next open app).
If any apps are unresponsive, press Option + Command + Escape and Force Quit them. Then, shut down your Mac, wait for at least 30 seconds, and restart it.
2. Change Both the Date and Time
Incorrect date or time settings can cause issues when your Mac tries to connect to iCloud.
To adjust these settings, navigate to "System Setting…" > "General" > "Date & Time". Unlock the changes using your administrator password and set the date and time to update automatically.
After making these changes, quit all apps and shut down your Mac again to see if the issue is resolved.
3. Check Apple's iCloud System Status
Sometimes, your Mac may not be able to connect to iCloud because of issues with Apple's servers. You can check the status of Apple's systems by visiting Apple's System Status website.
If any of the iCloud-related services are not operational (indicated by green circles next to them), wait for Apple to fix them.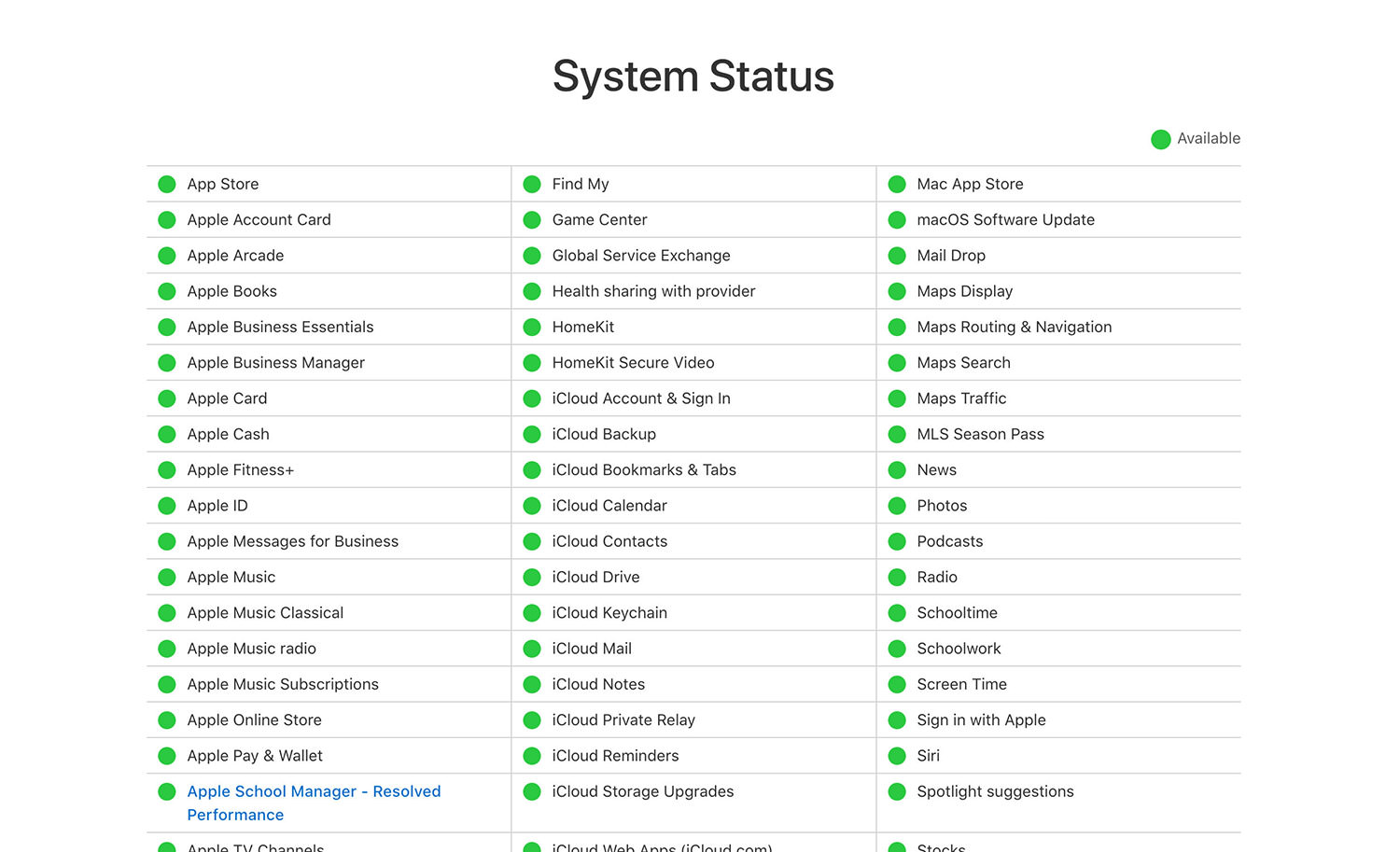 4. Check Your Apple ID Details
Make sure you're using the correct Apple ID username and password by signing in to the Apple ID website. If you can't sign in, you may need to reset your Apple ID password.
The website may also alert you to any security issues with your account, which could be the reason why your Mac can't connect to iCloud. Verify all your contact details and consider temporarily disabling Two-Factor Authentication or generating an App-Specific Password to use.
Remember to revert your settings back to normal after resolving the issue.
5. Sign Out of iCloud on Your Mac
You can disconnect your Mac from iCloud by following these steps:
Go to the "System Settings…" > "Your Apple ID", then click on "Sign Out".
This action will disconnect your Mac from all iCloud services and delete the corresponding data from your Mac.
However, this data will still be available on the iCloud website and will be restored on your Mac when you reconnect to iCloud. After signing out, restart your Mac and sign back into iCloud again.
6, Sign In With a Different Apple ID Account
Some users have resolved their iCloud issues by signing in with a different Apple ID.
To try this, sign out of your current iCloud account as described above, then sign in with a different Apple ID. Afterward, sign out of this account and sign back in with your original Apple ID.
Remember to quit all apps and shut down your Mac again to help it connect to iCloud.
7. Remove Various Library Files
Your Mac saves system settings and preferences in a hidden folder called the "Library". Some "Library" files related to iCloud might be corrupt or missing, which could prevent your Mac from connecting to iCloud.
You can safely remove these files because your Mac recreates them when necessary. Here's how to do it:
Open a new Finder window and navigate to "Go" > "Go to Folder" from the menu bar.

Type ~/Library/ into the text field and double-click to open it.

Find and move each of the following files to the Trash. If you can't find a file, don't worry about it:


Application Support > iLifeAssetManagement
Caches > com.apple.bird
Caches > com.apple.CloudDocs
Caches > com.apple.iCloudHelper
Caches > iCloud
Cookies > com.apple.iCloudHelper.binarycookies
Internet Plug-Ins > DisableSilverlight.plugin
Internet Plug-Ins > Quartz Composer.webplugin
Preferences > MobileMeAccounts.plist
Preferences > MobileMeAccounts.plist.lockfile
System Configuration > NetworkInterfaces.plist
	
Note: After moving all available files to the Trash, empty the Trash, quit all apps, and shut down your Mac to see if the issue is resolved.