How to Enable Dark Mode in WhatsApp (iOS)
Apple introduced the Dark Mode in iOS 13.0 and later versions. In this mode, the system uses a darker color palette for all screens, views, menus, and controls. This feature gained instant popularity, and so many apps are now offering the Dark Mode option for their users – including WhatsApp.
In a recent iOS update, along with other features, WhatsApp now finally offers the long-awaited Dark Mode feature. However, you won't be able to enable/disable this option in WhatsApp because it's not provided within the application.
Unlike the Facebook Messenger, where you can enable or disable the Dark Mode directly within the app, WhatsApp – though also being a product of Facebook – has no such option in the app itself.
So how do you enable dark mode in WhatsApp then? In short, the Dark Mode in WhatsApp inherits your iPhone's display setting.
It means that if the Appearance setting in your iPhone is set to "Dark," your WhatsApp will automatically be displayed in the Dark Mode. If it's not, then you'll have no luck getting the Dark Mode on your WhatsApp.
20 WhatsApp Tips & Tricks
20 WhatsApp Tips & Tricks
WhatsApp has been getting new awesome features to make messaging a breeze for users. While its use is... Read more
Enabling the Dark Mode in iOS
As mentioned above, you can only have the Dark Mode on Whatsapp if it's already enabled in your iOS. Therefore, you can take the following steps to enable the Dark Mode in your iOS:
Go to Settings > Display & Brightness
Under Appearance, tap "Dark."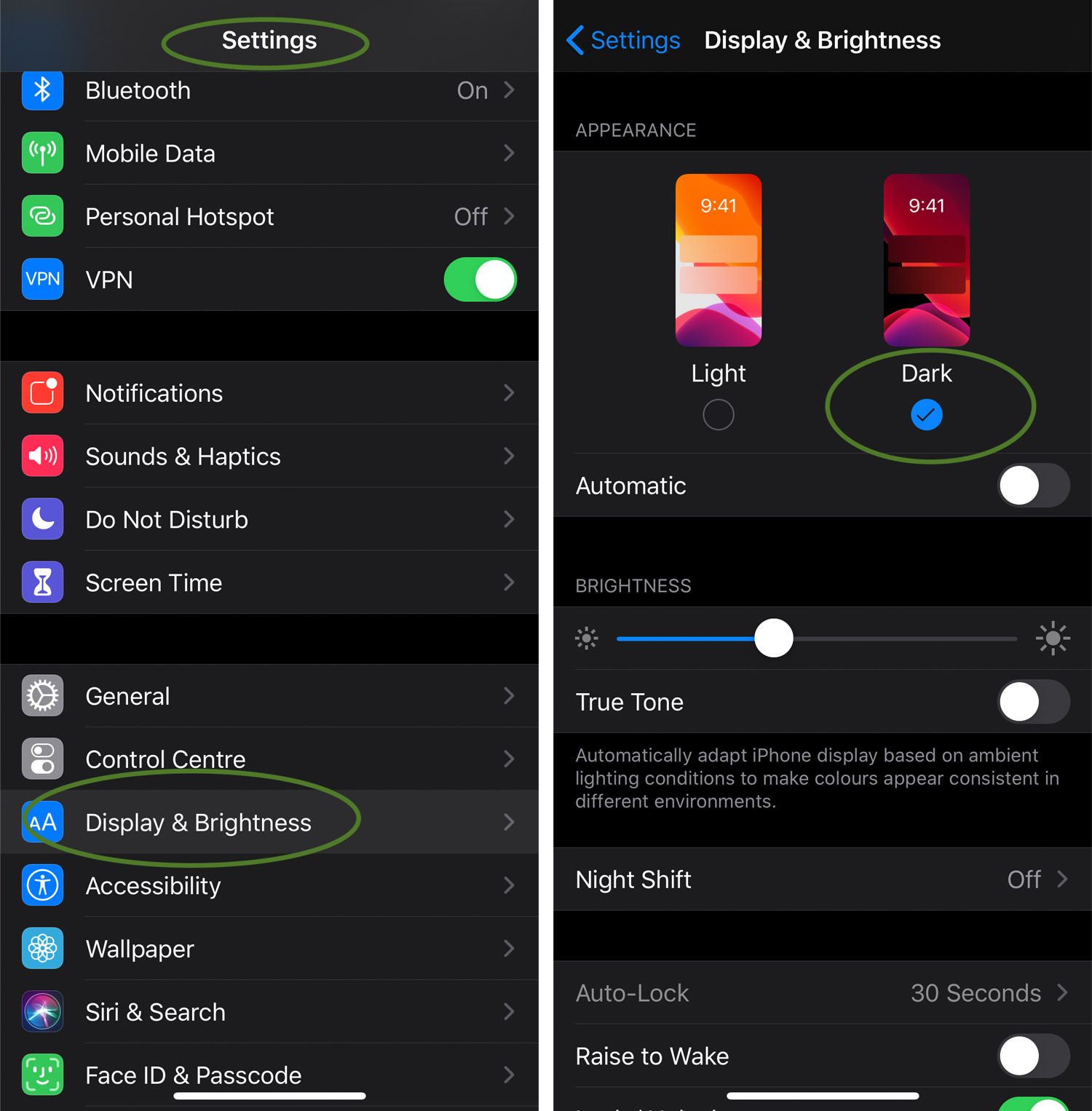 Additionally, you can also enable Automatic in the Settings > Display & Brightness and set a custom time when you want your phone to be displayed in the Dark Mode.