Business Card Design: 80 Creative Examples and Free Templates
In today's internet-centric world, business owners are frequently using different online mediums for the promotion of their brands. But what never gets out of fashion are good ol' business cards. Business cards are one of the best tools to make people remember your business and contact you if they require your services.
And how good it would be (especially for the budding entreprenures) if you can get awesome business card designs for free. So, in this post, I am listing one of the most comprehensive collections of free business card templates and some creative examples for inspiration.
Showcase of Creative Business Cards
#1 – Pasta restaurant business card
#2 – Florbank Business cards
#3 – New site!
#4 – La Glace Premium French Ice Cream
#5 – Company Folders, Inc. Business Cards
#6 – Kidscodr Business Cards
#7 – AllStar Field Restoration
#8 – Personal Branding
#9 – The Gang
#10 – Butcher's Business Cards
#11 – 3ply Letterpress & Foil Business Cards
#12 – Etched 3 Ply Wooden Business
#13 – Lucas Price Letterpress Business Cards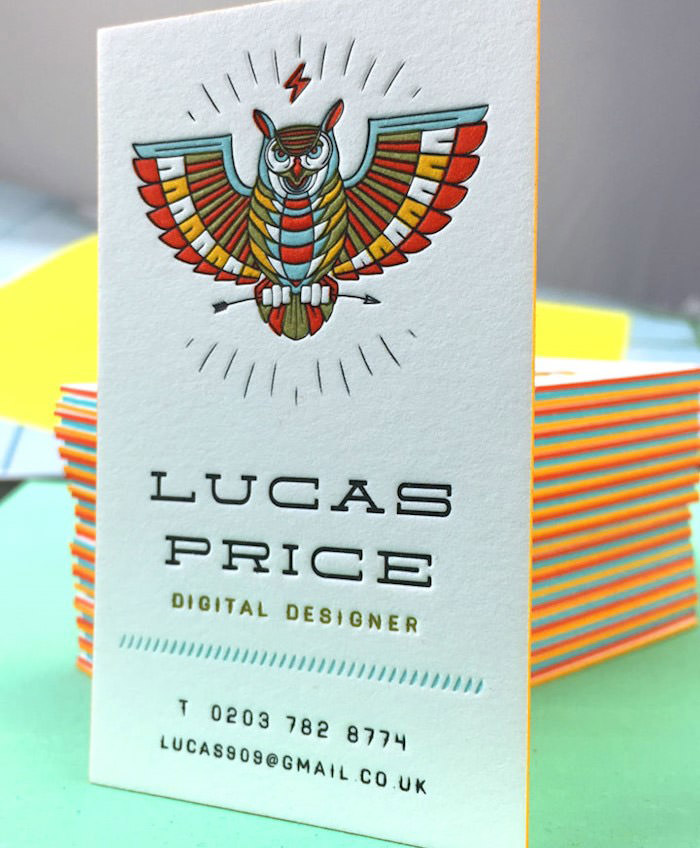 #14 – Cool Business Cards for a Filmmaker
#15 – Communication Expert