20 Automotive Website Designs For Your Inspiration
Discover the best practices for designing an automotive website that attracts and converts visitors. Tips and examples included.
The automobile industry has come far from its car magazine and TV advertisements. Nowadays many of today's luxury car manufacturers have visual-laden and impressive automotive websites designed to make you sign on the dotted line in a heartbeat for your next car.
Whether you are at the site to check out the safety features, fuel consumption, engine specs and new functions of the latest model, or just to marvel at the exterior and interior of the car model of your choice, the websites are designed to make you stay and look around.
In this post we are going to take a look at some professional automotive website designs that are built for the car lover in you. Who knows, you could find an idea or two from the methods used in these sites, when it comes to featuring your own products.
Supercar Desktop Wallpapers (4K)
Supercar Desktop Wallpapers (4K)
There are millions of supercar fans all around the world. No matter which brand or era the car... Read more
#01 @Rafsan Sam
#02 @Masha Waterdrunkova
#03 @Andrew Aden
#04 @Antonio T.
#05 @Dmitry Mikhailik & Daria Elizarova
#06 @Daria Elizarova
#07 @Cagatay Han
#08 @Vladimir Rakshâ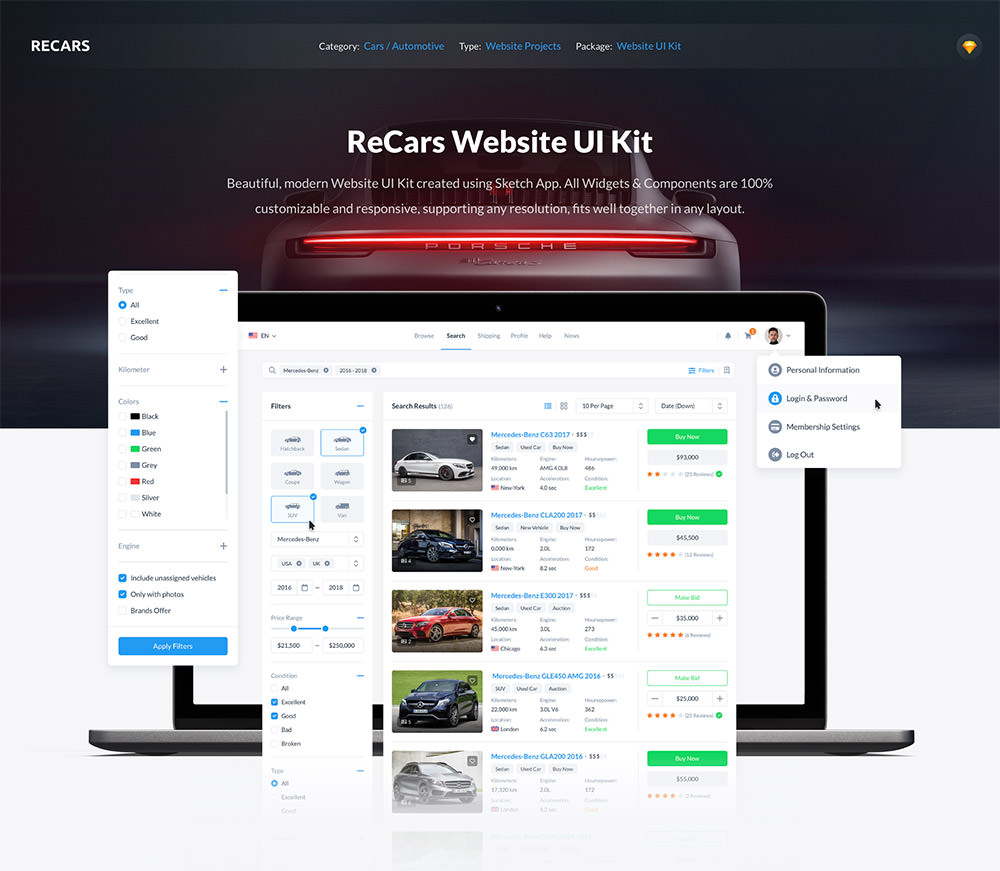 #09 @efir media
#10 @Michael POTEMKIN
#11 @Kirill Kanaev
#12 @Grafitto Studio
#13 @Grant O'Dell
#14 @David Cimorelli
#15 @Md Shahadat Hossen Saymon
#16 @Ekaterina Starchenko
#17 @Vasily Romanov
#18 @Ran Mingwei