Explore Stunning City and Landmark Views in Apple Maps Flyover
Note: This article was first published on: Oct 1, 2012.
Apple's new Maps app for iOS 6 is making headlines in tech news (some good, others not so savory) – but one thing is for sure, it does come with a lot of perks. One of the most amazing new feature from Apple's new Map app is the Flyover Mode, which gives you an interactive, three-dimensional, bird's eye view of the infrastructure and landscapes of major metro cities.
The mode is available on the iPhone 4S and iPad 2 and above, as well as the 5th-generation iPod Touch.
In the meantime, let's take a look at some of the cities captured on Apple's Maps Flyover mode, upclose. If there is but one reason to keep this app on your iOS device, it will be this.
40 Creative Remakes of The World Map
40 Creative Remakes of The World Map
If you don't have the pleasure to be a student in a geography class where the teacher can... Read more
London, England
Apple Headquater in Cupertino, California, United States
Chicago, Illinois, United States
The Colosseum, Rome, Italy
Manhattan, New York, United States
Miami Florida, United States
San Francisco, United States
Hollywood, California, United States
Milan Cathedral, Milan, Italy
Madrid, Spain
Sagrada Familia, Barcelona, Spain
Manchester, England
Seattle, Washington, United States
Sydney, Australia
Barcelona, Spain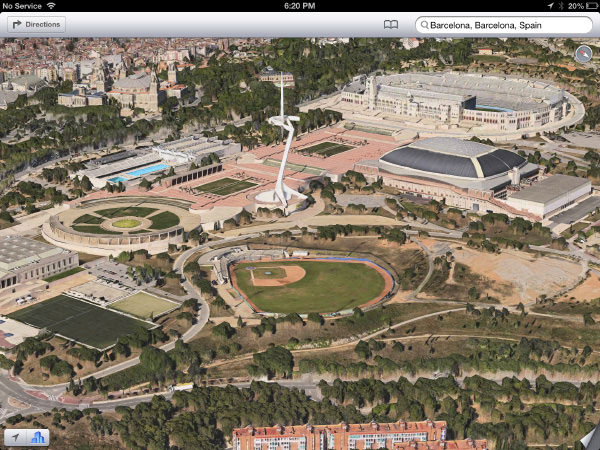 Berlin, Germany
Birmingham, England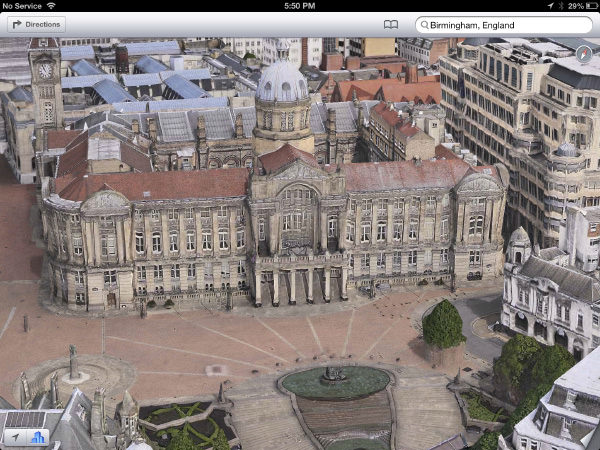 Copenhagen, Denmark
Las Vegas, Nevada, United States
Lyon, France
Melbourne, Australia
Montreal, Canada
Munich, Germany
Philadelphia, United States
Sacramento, California, United States
Toronto, Canada