Top 10 Invoicing & Accounting Tools For Freelancers
Compilation of free invoicing tools and services to handle your billing systems and invoices. Some of them are totally free!
Freelancers usually handle many jobs at the same time, including the grueling task of billing clients. Alternatively, with the help of reliable invoicing and accounting tools, they can achieve a lot in a little time. But with so many accounting tools out there, it gets frustrating to pick the right one.
Hence, we bring this list of the best invoice and accounting tools for freelancers to help them in finance management. So, run through the list and decide which one aligns with your needs the best.
NetSuite Cloud Accounting Software is like a handy online tool that can help freelancers manage their work and finances all in one place. It's made by the company Oracle. Think of it as a digital assistant that helps you keep track of your money, clients, and projects.
For freelancers, the accounting part of NetSuite is especially useful. It can help you handle your income and expenses automatically and in real-time. This means you can easily keep track of what you're earning from your clients and what you're spending on your business. It can also help you manage your taxes and keep track of your assets, like any equipment you've bought for your work. Plus, you can check your financial data at any time, so you always know how you're doing financially. It even has a feature that helps you understand your financial data better, so you can make smart decisions about your freelance business.
Freshbooks is one of the best invoicing services available online. It offers an amazing interface and the ability to add and manage a list of clients. You can also track your expenses in real time, which comes in handy if you work on an hourly rate basis.
With Freshbooks, you can send your client's user id and password so they can access their invoices online. It has a free 30-day trial pack with which you can handle 3 clients at max.
Price:
The paid plans start from $19.95 per month, which offers great additional tools and benefits.
Create Invoice with Freshbooks
With Zoho Books, you can manage your finances and automate workflow so you can focus on your work without worrying about billing and budgets.
The app is so intuitive that anyone, even without any prior experience in managing finances, will find it a breeze. From receivables, payables, and inventory to banking, time tracking, and developing financial reports, Zoho can handle everything. It is also very intuitive and user-friendly.
Price:
Zoho Books is free to start. The Free plan provides access to most of the features you need when it comes to basic invoicing needs. There are also paid plans like the Standard plan which cost $15/month, Professional plan which cost $40/month, and so on. Paid plans allow you to invite more users, and integrate Zoho Books with other apps and more useful features.
Create Invoice with Zoho Books
Zoho Invoice is another invoice-creating service that helps you manage the finances of your freelance business. Its intuitive dashboard with the tabbed interface really provides a great user experience.
It has many invoice templates that make the process of creating personalized invoices even easier. Moreover, Zoho Invoice integrates PayPal and Google Checkout in invoice creation so your clients can have a hassle-free payment experience.
Price:
There's a free version of Zoho Invoice to manage up to 5 invoices/estimates per month with a maximum of 2 users. Paid packages include a basic package of $8 per month to the elite package of $35 per month.
Create Invoice with Zoho Invoice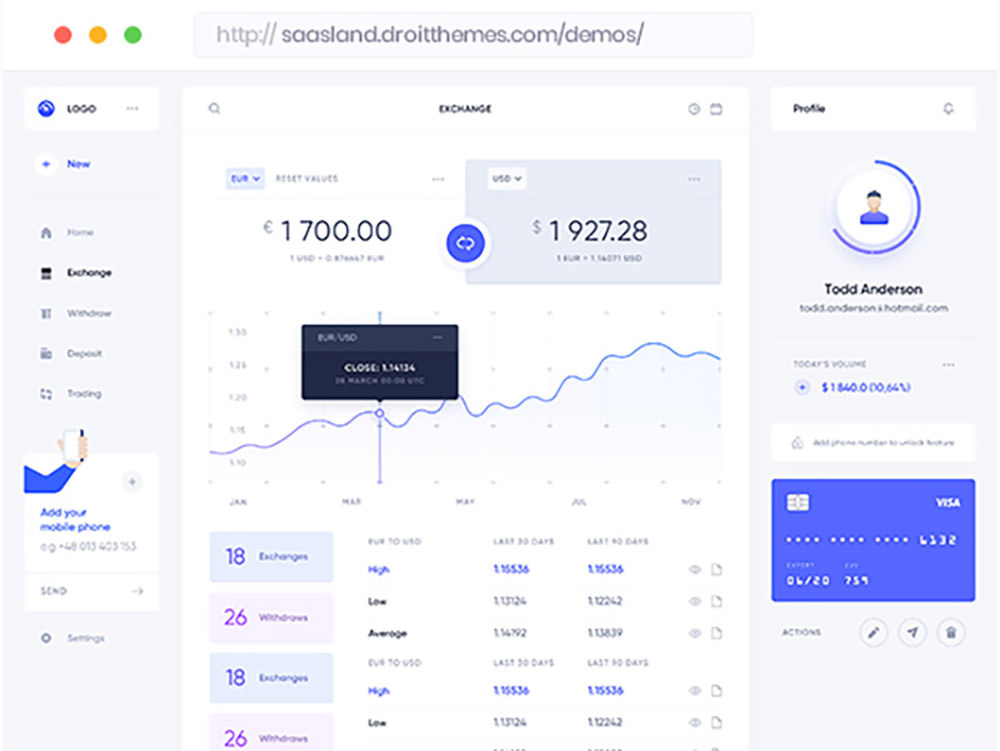 Less Accounting is a minimalistic approach to invoicing. A sleek user interface with no confusing options and menu settings is what Less Accounting is all about.
The dashboard provides insights into everything being done in your invoice account. Additionally, Less Accounting integrates expense tracking functionality. And the best part? They also have an iPhone App!
Price:
With a free 7-day trial, pricing starts from $12 per month.
Create Invoice with LessAccounting
Bill4Time is software for invoicing, time, and billing. From freelance designers to lawyers, accountants, consultants, etc., anyone can use it for professional invoicing.
The best feature of Bill4Time is the free desktop widget that provides free video training lessons. Additionally, the tool also has a free iOS and Android mobile app.
Price:
Bill4Time offers a very limited free account and the premium package starts from $15.99 per month.
More than just an invoice solution, WORKetc is a total business management tool. It's a multi-functional tool that works as a SaaS (software as a Service) tool as well as a CRM tool. As a result, WORKetc solves many issues that freelance designers face with invoice billing systems.
For instance, over time, the resources and billing cycles of freelance designers can increase exponentially. In such situations, WORKetc may offer many advantages to its users.
Price:
Pricing starts from $29.95 per month.
PaySimple is your virtual accounts receivable specialist, as they put themselves. This invoicing tool combines a recurring bill setup and invoice-sending system which also accepts credit cards and ACH/e-checks online.
In addition to that, they also store your data securely and also have the functionality to deposit funds automatically.
Price:
With a free setup, PaySimple will cost you $34.95 per month.
SimplyBill provides a wide array of options when it comes to online invoicing for freelance web designers. With SimplyBill you can also automatically create PDFs of your invoices and can also track payments online.
Price:
Pricing plans include 3 different categories and range from $5 to $25 per month.
Create Invoice with SimplyBill
Rather ordinary, however Due is a full-featured online invoicing service that can save you time and money. Whether you're a freelancer or a small/ medium-sized company owner, Due has useful features for all your invoicing needs.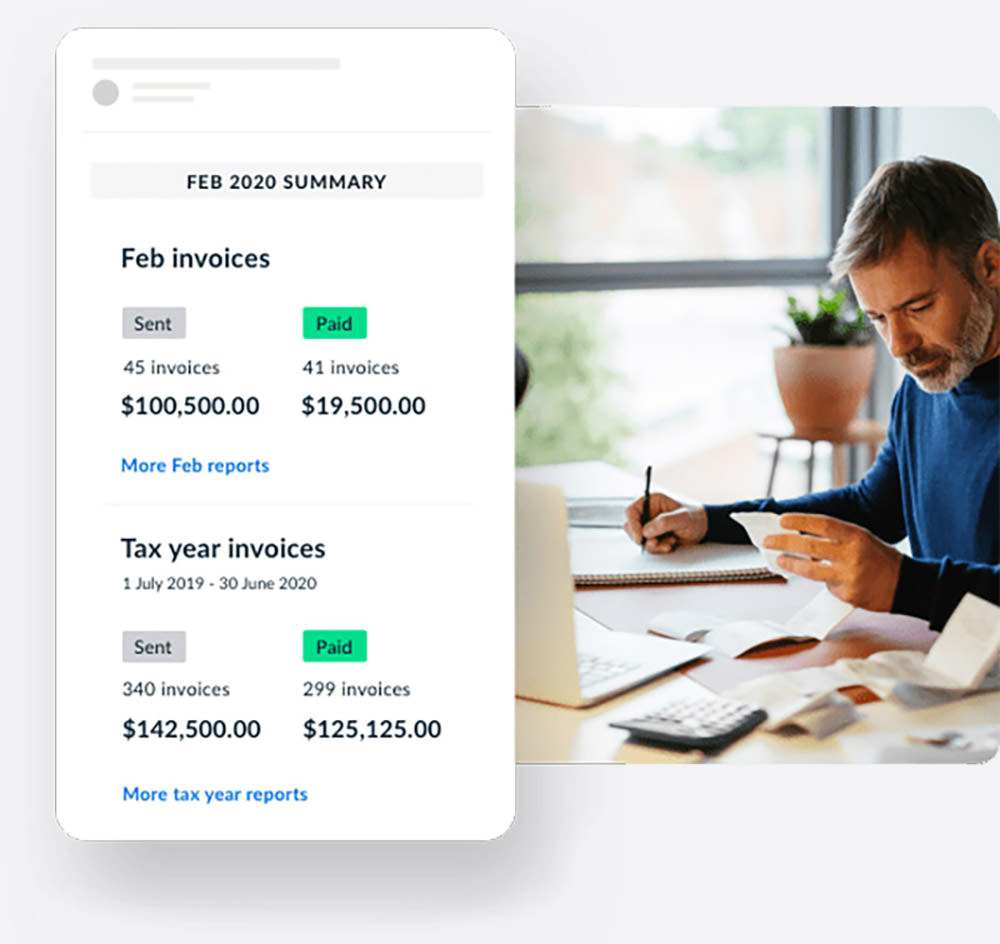 Invoice2go is the fast and easy way to invoice, estimate, bill, collect and report. There are over 300 Templates to choose from. Even better all these templates can be customized to your own needs.
Invoice2go offers you to add your logo, and move fields – you can even create your very own business forms. It has got a windows application plus an iPhone app too. With a free 30 day trial, Invoice2go looks like a decent software to play with.
Create Invoice with Invoice2Go
Blinksale is perfect for anyone who needs to invoice clients for services or products sold. It is ideal for attorneys, accountants, designers, IT professionals, journalists, contractors, and just about anyone who works on an hourly basis.
Price:
Blinksale however does not have any trial or free plans. Its plans start from $6 per month and go up to $99 per month.
Invoicera is a very cool invoice service with many amazing features and integrated services. Multiple currency support, customized invoice templates, sending invoices to multiple contacts, and multiple payment gateway integration are some of its hot features.
Price:
In terms of pricing plans, Invoicera offers a free trial account and the paid plans range from $9.95 per month to $49.95 per month.