70+ Catchy and Creative Slogans
A slogan is an advertising tagline or phrase that advertisers create to verbally expresses the importance and core idea of their product or service. By and large, it's a theme of a campaign that usually has a genuine role in people's lives. It has the ability to loan people's time and attention by putting consumers at the heart of the solution.
Fact is, it is so crucial that companies spend billions on advertisements around the world to develop a marketing campaign just to achieve a successful brand awareness.
Every day we see millions of messages and catchphrase everywhere from print media to online advertisements. Though, there are some slogans that we know by heart but a many of them have come and gone that we hardly ever noticed.
What is it about an advertising slogan that catapults it into fame? Aside from having outstanding brand recall, they have a positive "X" factor that makes us look twice, think thrice and delight the imagination of their target markets and characterize their products in original ways.
According to the book "Creative Advertising" by Charles Whittier: "A slogan should be a statement of such merit about a product or service that is worthy of continuous repetitive advertising; is worthwhile for the public to remember; and is phrased in such a way that the public is likely to remember it."
Guidelines to creating great slogans:
Identification. A good slogan must stay consistent with the brand name either obviously stated or strongly implied. It's better to include the name of your business to it.
Memorable. Some of the best taglines or slogans are still being used today, even though they were launched several years ago.
Beneficial. Reveal your purpose and benefits of the product by conveying the message in consumer language. Turn bad into good. Suggest the risk of not using the product. Create a positive feeling for the consumers.
Differentiation. In an overcrowded market, companies on the same industry need to set themselves apart thru their creative and original tagline or slogan.
Keep it simple. Use proven words and short keywords. One word is usually not enough.
65 examples of great slogans:
Imax
Volkswagon
Blogger
Mac Pro
Harley Davidson
Calvin Klein
Google
Survivor TV Series
Canon
Johnnie Walker
Matchbox
Reebok
3M
United Negro College Fund
Marks & Spencer
Federal Express
Nikon
Red Cross
Playstation
Porsche
Disneyland
Fortune Magazine
Holiday Inn
Ajax
Adidas
Haagen-Dazs
Yellow Pages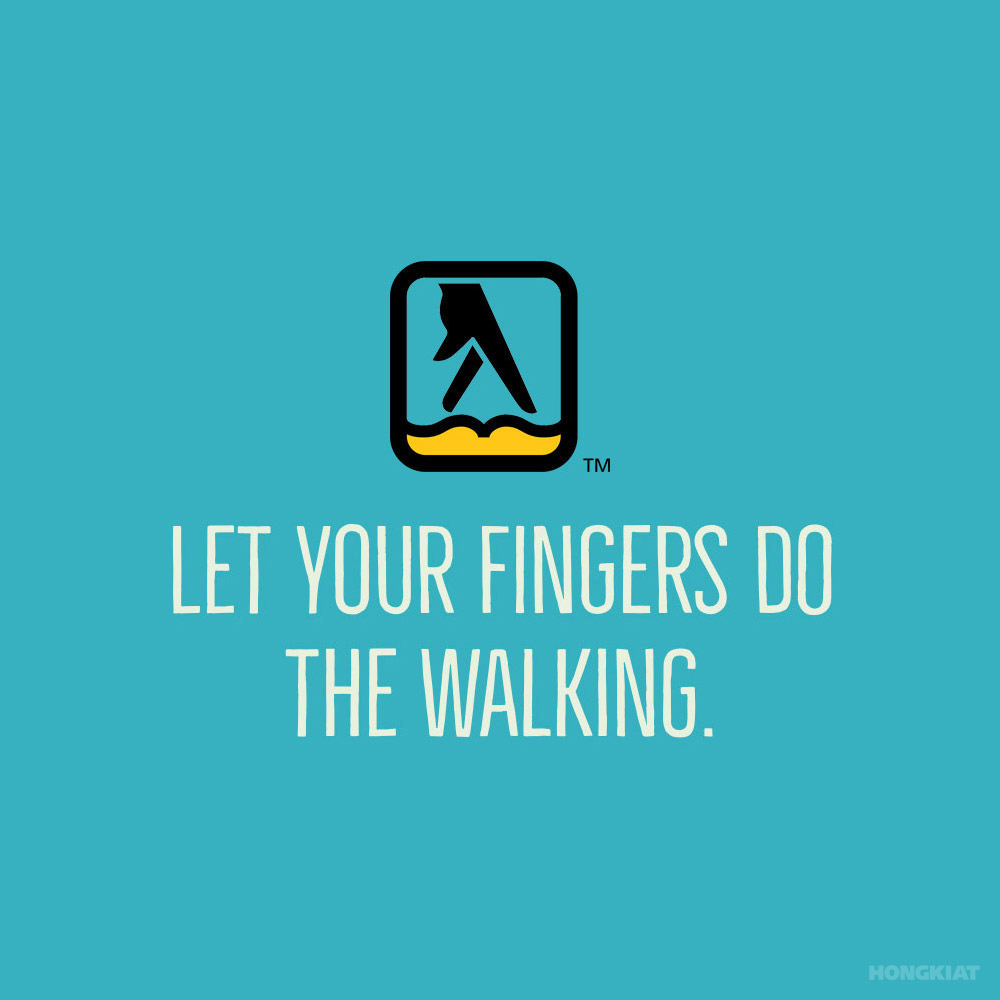 IBM
Abbey National
Kodak
McDonalds
Hallmark
De Beers
Levi's
Nike
Nokia
Tag Heuer
Sony
News Statesman
Subway
Electronic Arts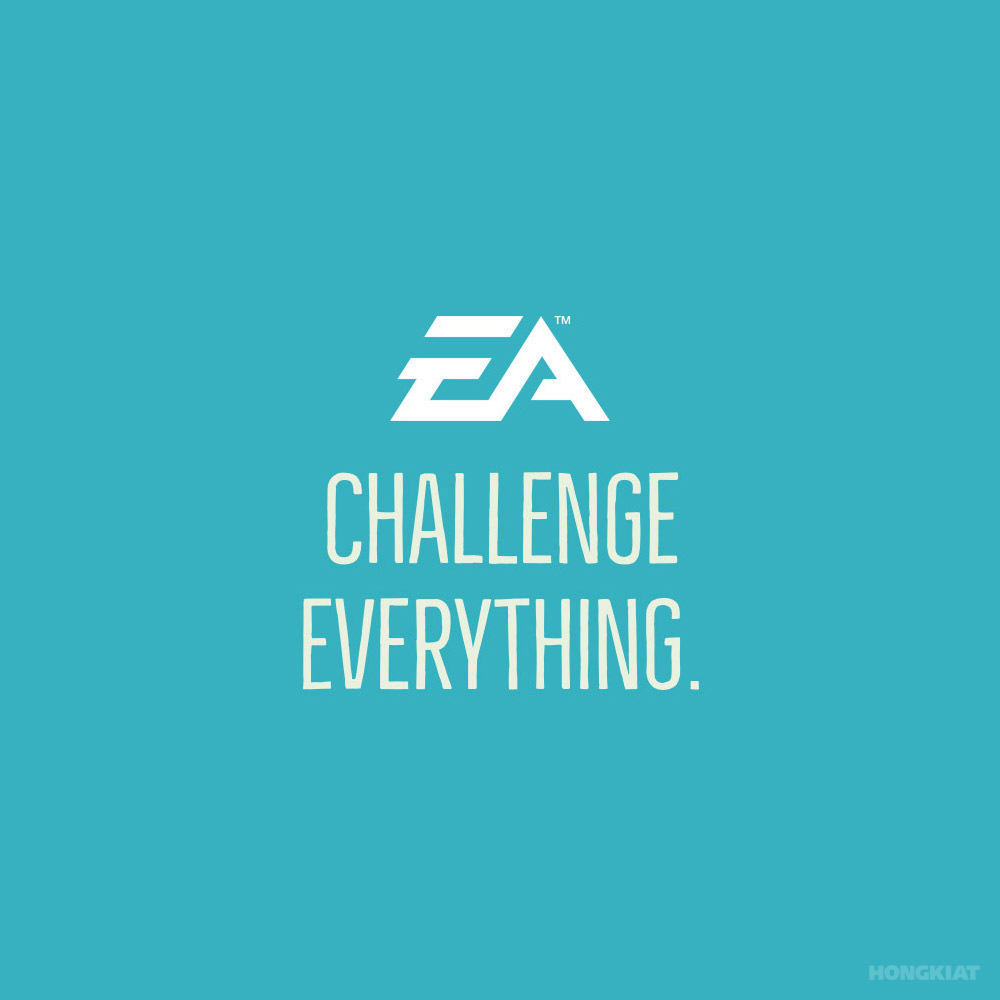 Olympus
Vodafone
Maxwell House
Clairol
Aston Martin
Burger King
Visa
Coca-Cola
M&M
Jaguar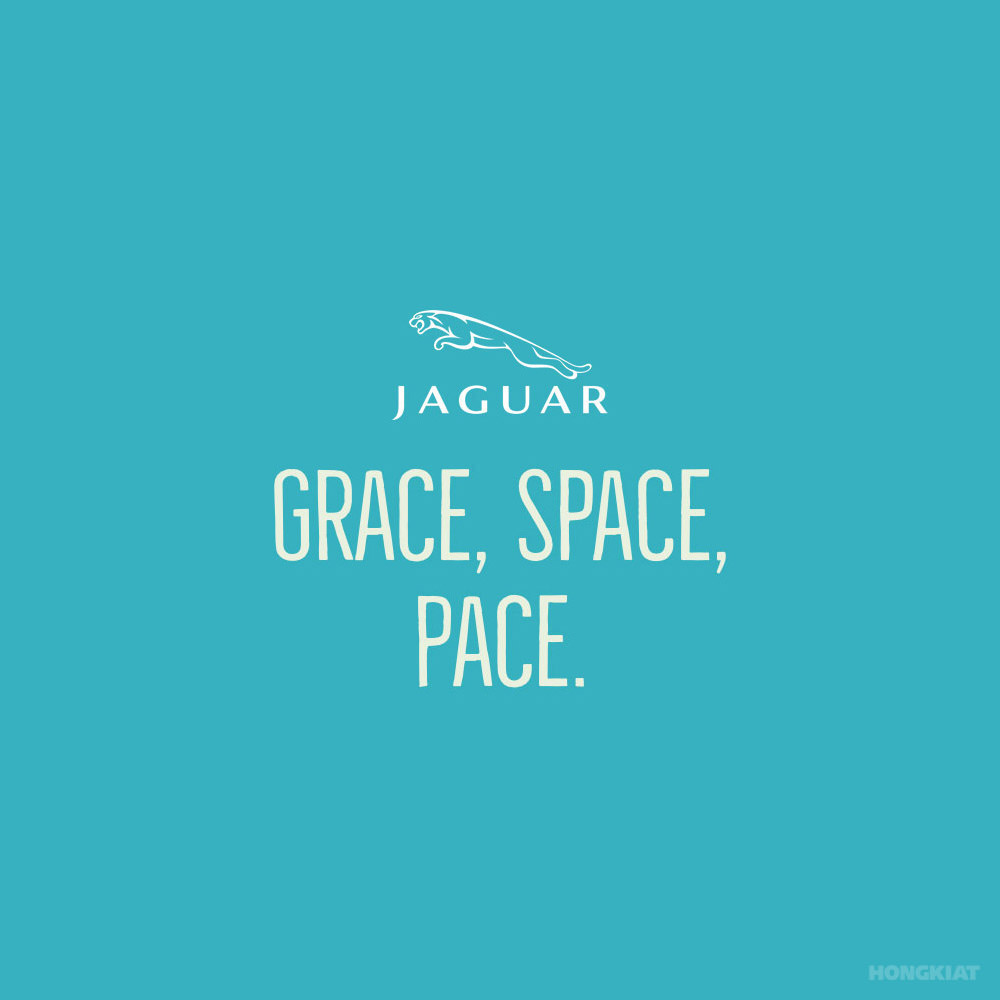 AT&T
Kentucky Fried Chicken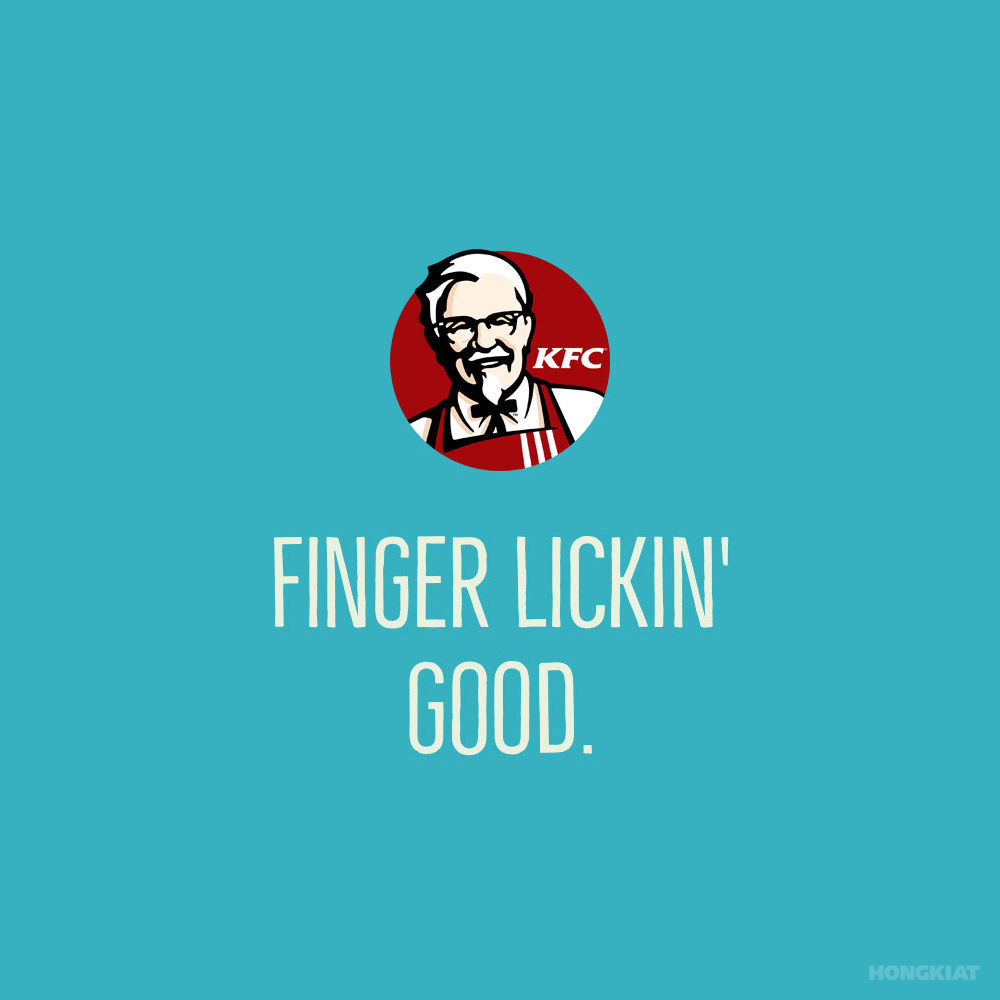 L'Oreal
United Airlines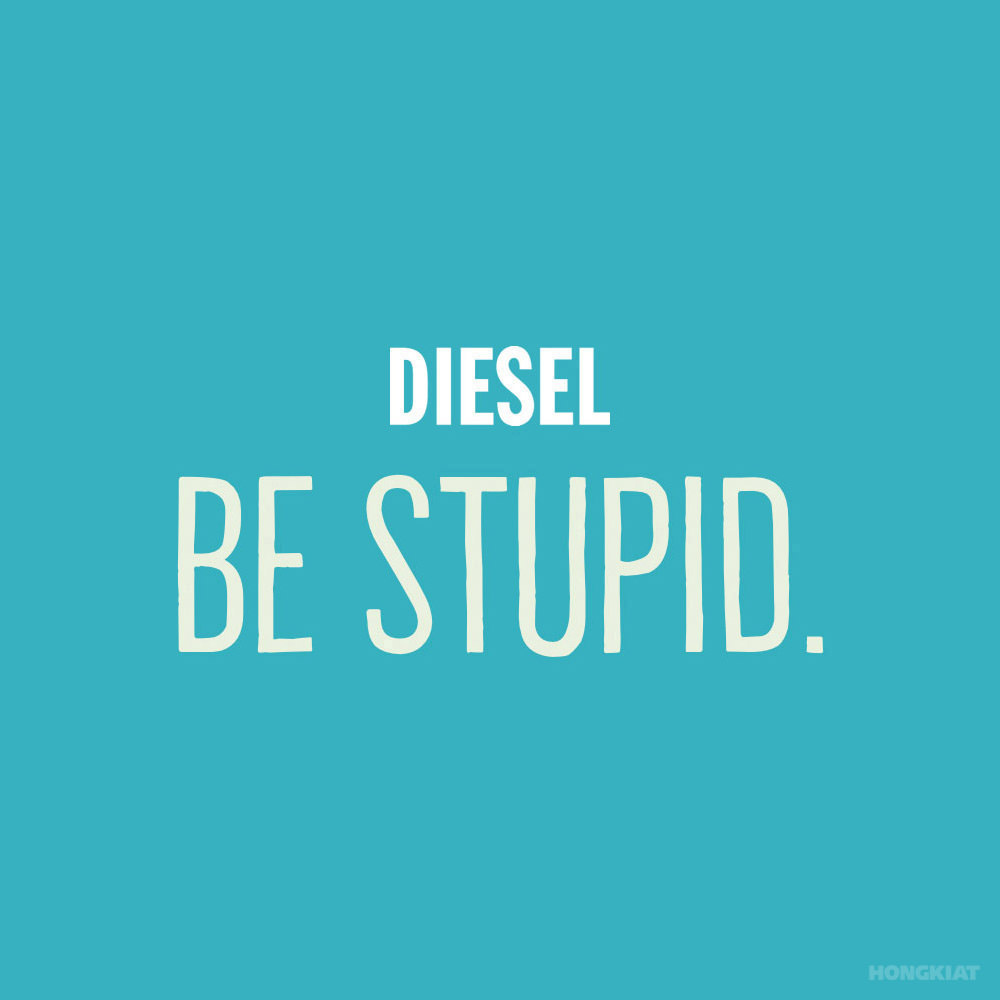 Diesel Jeans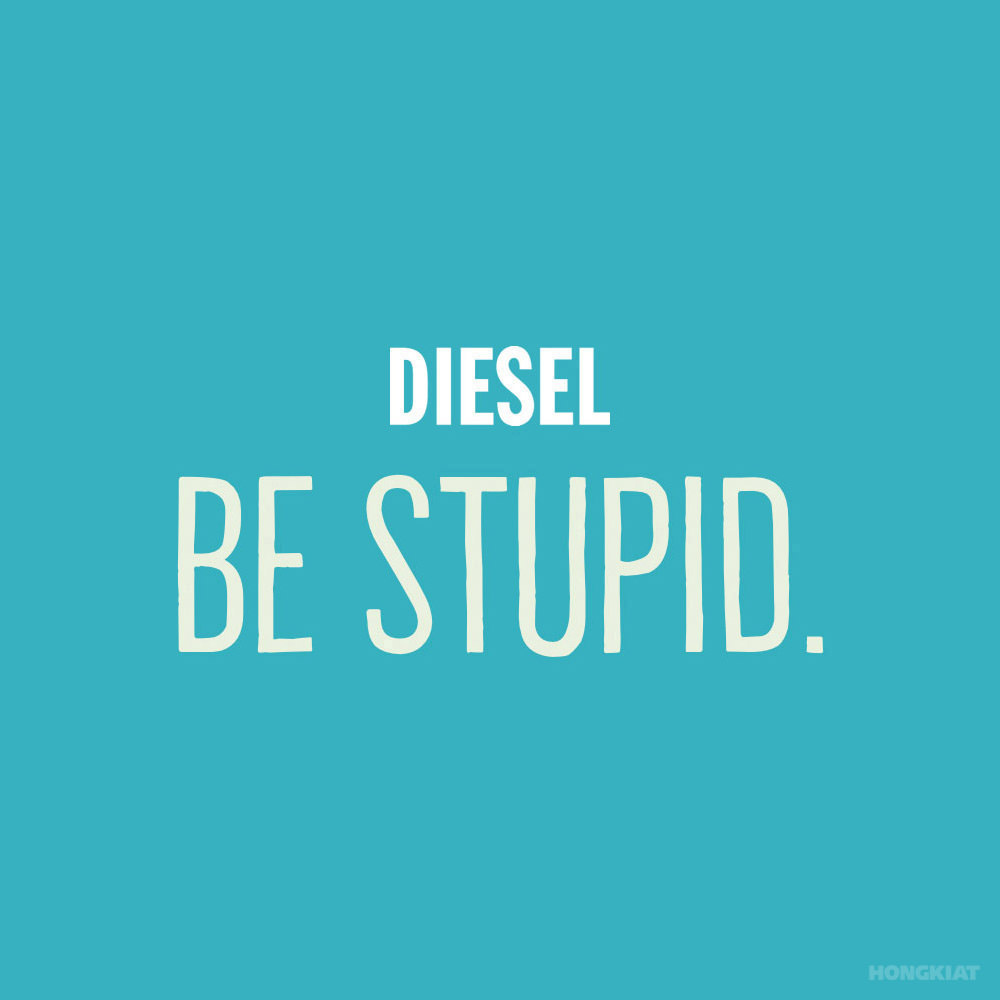 Metropolitan Life
Nintendo 64
Dixon
Ebay
General Electric
Du Pont
The National Lottery
Energizer
Slogans of Top Advertising Agencies
J Walter Thompson (JWT)
"Time is the new currency"
JWT is one of the largest advertising agencies in the United States and the fourth-biggest in the world. It is one of the key companies of Sir Martin Sorrell's WPP Group and is headquartered in New York. (wiki) Top clients: Ford, HSBC, Unilever, Nestlè, Vodafone. (visit website)
DDB
"Co-creation"
DDB is a part of Omnicom Group Inc the advertising holding company with the highest revenue in the world, at US$12.69 billion, according to Advertising Age's agency rankings of April 2008 founded in Manhattan. (wiki) Top clients: Volkswagen, Capital One, Epson, Exxon Mobil, Harvey Nichols.
Leo Burnett
"Creating ideas and building brands that truly matter to people"
A part of the French group Publicis. Its clients include McDonald's, Coca-Cola, Walt Disney, Marlboro, Maytag, Kellogg's, Tampax, Nintendo, Philips, Samsung, Visa, Wrigley's, Hallmark, Allstate Insurance, Procter & Gamble and others. It has 97 offices in 84 countries. (wiki) (visit website)
M&CSAATCHI
"Brutal simplicity of thought"
An international advertising agency network formed in January 1995 by the brothers Maurice Saatchi and Charles Saatchi after they were ousted from the advertising agency group Saatchi & Saatchi which they had founded in 1970. (wiki) Top clients: Heinz, Porsche, GlaxoSmithKline, Halfords, RBS Group. (visit website)
Saatchi & Saatchi
"Nothing is impossible"
Global advertising agency network with 140 offices in 80 countries and over 6,500 staff. It was founded in London in 1970 but now headquartered in New York. (wiki) Top clients: The Labour party, T-Mobile, Sony Ericsson, Carlsberg, Visa.
Bartle Bogle Hegarty (BBH)
"When the world zigs, zag"
British advertising agency, responsible for some notable advertising campaigns of the last 30 years. The company was founded by John Bartle, Nigel Bogle & Sir John Hegarty in 1982. (wiki) Top clients: Audi, Levi's, British Airways, Lynx, Vodafone. (visit website)
TBWA
"The disruption agency"
International advertising agency whose headquarters are in Midtown Manhattan, New York City, United States. The company's name is formed by the initial of each of it's four founders. (wiki) Top clients: PlayStation, Apple, Nissan, Galaxy, Müller. (visit website)
Ogilvy Group
"To be most valued by those who most value brands"
International advertising, marketing and public relations agency based in Manhattan and owned by the WPP Group. The company operates 497 offices in 125 countries with approximately 16,000 employees. (wiki) Top clients: Ford, American Express, IBM, Barclays, BT. (visit website)
RKCR/Y&R
"Brand energy"
Top clients: Marks and Spencer, Lloyds TSB, Bacardi, Land Rover, Oxfam. (visit website)
Wieden + Kennedy
"Creating strong, provocative relationships between good companies and their customers"
Independently owned American advertising agency best known for its work for Nike, Honda, Coca-cola and Starbucks. Founded by Dan Wieden and David Kennedy on April 1, 1982, in Portland, Oregon, it is one of the largest independently-owned advertising agencies in the world. (wiki) (visit website)
Euro RSCG London
"Contagious ideas"
London-based integrated advertising agency. It is part of the Euro RSCG Worldwide network which has 233 offices located in 75 countries throughout Europe, North America, Latin America, Asia Pacific and the Middle East. (wiki) Top clients: The Conservative Party, Citroë*, Evian, Yakult, Peugeot.
WCRS (Aegis Group)
"A brand's best friend"
Aegis's services include market insight and communications strategy, through digital creative execution and website design and build, to media planning and buying, brand tracking and marketing analytics. Top clients: BMW, Sky, Abbey, Weetabix, 118 118. (visit website)
Read Also:  20 Clever & Creative Bus Ads That Make You Look Twice