50+ Cool Laptop Sleeves and Bags You Can (Actually) Buy
Whether you are a designer, a web developer just somebody who owns a laptop, you deserved to have that unique personality whenever you carry your laptop with you. When you purchase a laptop, you'll usually be given a default laptop sleeve (or bag) but that also means that whoever bought the exact same model will have the same bag.
There are a lot of really nice sleek and cool laptop sleeves and bag out there, and chances are one must be perfect for your machine. If you want to be slightly different from the rest of the crowd, we want to show you some laptop sleeves and bag we thought really nice and purchasable. Here's 50+ Cool Laptop Sleeves and Bags You Can Buy. Full list after jump.
Note: The price stated here are taken from stores we cross-referenced and it might varies from store to store.
My Documents Laptop Sleeve | $29.99It's rare to have a laptop inside My Document.
Kailo Chic | $29.997 laptop sleeves to add flair to your business wardrobe.
Inter-departmental Mail Italian Leather Laptop Sleeve | $80.00Just don't send it away like your usual mail.
Built NY 15-inch Laptop Sleeve | $14.99Felling retro, anyone?
AppleSac The Original | $29.99This stylish and functional sleeve is made from burlap and 100% polyester sherpa fleece. Click here to see more.
Proporta Protective Laptop Sleeve | $19.95The Protective Laptop Sleeve 13″ provides essential protection against scratches and impact damage, whilst storing your laptop safely away when not in use.
AppleSac Red Delicious | $29.99The Red Delicious is lined with thick brown 100% polyester sherpa fleece that will soundly protect your MacBook.
Bumper Laptop Sleeve | $29.99Designed to take the hits for your laptop whether you're traversing the urban jungle or doing battle on the road.
Cargo Laptop Sleeves | $40.00 – $50.00Available in 3 different colors and sizes. It's not only a laptop sleeve, it holds your other accessories like mouse, external HD and flash drives too.
Belkin Quilted Carrying Case | $29.99Come in blue, black and pink color.
AirMail | $34.00Perfect for Macbook Air.
ACME x Paul Smith Laptop Bag | $139.99Laptop Sleeve Bag in Stripe print by Acme Made in collaboration with Paul Smith.
Reversible Anti-Shock Sleeve Case | $12.95Reversible Purple and Black colored stylish laptop sleeve. Excellent for any occasion, whether you are at working, in school or traveling.
Denim Black Laptop Sleeve | $39.90Inside each sleeve is a soft nylon loop that allows keyrings, carabineers and lanyards to be attached.
Sumo Camo Mini Laptop Sleeve | $17.99Design to fit the 10 inchers.
Vyper M3 | $49.95Vyper M3 is a compact and durable sleeve with a slick, rugged exterior and a non-scratch interior designed to protect your laptop against scratches and excessive wear.
Posh Leopard | $24,99With its golden inner lining this one is a symbol for the extraordinary and elegant.
Cassette Tape Tote Bag | $11.99Isn't exactly meant for laptop, but it would be cool to carry around.
Snupped | $35 – $50Offers more than 20 attractive and colorful laptop sleeves. You can even build your own custom laptop sleeves!
Juicy Couture 'Strawberry Fields' Laptop Sleeve | $N/AFor those who love Juicy Couture, this is a must have.
Fabrix Laptop Sleeves | $35.00 – $50.00Our fav on the store is black angus, but there's another 11 more. Available in different sizes.
Red Maloo laptop Sleeve | $130.00Utmost unique laptop sleeve. Comes in 4 different colors.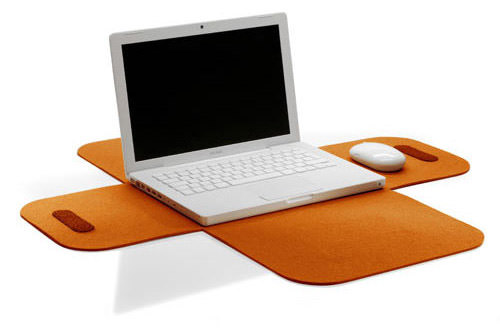 Casauri Laptop Brief | $49.90Funky design laptop case. Fits up to a 15 incher.
Easy Laptop Sleeve | $59.00Simple hard graft design at it's core – premium asphalt dyed 100% wool felt perfectly harmonizes the cognac leather tab and the feature red/white ribbon.
2UNFOLD Multi-use Leather Laptop Bag | $349.00This bag is something of a sartorial transformer, the 2UNFOLD offers eight different ways for you to sport it: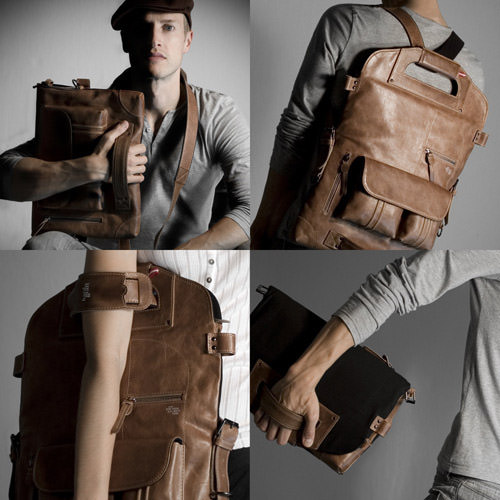 Foof Macbook Sleeves | $25Foof has great range of beautiful laptop sleeves, and here are two we really like.
Onyx Houndstooth | $49.00Customizable to fit your laptop size.
Robot Laptop Sleeve | $40.00Made of high quality vinyl and padded with 1/2 fabric backed foam.
9-5 Laptop Sleeve | $40.00A laptop sleeve that you can bring with you to corporate America.
MacTruck | $249.95Professional-grade, work-in enclosure – a whole new way to use and protect your notebook computer.
Laptop Backpack | $80.00The Laptop Backpack has your back'"and will keep your computer safe and secure.
InCase Slim Sleeve | $34.95Incase offers range of laptop sleeves and other product in various of colors, and what we showed you here is just one color of a particular sleeve.
More Gift Ideas
Shopping mode on? Here are more ideas for gifts and present for you:
More Gift Ideas
Shopping mode on? Here are more ideas for gifts and present for you: