15 Beautiful Web Designs That Emphasize Green
One of the most interesting things about the design community is that our design is often influenced by the trends and talk about. The best example is perhaps the Web 2.0 look and feel that stormed the Internet about a year ago.
Over the past few years, the awareness of global warming and the greenhouse effects have gradually increased. This greatly inspired many designers and created some of the most beautiful web designs based on the green by mixing up some nature elements (leaves, soil, trees, sky, etc.). Here's a showcase of 18 Great Web Designs That Emphasize Green.
1. 3000k
3000k is a company that provides services like web design, consultation, branding, marketing, etc. And we think they've certainly shown their passion for a greener world with some nice green-related images on every page you click.
2. Borneo Tropical Rainforest Foundation
And as the title speaks, BTRF is an organization that makes sure our tropical rainforest stays green.
3. BramNicholson
Bram Nicholson commenced in the turf industry in 1996 and specialized in providing independent advice and a laying service for all your turfing requirements.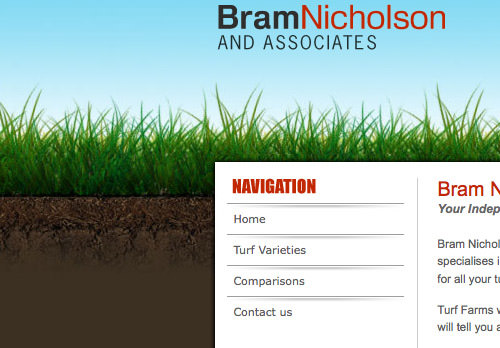 4. Go Glamping
World's first website dedicated to promoting luxury camping holidays.
5. Green Ideas
With the tagline "Help save planet earth", Green Idea is a multiuser blog that pushes the realization of green among its community.
6. Organic Food Ireland
Irish-owned Independent purveyor of more than 1,700 fine organic food and wine; all certified organic and handpicked to the highest standard.
7. Outdoor Italia
Corporate site for Outdoor, a brand that provides tracking equipment like clothing, and accessories for outdoor than for hiking, camping, guidance and much more.
8. RedBrick Health
New kind of health company that provides a unique, smart, and fair solution to the challenge of rising health care costs.
9. Slim Kiwi
Creative and design company.
10. Mac Subversion Client
Nothing to do with promoting global green, but definitely a great app no developer should live without.
11. Weberica
Web design company.
12. Dropbags
13. WWF Brazil
14. XHTML IT
A website that provides design to HTML service.
15. ModStudio
15. The Really Wild Travel Company
Deliver tailor-made adventure travel services for charities, companies, teams, and clubs from around the world.