Leopard Quicklook Plugins For More File Formats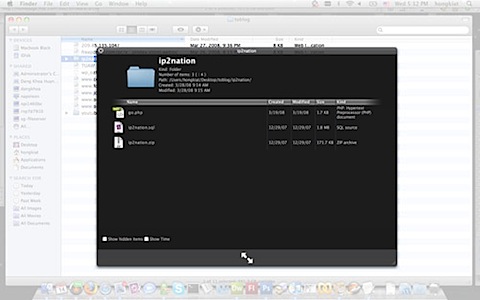 [Mac only] Mac OS X Leopard comes with a Quicklook tool. Basically, if you hit 'space-bar' once, it gives you a quick look at the content (whether it's a text or image) before you decide to launch it. It's really something cool and thoughtful, but not great enough. The limitation – not all file formats are supported, and you can't do quicklook on a folder.
Here's some hacks/plugins I stumbled across recently, by installing it, you can quicklook into folders, zip files and few other file formats that greatly enrich the experience of file browsing.
Quicklook on Folders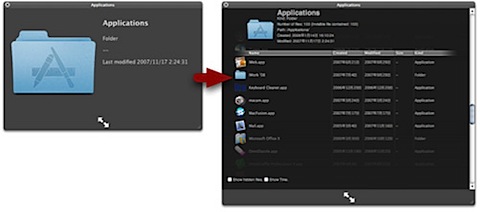 The image above describe best what I'm trying to explain here. On the left is what you get on a normal Quicklook, as for the one of the right, it gives you a more informative and in depth look into the files within a folder.
Like it? Click here to download the necessary files, we'll proceed to installation steps soon.
Quicklook on other file formats
You can also make quicklook works on these following file formats:
Installation
Upon download, place the .qlgenerator file inside /Library/QuickLook/ and relaunch Finder. Quicklook should now give you a brand new perspective of your files.
If you noticed that the new quicklook did not work after a Finder relaunch, try relaunching the Finder again.
This post is published by a Hongkiat.com staff (editors, interns, sometimes Hongkiat Lim himself) or a guest contributor.