15 Young and Talented Designers
We have a lot of stereotypes in our society. One of them is that you must finish education, get a diploma and only then start working. But the reality is different and I'll show you why. Young people are creative and full of energy and they are always looking for ways to express themselves. I think that one of the best field to do it is art and design.
Nowadays you don't need to finish college or university to get a name in the design community. A key to success in this field is passion, dedication and time. In this post I would like to present you 15 young design talents who proved that impossible is nothing and the age is not the limit. All of the listed creatives are under 23 years of age.
Here they are: 15 young and talented designers from all over the world. Who knows, maybe these young designers will set the new design trends soon.
Paul Flavius Nechita
Paul Flavius Nechita is a 22 years old visual artist and designer from Romania. He got into art field and found it interesting 10 years ago and never left it.
Now, he is visual and interface designer for the last 3 years. Paul's work is very detailed and colorful, he is not afraid of trying new techniques and setting trends.
He is also helping design community by writing Photoshop tutorials for Psdtuts+.
Showcase:
Mehdi El Hanafi
Mehdi El Hanafi is 21 years old author, blogger, programmer, graphic and web designer from Morocco. He's the founder of Twen Studio.
On his website you will find his graphic and artistic work as well as written tutorials in different fields. Mehdi has been working for the past years to improve his skills in the subject area of graphic design, illustrations and 3D.
Mehdi believes that design is the most powerful art in the world.
Showcase:
Tyler Galpin
Tyler Galpin is a web designer, thinker, and entrepreneur running a sought-after design studio called Galpin Industries in Toronto.
He works with international clients to deliver pixel-perfect design solutions. Some of the selected clients include Wishbone, Woothemes, MetaLab, 45royale, Topguest, among many others.
Tyler also is a co-founder of Lost Type Co-op, pay-what-you-like font foundry.
Showcase:
Adrian Kenny
Adrian Kenny is an enthusiastic and passionate 19-year-old graphic designer with a love for beautiful icons and interfaces.
He loves all types of design, from print illustration to glyphs. He is also interested in digital art and visual-interfaces. Adrian is intended to soon study business and graphic design at the university level.
Showcase:
Callum Chapman
Self-taught Web/Mobile UI Designer, blogger, tutorial writer, 50% Brit 50% Aussie. He has been working with clients such as Envato, The Geek Store, CRMFrota, Crowdsource, Scalar, SnoozeFail, BeerBuddy.
Recently moved from London to Melbourne to work for MUD Inc. Founder of Circlebox Creative, an individual mobile & web interface studio.
Showcase: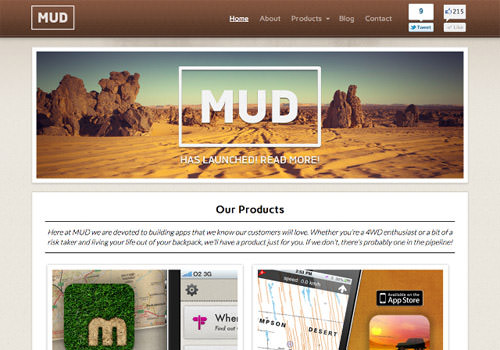 Ionut Ciursa
Ionut Ciursa is a freelance web user interface designer and tutorial writer.
In the past couple of years he has been working as a freelancer for clients from all over the world. Ionut wrote tutorials for some of the most popular design blogs such as Six Revisions, Design Instruct, Psdtuts+ and Tutorial9.
Currently living in Coventry, UK and studying Creative Computing at the Coventry University.
Showcase:
Janna Hagan
Janna Hagan is web designer and front-end developer from Edmonton, Alberta.
She has been working with lots of companies including Award Limousine Services, Sage Sustainable Living, MPA Engineering Ltd and much more.
She is currently attending web design & development and business in Durham College in Oshawa, Ontario. In her spare time she likes to blog, tweet and dribbble.
Showcase:
Diego Caiazza
Diego is a 19 years old icon and web designer who lives in Naples, Italy.
He discovered his passion for graphics in 2007, and 2 years later he understood that graphic design could be more than a hobby. He is currently working as an icon designer and editor at WeGraphics.net.
Showcase:
Bram Vanhaeren
Bram is 21 years old and studies cross media design, after 2 years freelancing together with his brother.
He's been developing his style since his first pen tool experiments in Illustrator about 5 years ago. Bram's style ranges from simple illustrations and typography to mixed media artwork.
Showcase:
Piotr Tarka
Peter Tarka is a young graphic designer and illustrator from Wroclaw in Poland. For being in graphic design since 2008, Peter sure knows how to deliver a strong creative typographic works.
t's really impressive and you will be inspired by this versatility with the different composition of typography and colors.
Showcase:
Thomas Ricciardiello
Graphic designer and muso from Sydney, Australia. A little obsessed with music, interior design, architecture, guitars and Pixar films.
Thomas designs all sorts of things starting from icon design and finishing with user interface designs. Stands out with detailed and unique design style in his work.
Showcase:
Irmantas Genotas
Talented Lithuanian designer currently located in Drammen, Norway. Stands out with amazing illustrations and extremely lively 3D artworks. Easily combines 3D models with Photoshop and achieves brilliant results.
Works with 3D, branding, illustrations and print design. Irmantas also likes photography, painting and skateboarding.
Showcase:
Rokas Mezetis
Rokas Mezetis is 19 years old graphic/web designer from Lithuania working under creative identity of Romen.
He just moved from home town Klaipeda to the capital city of Vilnius to pursue a degree in Multimedia and computer design. Rokas has been working with Adobe Photoshop for more than 5 years and achieved very unique style which is highly visible in his digital illustrations.
He has been featured on numerous of websites and magazines including Advanced Photoshop, WallpaperArt and Abduzeedo.
Showcase:
Ivo Mynttinen
User interface designer who loves clean and sharp interfaces currently located in the south of Germany in Stuttgart. He has been doing design work for around 4 years.
Ivo started to design things when he first got his fingers on Macromedia Fireworks 8 when he was 15 years old. Ivo has never received any formal design training, but he considers himself to be exceptionally good at what he does right now.
Ivo believes that great graphics in combination with a great user experience can make nearly every app or website a huge success.
Showcase: