Wired UI – The Best Free Bootstrap 4 UI Kit
With the rising popularity of Bootstrap 4, it's no surprise that developers are jumping over each other to publish their own plugins & add-ons.
The current version of Bootstrap has tons of resources, including many free themes and free plugins. Will BS4 see the same surge of third-party resources?
So far, things look good with freebies like the Wired UI Kit.
Read Also: Create Google-Styled Bootstrap Layouts with Bootplus Framework
This free UI kit is published under a Creative Commons license and is free to adapt or rework to your liking. It runs with a simple design on top of Bootstrap but offers a couple different styles such as a dark theme>.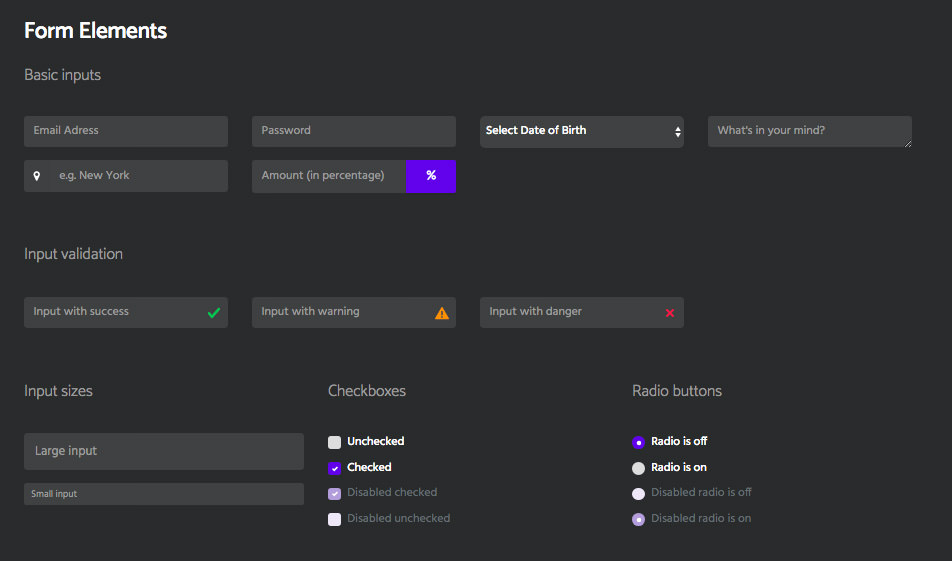 And, if you look into the Previews page you'll find a live sample of all the elements with a landing page.
All the code is fully compliant with the new BS4 codebase and the UI kit is, naturally, also responsive. The Wired UI developers are working on a pro version which should include extra plugins & sample pages, but the free version is more than enough to get started with Bootstrap 4.
This UI kit redesigns almost everything from the ground-up, with a bright colorful styling to all page elements. And, this kit leaves no stone unturned, since it customizes all the components such as dropdowns, carousels, popovers, and tabbed widgets.
One thing I don't like about Wired is the lack of clear documentation. This may come in the future but I couldn't find any page that clearly outlines all the classes & element styles (besides the demo).
Also, you do need to sign up for an account on Wired Dots to download the free kit. This seems counterintuitive and I really hope the developers will release Wired for free on GitHub, too.
But, considering the distinct lack of BS4 UI kits this is one of the best options available.
If you're planning to work with Bootstrap 4 and want a starting template beyond the basic styles try Wired UI. It's totally free for personal or commercial use and it's bound to stay that way for every new BS4 update.
Read Also: 10 Lightweight Alternatives To Bootstrap & Foundation