How to enable "Undo Send" feature in Microsoft Outlook
If you're a Gmail user, chances are that you've heard of "Undo Send" feature. This feature makes your mail to sit in the Outbox for a predetermined amount of time before being sent out, giving you a grace period where you're able to modify or retract it.
Read Also:  80 Useful Keyboard Shortcuts for Microsoft Outlook
Microsoft's Outlook client has such a feature as well, although it is buried beneath a bunch of menus. If you're interested in activating this feature, here's what you can do:
Step 1
Open up your Outlook client, click on File, then select Manage Rules & Alerts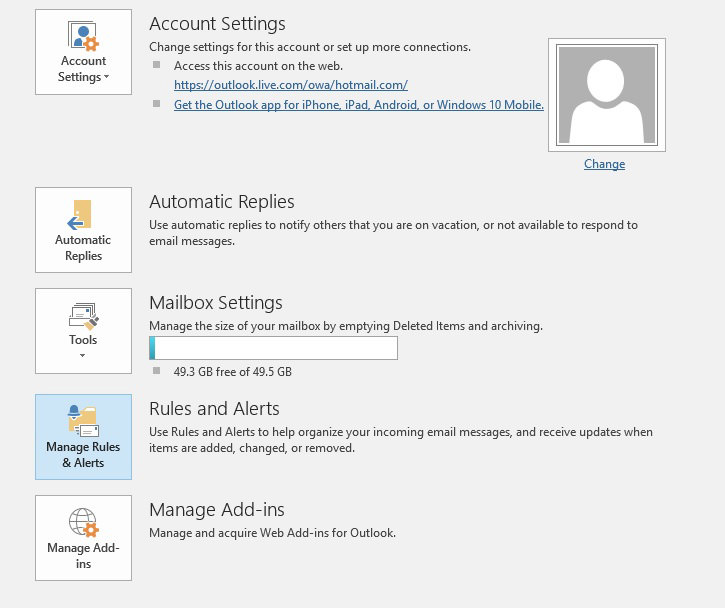 Step 2
In the Rules and Alerts window, click on New Rule and choose the "Apply rule on messages I send" located at the bottom of the list.
Step 3
Clicking on "Next" will bring you to the conditions page. If you have no particular conditions you would like to add onto the initial rule, click "Next" again.
On the Actions page, check the "defer delivery by a number of minutes" box. Clicking on the blue-tinted text will open a dialog box that allows you to enter your preferred amount of time.
Step 4
Once you've decided the time frame, clicking on "Next" will bring you to the exceptions page. If you have no exceptions to add, click "Next".
This will open up the "Finish Rule Setup" page where you can name your newly created rule. Click the "Finish" button to enable it.
One thing to note about "Undo Send" for the Outlook Client is that it is only available in Outlook for Windows 2016, 2013, and 2010. Those of you who are using an older version of Outlook, you will not have access to this function and for now, Outlook's Mac client does not have this feature as well.
Source: PCMag
Read Also:  25 Open-source Email Template Websites