20 Text Editing Tools to Improve Writing For Writers
Today is not the world of Hemmingway or Dickens when your writing tools consisted of just a journal and a typewriter. This is the world of apps and software that can help writers in producing powerful and engaging writing.
However, among thousands of apps, tools, and software, we've listed down some of the best and most feature-rich ones. From grammar-checkers and style editors to note-taking apps, and AI-powered tools, the post has a lot to offer. You can read about each tool in detail and see which one you'd like to pick.
Grammarly has already gained much popularity among editing tools because of being multi-purpose and easy-to-use. It allows you to improve and polish your writing in terms of grammar, spelling, writing style, and much more.
You can also customize the tool by adding your personal dictionary so these words won't be flagged as being misspelled. It also offers a whole gamut of languages (and English dialect) that you can select in your account settings as your primary language.
Grammarly is a cross-platform app that can be downloaded as a desktop app (for Mac and Windows), browser extension, mobile app, and mobile keyboard. Though most of the basic features can be used for free the premium version offers many advanced options.
ProWritingAid is a versatile tool that combines grammar-checking, style editor, and writing mentoring features into one tool. It gives you an in-depth report on your writing style and grammatical weaknesses, so you can strengthen your writing.
You can check your writing against elements like grammar, spelling, style, readability, passive voice overuse, sentence variety, emotion tells, unusual dialogue tags, etc. It also guides you with some easy steps to improve your writing.
In addition to that, ProWritingAid offers a whole bunch of resources like articles, suggestions, videos, and quizzes. Also, it doesn't matter what kind of writer you are, the tool can help you improve the style and strength of your writing.
Rightfully named after one of the greatest writers of all times, the Hemingway app guides you through your writing process, making it bold and clear.
The app offers real-time tips and suggestions in your writing like highlighting lengthy and complex sentences, alternative phrases, weakening phrases, passive voice-overuse, and format issues.
You can either write directly in the Hemingway editor or write on some other tool and paste it into the editor for writing suggestions. There's also a desktop app so a good writing tool should always be at your disposal.
WordCounter is basically a tool for counting the words and characters that you've written. However, it also has an intuitive editor that helps you improve your writing style and choice of words.
The WordCounter can detect grammatical errors, and plagiarism as well so your writing comes out perfect. There's also an option to see the top 10 keywords and highlights the keyword density with the best distribution of keyword density.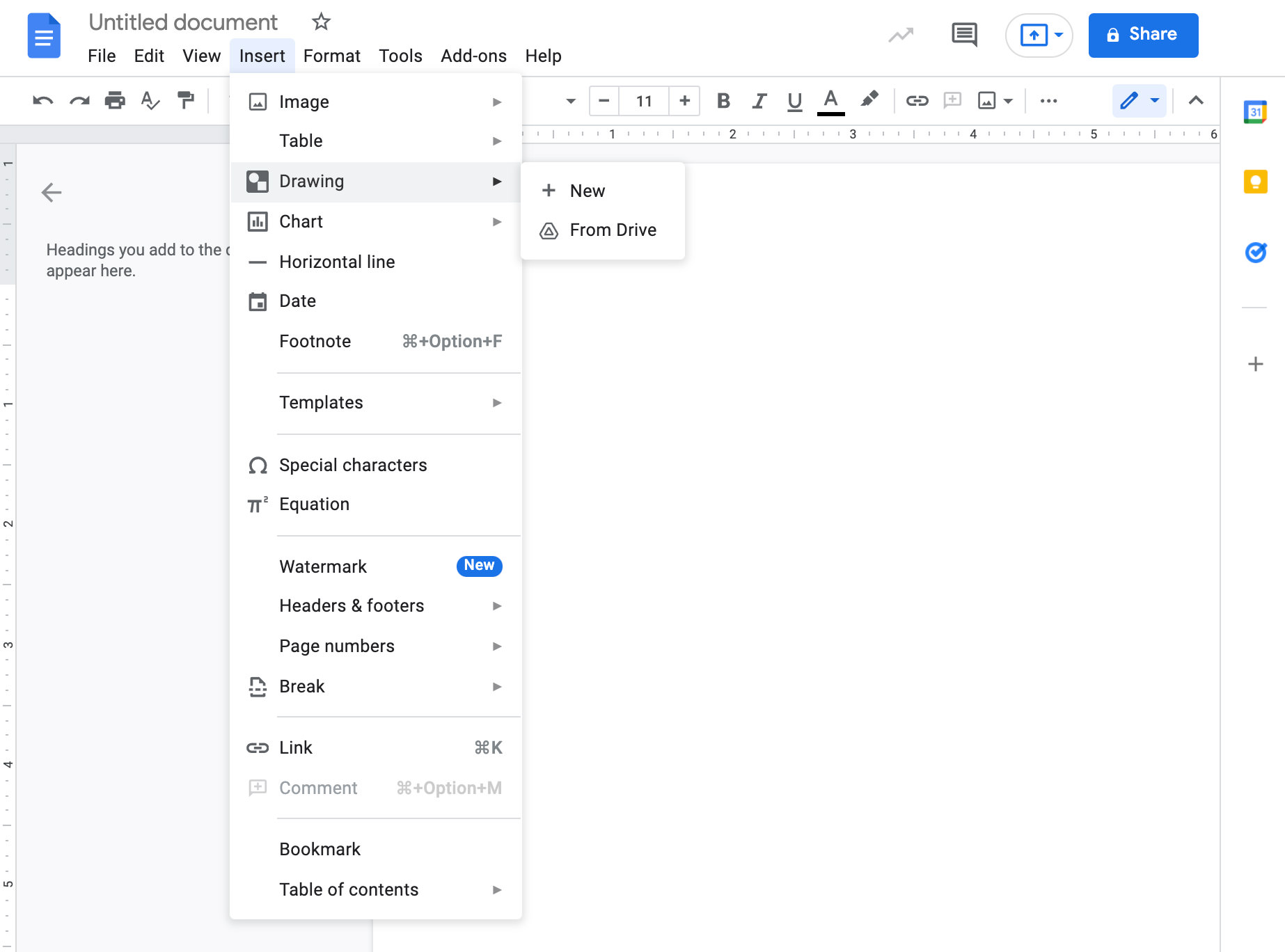 One from the tech giant Google, a light-weight and user-friendly editing tool is what Google Docs is all about. It is a powerful tool with multiple word processing features to offer.
There are smart editing and styling tools that help you format your text and produce powerful writing. You can also add links, images, and drawing in your text.
Some of the best features of Google Docs is that it seamlessly integrates with other Google tools and makes it freakishly easy for the users to collaborate with other users in real-time.
A word processing and text editing app specifically designed to work with iPhone, iPad, and the Apple Watch, Werdsmith is simple and clean with an interesting 'mustache banner'.
The Werdsmith app turns your iPhone, iPad, and even your Apple Watch into a writing studio and is ideal for those who want to jot down their ideas on the go. Moreover, you can sync the app on iCloud and work on your notes or projects through any of your synced devices.
Notes is the native note-taking app in all iOS devices. It is a minimal yet feature-filled app for taking notes, making to-do lists, saving handwritten notes, and much more.
In terms of an editing tool, the Notes app offers basic editing features like formatting, spell-check, word suggestions, adding tables, and collaboration with other users.
Some of the other features include document scanning, password-protecting private information, creating custom smart folders, searching within notes, and drawing right in the notes with a finger or Apple Pencil.
One of the most prominent note-taking apps, Evernote offers note editor features with an intuitive interface and lots of useful features. You can write or edit notes or any kind of text, add images, links, or attachments and share your notes with other users.
You can optimize the text for better readability, customize the text style, insert tables and code blocks, create to-do lists, and highlight any part of your text with different colors. There's also an option to encrypt text that you can decrypt with a passcode.
Just as the name says, FocusWriter is a tool that offers a distraction-free writing environment for writers. It lets you completely immerse yourself in your writing work by giving you a hide-away interface that can be accessed by moving your pointer to the edge of the screen.
Other feature of the FocusWriter tool include timers and alarms, daily goals, multi-document support, customizable themes, spell-check and word count, and even an option to add a typewriter sound effect. Cool right?
Calmly Writer is a simple distraction-free writing tool. It is an absolutely minimal tool that blocks all kinds of non-screen distractions. In fact, it is so simple that you just have to open the tool and start writing right away.
Apart from its distraction-free environment, it offers traditional word processing and text editing options like formatting, spell-checks, and a writing style guide. It also works on different devices and as it stores your data in Google Drive you can access your text anywhere.
'Focus Mode' is a cool feature of the Calmly Writer tool that greys out the entire document except for the line that you're working on so you can focus more keenly on your work. Also, there's a wide variety of formats in which you can export your documents from the tool.
As the name says, StayFocused helps you stay focused on your writing by keeping you from spending your time on idle web browsing. It's a great productivity extension for the Google Chrome browser that restricts the time you spend on useless websites.
You can customize it according to your requirements, configuring or blocking any website, web page, and even specific in-page content. Just set a time to browse websites, and when this time is spent, you won't be able to access these web pages throughout the day.
Squibler is a one-of-a-kind writing app that gives writers a clean interface and helps them come out of a writer block kind of situation through helpful writing prompts that the app generates for you.
Rightfully dubbed as the most dangerous writing app, it has a feature that erases all your work if you stop writing for a set period of time. You set this time beforehand that can be anywhere between 3 minutes to 1-hour long.
oTranscribe is a transcription tool that helps you put the interviews into written transcriptions with ease. It is a free web app that enables you to upload the audio and do the transcription in the same interface.
You can pause, rewind, and fast forward your audio with simple keyboard shortcuts that add a lot to produce. It also gives interactive timestamps so you can navigate through your transcript. Plus, you can export your transcript to Markdown, plain text, or Google Docs.
Dynalist is a versatile app that can be used for project management, note-taking and organizing, to-do list making, or as an outliner for writers to create a well0managed outline for their books or projects.
Most prominent feature of Dynalist is that that there's no limitation to the things you can add to it. You can break down your items into unlimited sub-items and documents without worrying about weekly or monthly limits.
There's also an option to connect dots among your notes by typing in any keyword, and the tool will highlight it all over the document or project. The tool is available for Windows, macOS, Linus, as well as Android and iOS.
Simplenote is a straightforward app for note-taking or text editing. You can jot down your ideas, create lists and do much more in an organized manner. Your notes and text can be synced across different devices and can be accessed anywhere.
Some of its interesting features include collaboration and sharing documents with others, an organization with tags, using markdown to add formatting, password protection, sharing with third-party apps, and much more.
If your work requires you to collect visuals, text, lists, videos, etc. on a single screen where they can be accessed anytime, then Milanote is for you. It is an intuitive tool that works as a visual board and can be especially useful for creatives.
It has a clean interface with a visual board where you can drag and drop anything from links, videos, lists, text, notes, and even hand-drawn sketches in any way that makes sense to your projects. It supports common file types like JPG, PDF, Word, and Excel so you can add them to your board easily.
Milanote can also work as a whiteboard to collaborate with your team for brainstorming ideas on a single platform. Your team members can add their content to the board, share feedback, and annotate from anywhere in the world.
Writers and creatives are always fond of keeping a journal to jot down their ideas. Well, Day One is a journaling app for those who want to journal their life and ideas on the go.
DayOne app has a beautiful design and layout and many interesting features. You can add photos, drawings, videos, or audio recordings as journal entries. You can also format the text in different ways. You can get the app for iOS, macOS, Android, and browser extensions.
Ginger is an AI-powered writing assistant for aspiring as well as professional writers. It helps you in improving your writing, brushing up your style, and enhance your creativity.
Going beyond spelling and grammar check, it intelligently takes the whole sentence in context and suggests changes on the basis of that. The 'Rephrase' feature offers alternative phrases to help you better convey your message.
Ginger is also a cross-platform app that helps you from composing emails, draft Word documents, and create posts for social media. You can download the app for macOS, Microsoft Word add-in, extension for different browsers, and iOS and Android app.
Here's another AI-powered writing tool but with a greater focus on marketing and advertising-based writing. Writesonic enables you to generate marketing copy, website copy, product descriptions, and ideas for highly effective ads for any medium.
You can choose from an array of copy templates according to your requirements, enter a short description of your product or service, and simply hit the Generate button to create interesting and high-quality copy options. You can then edit, copy or share any of these ideas.