Simple Numbers, Complicated Dates: 49 Innovative Calendar Design
Yet another scratch calendar, but this time it reveals funny pictures, jokes, riddles, etc below each date.
#32 @Slanted
See a new typeface for each day.
#33 @Thomas Williams
A unconventional layout for a calendar. Those dates that are shaded are the weekends.
#34 @Quintohache
A 3D calendar made of Lego-like bricks.
Another lego-inspired calendar by Google.
#36 @Elma+Alt+Shift
A cute calendar showing each date with people in a building.
#37 @Iheartlinen
A calendar for you to feel and appreciate the texture of linen.
#38 @The Digichick
A hand-drawn calendar with photos of family.
#39 @Etsy
A calendar display of cards for month, date and day.
#40
A cute calendar with cute messages and pictures.
#41 @Johann Volkmer
Open each new month and be dazzled by the fine craftmanship of pop-ups.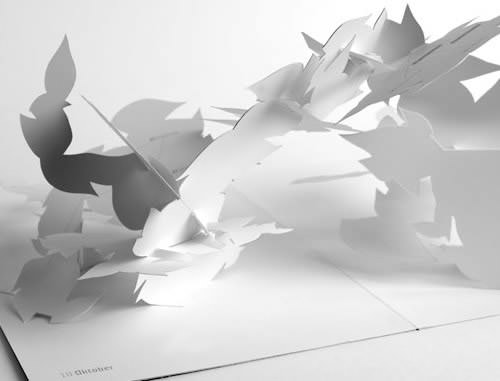 #42 @Presentandcorrect
Turn each ring to indicate the correct dates and months.
#43 @Human Calendar
An amusing use of photographic portraits of people for each squares of the calendar.
#44 @Little Otsu Publishing
Each month is drawn in manner to make it look like individual regions of a map.
Another hand-drawn calendar using only black ink.
#46 @Unicorn Graphics
Classic 20th century design desk calendar inspired by railway signs.
#47
See the entire year in a towering skyscraper-like wooden calendar.
#48 @Rekord
Each color corresponds to different days of the week.
#49 @DezinHQ
An old-fashioned calendar design.