Selfies Can Be Dangerous And Fatal (5 Reasons Why)
The selfie which has been made word of the year in 2013 by Oxford Dictionaries, is not a trend that is dying down any time soon (yes, pun intended). Point is, people will continue to take selfies, regardless of whether it is a sign of a mental disorder or not.
Eventually people decided that simple selfies are just too ordinary and have tried to take more exciting ones. Like the man who got trampled by a bull while snapping a selfie or the pesky fans endangering both themselves and the cyclists participating in the Tour de France. For the good of all that is holy, I plead you all to stop taking dangerous selfies lest you end up like these 5 instances where the selfie is not worth dying for.
Don't Play With Guns
Oscar Otero Aguilar loves to take selfies. In fact the 21-year-old is well-known among his Facebook friends for his many selfie poses with cars and women. One day, having a drink too many with a couple of buddies, Aguilar attempted to take a selfie with a gun to his head. The gun went off and Aguilar passed away on the way to the hospital.
One of his buddies, Omar Abner Campos Vives, told the police that Aguilar didn't realize that the gun was loaded. Regardless of whether a gun is loaded or not, it is quite clear from this case that you do not play with guns. At all. Most definitely do not selfie with a gun. No one thinks it's cool when you are no longer with them in the land of the living.
#DrivingSelfie
Unlike Aguilar, Courtney Sanford was sober when she took a selfie while she was driving. While she drove her way to work on Interstate 85 in North Carolina, the 32-year-old constantly took selfies of herself and posted them on Facebook. She had also posted a status update saying "The happy song makes me HAPPY!" at 8.33am. At 8.34am, police received a call about a head-on collision between a car and a truck. Sanford was declared to have died instantly.
In a separate piece of news, bride-to-be Collete Moreno passed away in a car crash on the way to her bachelorette party with best friend Ashley Theobald. They had taken a selfie together 8 minutes before the crash. Last year, CNN reported that the driving selfie became a trend. If anything, these 2 tragic cases have shown that this trend is just as deadly as texting while driving. Don't do it, so you can live another day.
Extremely Electrifying
People will do anything to get the ultimate selfie. Like this unnamed 21-year-old man. He decided to climb on top of a parked train with a 16-year-old friend in Andalusia, Spain. As the train was not in use, he thought that the cables were not electrified. He was electrocuted when he accidentally brushed against the wires. Only his friend survived with injuries.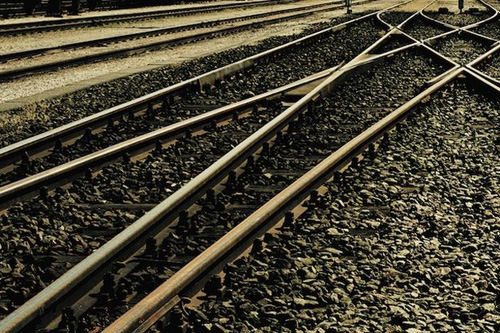 I think it is generally agreed that high-voltage wires are constantly running with current. Don't ever assume otherwise and make sure to stay far away from them. Additionally, where there are trains, there are electrical wires. Deaths have and continue to happen when people climbed on top of trains like when they train surf. Please ride the train like everyone else.
Watch Your Step
Russian teenager Xenia Ignatyeva was an aspiring photographer. The 17-year-old lass thought that her selfie would be more dramatic if she took it with the railway line as a backdrop at night. Ignatyeva posed on top the railway bridge at Saint Petersburg, getting ready to shoot. Suddenly, she toppled over. In desperation, she grabbed the high voltage cables and was electrocuted.
I have to admit, night photography makes for a very dramatic photo, more so if you are capturing moving lights in slow shutter speed. And there are photos in that environment which would look spectacular from a high angle. It would however be more safer if you refrain from taking selfies on top of high places when it's dark. And within safe distance away from trains and/or electrical cables.
Step Away From The Cliff
Recently on August 9, 2014, a couple from Poland went for a holiday to Portugal. The husband and wife visited the Cabo de Roca cape which overlooks the Atlantic Ocean. Seeing the stunning view, they decided to take a picture as a momento of their trip. So they overstep the barrier keeping the public away from the edge of the cliff to take a better selfie of themselves. They slipped.
This sad story didn't end there as the couple left behind their children aged 5 and 6. Both are now under custody of the Polish diplomats. Look, I know in photography to take the best photo you have to go closer. But barriers are there for a reason. And although they may disrupt your selfie, be safe and stay behind it. A beautiful scenery makes poor compensation for a life.
Honorary Mention
In conclusion, we would like to drive home the point to not take selfies in dangerous situations no matter how cool or how perfect the background would be. Thus, here's a video of Canadian Jared Frank who got kicked by a train conductor for attempting to take his selfie too close to Peru Rail's train tracks. Frank lives and his video became popular but I couldn't agree more with the train conductor: No selfies here.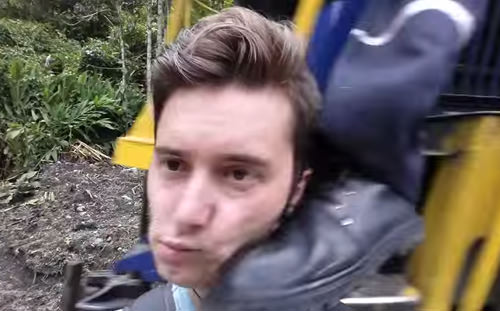 Please think before you selfie. You could save your life.