20 Free Seamless Icon Patterns for Designers
A lot of web design trends come and go, but patterns and textures are always around in different forms. Proper use of a pattern can add depth, personality and interest to your design. The difference between pattern and texture is that most patterns are digitally created, and there are plenty of examples to illustrate that in this post.
Here are some icon patterns that are available for free download. A good icon pattern that reflects the website's style and theme, for example, photography or music, can have quite a difference and enhance your design. Feel free to go to the primary source, and download an icon pattern but make sure to check the usage license first before you download.
You might also like:
4 Seamless Icon Patterns by Dreamstale
Breakfast Pattern by Strahinja Todorović
5 Seamless Christmas Backgrounds by Dreamstale
Icon Patterns by Chris B
Idea Cluster by Volodymyr Kurbatov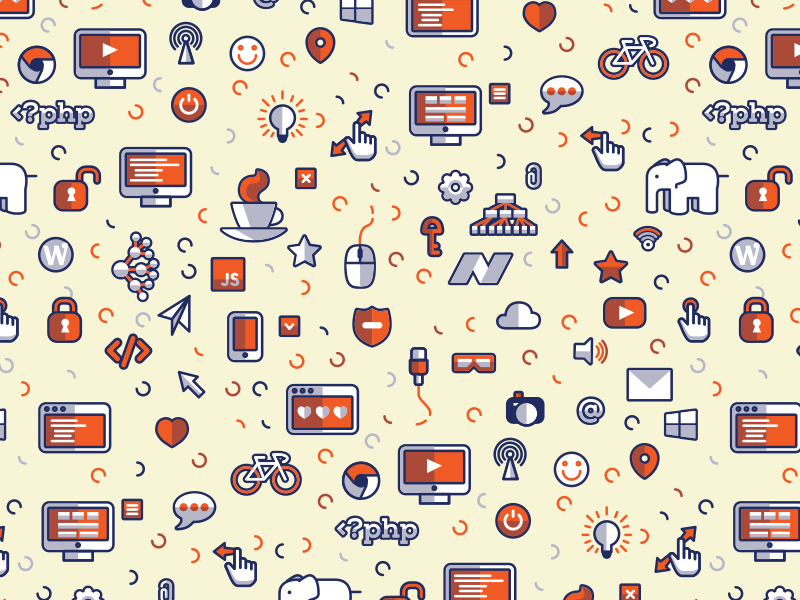 Electronics by Andrey Kravchenko
Workout by Creative Nerds
Sunshine & cocktails by Creative Nerds
Cactus by freepik
Winter snowflakes by Creative Nerds
Funky Stars by Creative Nerds
Hand Drawn Christmas Pattern by freepik
Seamless Christmas Patterns in Floral Style by freepik
Hipster Hand Drawn Pattern by freepik