Discover J Desenhos' Mind-Blowing 3D Artwork
João A. Carvalho aka J Desenhos owns a community Facebook page called Nas linhas do caderno, which translates to "The Lines Notebook" (thanks Google Translate!). In it, he shares amazing artwork by plenty of talented artists, including his own work.
João draws and doodles on notebooks much like any bored teenager would do at school, but unlike a regular teenager, his artwork will melt your brain. He was only 15 when he started drawing mind-bending masterpieces, using shading and drawing bending blue lines to add to the effect. A year later, he's breaking dimensions, creating art thatliterally pop out at you.
To see more of his work, check out his Instagram page.
#1
#2
#3
#4
#5
#6
#7
#8
#9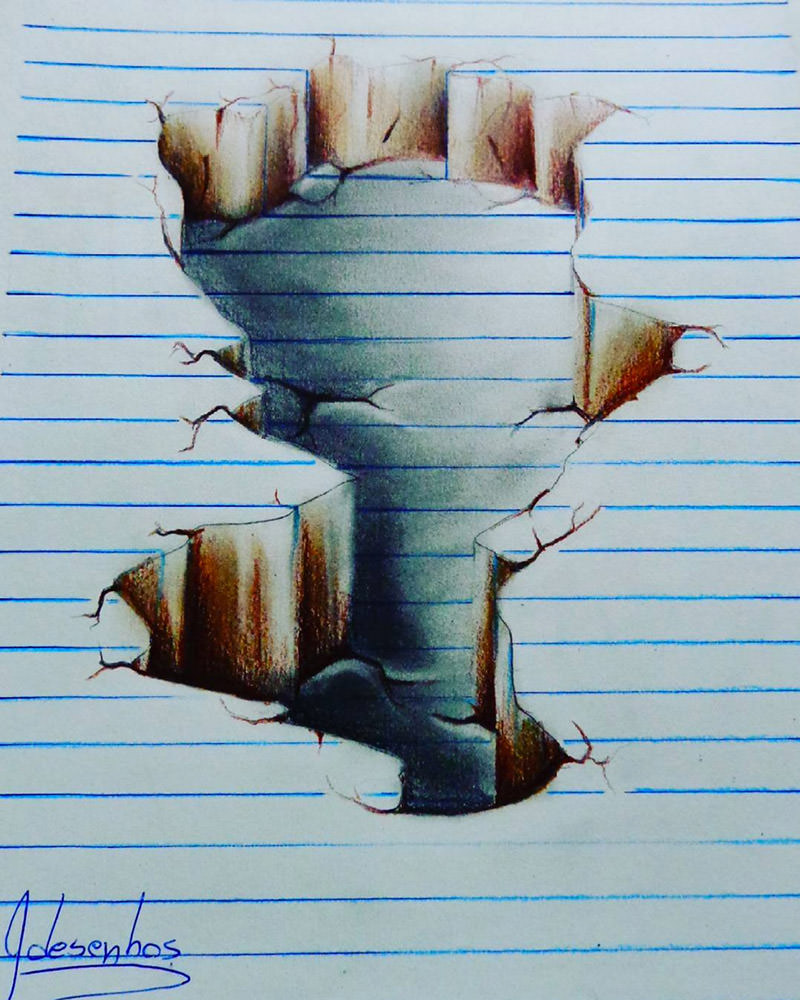 #0
#10
#11
#12
#13
#14