20 Inspiring Instagrammers You Need To Follow
With 150 million active monthly users (as of September 2013) across the globe, Instagram is clearly one of the most popular apps in the world. It is used by many great photographers and is also a great source of inspiration for web designers.
There are many creative individuals who love sharing their creativity in art and design via their Instagram accounts. And to prove to you that these talented people exists, in this post today we are sharing 20 inspiring Instagram accounts that web designers can follow.
From showcases of wonderful artworks to amazing illustrations, new techniques of art-making to great insights on how to draw inspiration from seemingly ordinary things, Instagram is a treasure trove waiting to be excavated by those in search of the fresh, the new and the bold.
@emotionslive. Mike is an artist and designer from Prague with a passion for Renaissance art. He also loves to experiment with various styles and acquire new techniques.
@thefutureforward. Based in New York, The Future Forward is a design studio that specializes in branding, web design, and web development.
@alexmdc. Alex Solis is a web designer and illustrator that works at Threadless. He has a rich imagination that enables him to see the unusual aspects of the ordinary objects around him.
@rileycran. Riley Cran is a Pacific Northwest based designer with a specialty in identity, packaging and illustration. Riley merges historical influences with modern, contemporary solutions that are relevant these days.
@justinmezzell. Justin Mezzell is an illustrator and designer with a focus on illustration, digital art, and user interface/experience design.
@CreativeDash. Dash is a digital studio that specializes in top-end and outstanding creative projects.
@dangerbrain. Based in Florida, Danger Brain Design Agency is a team of developers and web designers specializing in contemporary entertainment.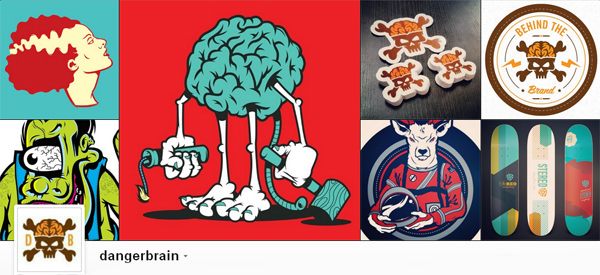 @logolist. Logolist has a great and regularly updated collection of wonderful logo designs from all over the web.
@designbysalazar. Edgar Salazar is a graphic designer based in California. The account features Edgar's original designs as well as some that Edgar comes across elsewhere.
@rogie. Rogie King is a great illustrator who also loves people and retro Disney.
@lobanovskiy. Eddie Lobanovskiy is an amazing graphic artist, designer, and photographer from Sarasota, Florida.
@pacoxiao. Paco is a cool web designer from China who creates icons and user interfaces for mobile applications.
@turnislefthome. An independent studio run by Timothy J. Reynolds, who works as a 3D illustrator in Milwaukee.
@de_la_iglesia. David de la Iglesia is a polyvalent illustrator from Madrid.
@creaturebox. A collection of comics, character illustrations and other miscellaneous ideas of Dave Guertin and Greg Baldwin.
@dmott70. In his own words, Dave Mottram is a "pencil pusher". He is based in Ohio, USA.
@JacquiOakley. Jacqui Oakley has been an illustrator for over ten years now. She lives in Toronto and specializes in hand lettering and portraiture.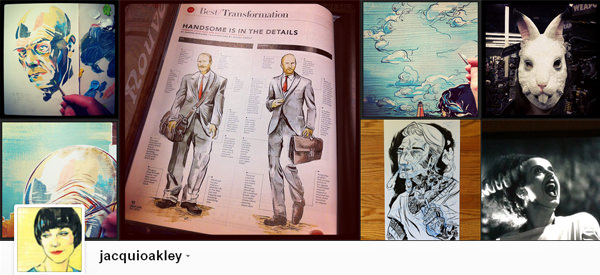 @mcbaldassari. Mc Baldassari is an illustrator and artist from Montreal.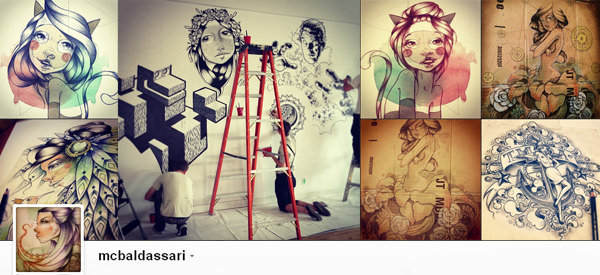 @josecabaco. José Cabaço is a creative director at Nike. Enough said.
@redhongyi. Hong Yi is an artist-architect well-known for being someone who "likes to paint, but not with a paintbrush". She also likes trying out new materials.
Know of any great Instagram accounts that we missed out? Or maybe you just wanna share your own Instagram account that has lots of great designs? Feel free to share with us in the comments below!