Google AutoDraw – A.I Autocorrect That Fixes Your Scribble
Drawing can be difficult, particularly if you're someone like me who has absolutely no artistic talent whatsoever. But if you just want to come out with a simple doodle with in no time, you could let Google's latest art-based artificial intelligence experiment AutoDraw do the drawing for you.
Built on the same technology that powered Google's Quick, Draw!, AutoDraw is a browser-based experiment that utilises machine learning to analyze your doodles. Once the A.I. analyzes your doodle, AutoDraw then suggests a number of clip art.
Read Also:  20 Lifelike Pencil Drawing Masterpieces
From there, clicking on one of the clip arts available would replace your drawing with the selected art. Basically, AutoDraw functions much like auto correct, except instead of fixing your spelling, it fixes your drawings.
So how does the experiment work in practice? For starters, the A.I. that powers AutoDraw is quite competent in recognizing the images that I've doodled on the provided space.
While the A.I. provides suggestions that fit the doodles that I've drawn, it also has the tendency to suggest images that don't appear to have much in common with the doodle in question.
Here are two examples:
Those who pay attention to the clip art suggestions may notice that some suggestions come with a gold star located right next to it. Unlike the other suggestions provided by the A.I., art with gold stars attached to them are provided by the users themselves.
As such, these pieces of art tend to be imperfect. On the plus side, user-submitted art may sometimes be more detailed than the ones provided by Google themselves.
Google's crescent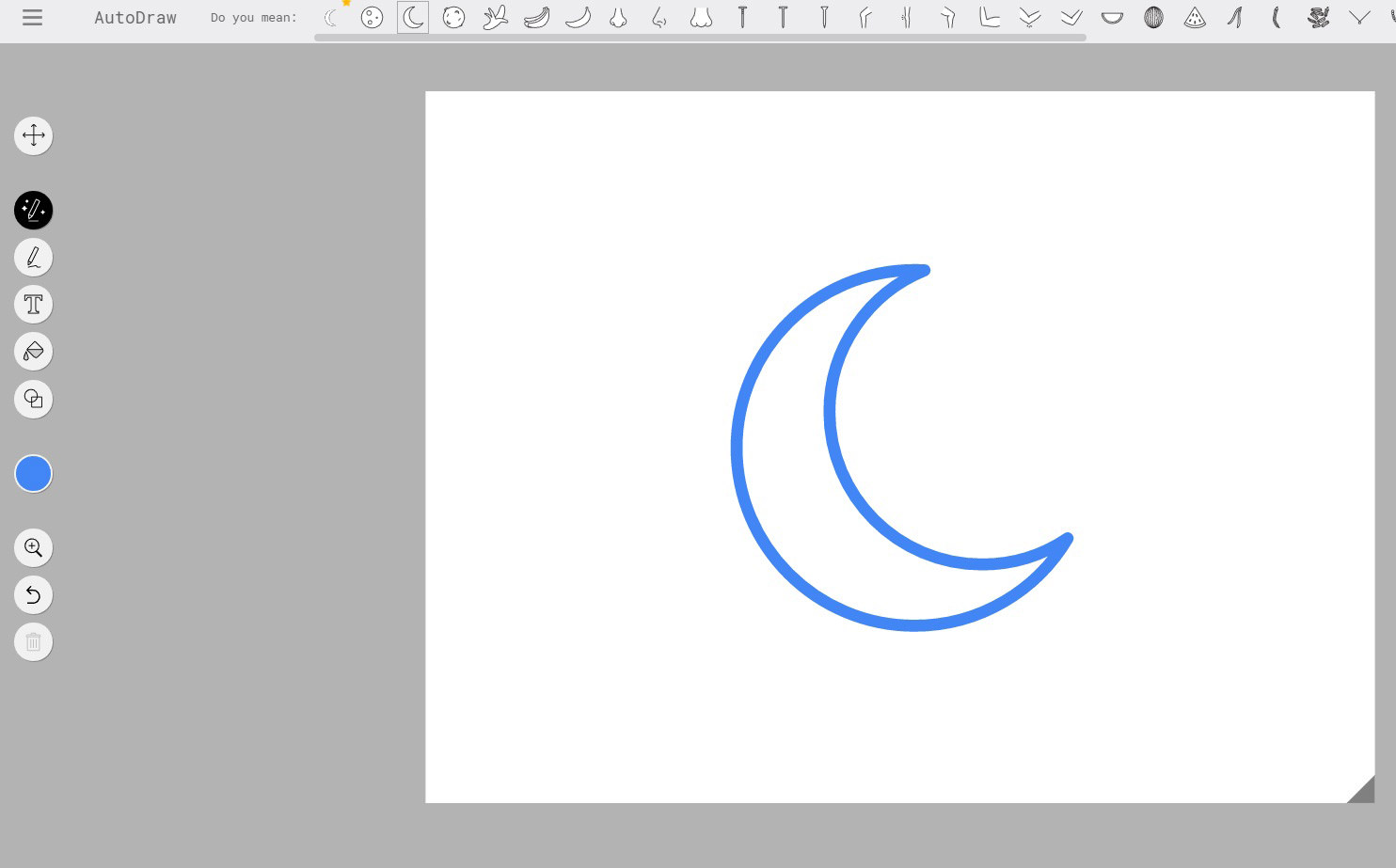 User submitted crescent
While AutoDraw works well enough as an early experiment, there is one particular quirk with it that puts me off. As it is right now, AutoDraw can only pull up clip art suggestions when the doodle is drawn solely using the AutoDraw tool.
It appears that the A.I. isn't capable of detecting doodles or images created without the use of the AutoDraw tool, so using these tools for your doodles feels pointless at the moment.
Odd quirks aside, AutoDraw is a highly interesting concept that has real potential in the future. While the technology will probably not affect the livelihood of professional artists and designers, it could prove handy to the common man.
If everything goes well with AutoDraw, I fully expect to see this technology embedded into drawing applications such as Paint.
Read Also:  40+ Adobe Illustrator Cartoon Tutorials