20+ Adobe Illustrator Cartoon Tutorials, Vol. 1
Back when Mickey Mouse was drawn by Walt Disney in 1928, it was all pencil and paper, and the frequent use of the ever dependable eraser. More than 80 years have passed and yet we still see Mickey Mouse cartoons all around the world.
That 80+ years has also brought advances in computer technology and software which now allows us to move away from the pencil, paper and the ever dependable eraser, to advanced drawing applications and input (drawing) devices. In this edition/article, we'll be featuring the best 40+ tutorials on drawing cartoons with Adobe Illustrator and we hope it would expand your creativity and imagination to be the next Walt Disney.
Here are some related post you might be interested:
Learn how to create fun sun character tutorial in Illustrator. This intermediate tutorial is great for logos, children illustrations, and other projects relating to climate change. Moreover, you can easily apply this tutorial to other illustrations, logos, and projects!
Follow these steps in Adobe Illustrator to create your very own super cute fuzzy monster character. We'll be working with the basic shapes to start, then use a variety of gradients to add depth. We can then finish it off with some detailed fur effects to really lift the design from the screen.
In this tutorial, you will learn how to create a cartoon zombie in Illustrator. Starting by creating a fresh corpse, we will then 'yuck' it up using a number of techniques.
In this tutorial, you will learn how using Adobe Illustrator create vector cartoons. Learn how to create Lebron James Cartoon Character.
This tutorial covers the necessary steps for creating a colored multicolor cartoon character that includes shadings.
In this tutorial we will go through the process of drawing cute cartoon character. The concept is based on the Emo trend, we will go trough all the steps from sketch to full color vector.
How to create a cute panda bear face icon all from ellipses. The great part about this tutorial, is that you can easily apply the techniques to other icons, illustrations, logos, or other projects.
Constructing a group of cool vector ninja characters using just the basic shapes and a variety of simple tools, making it a good start for Illustrator beginners.
This tutorial uses simple shapes and gradients that are easy to apply to other character illustrations.
This tutorial shows you how to build a Bucket 'o' Thought character and add a dynamic background effect.
Follow this Adobe Illustrator walkthrough on the creation of a cute little vector monster character, beginning with a quick pencil sketch on paper.
This tutorial aims to guide you from sketchbook to screen; a "Fat Cat" doodled with biro translated into a neat vector caricature. Intermediate knowledge of Adobe Illustrator is advised.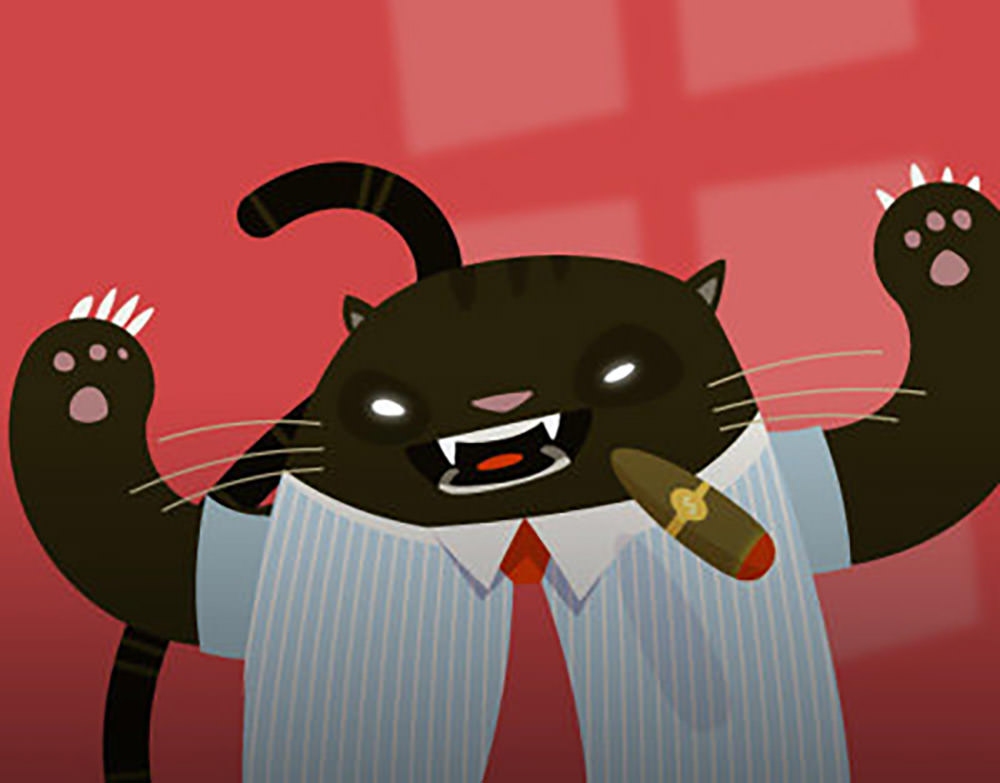 Follow this tutorial to create your own vector character – Freddy the Fish.
By firstly using the power of pen and paper a character design is created, which is then scanned into the computer to use as a base for tracing with Adobe Illustrator. The final outcome is a colourful cartoon character in vector format!
In this tutorial, author will give an overview of how developed a character from the initial brief through to the final site mascot and then to go on to create several poses for different parts of the site.
This is a short beginner tutorial. You will use Layers, utilize the Pen Tool and its sister tools, such as the Convert Anchor Point Tool, Direct Selection Tool, etc, to draw and colorize a vector Bart Simpson in Adobe Illustrator.
This tutorial details a professional workflow for creating vector illustrations and prepping the artwork for Micro-Stock Sales. Author also included a bunch of time-saving tools and tips as well.
In this tutorial, you'll learn some basic skills for converting your character from a pencil doodle to a complete, fully-coloured image – learning some crucial Illustrator skills along the way.
In this tutorial will be detailed explain how in Adobe Illustrator coloring sketches, in this tutorial author will use anime sketch.
First of two Spoongraphics mini-series of tutorials on how to create a set of simple monster characters. This is very simple tutorial, so if you beginner of Illustrator, you can learn some basic tools.
Here is second Illustrator tutorial from Spoongraphics mini-series of monsters tutorials where you will take a look at the Dumb Blue Sucker Monster! Again, using mostly the basic tools and shapes making the tutorial suitable for beginners to Illustrator.
Using some basic shapes, effects, and gradients author will show you how to create a Twitter mascot for your blog or website.
In this tutorial you will break down the basic process of creating a character from sketching through to the final vector file. Whether you're interested in creating vector mascots for branding design, or making interesting characters to use in your animations, you'll find these techniques helpful.
Koi Carp have been painted and illustrated by the Japanese for centuries and are familiar to people all over the world. This tutorial will take the intermediate Adobe Illustrator user through the techniques and processes needed to imitate what the Japanese have perfected.
At the begining of 2009 – Cow year, Kailoon.com create special new year Illustrator tutorial, where you can learn how to draw 2009 year symbol – Cow. Very interesting tutorial and result is amazing – very cute Cow .
If you want to learn how to create a rounded robot character from sketch to finished vector art, then we have an awesome tutorial for you.