10 Best Free Spy Apps for Android
The Android market is inundating with apps that help you in your everyday issues and allow you to do so much with just a device. In the amazing versatility of these apps, there are some really cool spy or surveillance apps that provide you much security during different situations.
In this post, we are featuring some of the best and free spy (or security) apps for Android. From quick background video recorder to home surveillance apps, there's an array of free and useful tools. Without further ado, here are 10 best free spy apps for Android.
10 Best iPhone Spy Apps
10 Best iPhone Spy Apps
When your child gets his/ her own mobile phone, there are chances that they may get themselves into... Read more
uMobix is a tracking app that lets you monitor the activity on any Android device. You can create an account on the app's website and then install the app on your child's phone to track their activities without them even knowing.
On an intuitive dashboard, you can see all stats on photos, call logs, social media usage, websites and apps, as well as geo location. There is not free version however, so you have to buy one of their subscription packages according to your device.
If you're concerned about your privacy being taken over by a spy camera or microphone, then you'll love the Hidden Camera app. It is a free and interesting app that helps you to detect if there's any hidden camera or bugging device near you so you can protect your privacy.
The app has a really simple way of working. All you need to do is to move your Android device close to the suspected area (changing room mirror, shower head, or hotel room etc.) and the app will analyze the magnetic activity and tell you if there's a spy cam or microphone around. Cool right?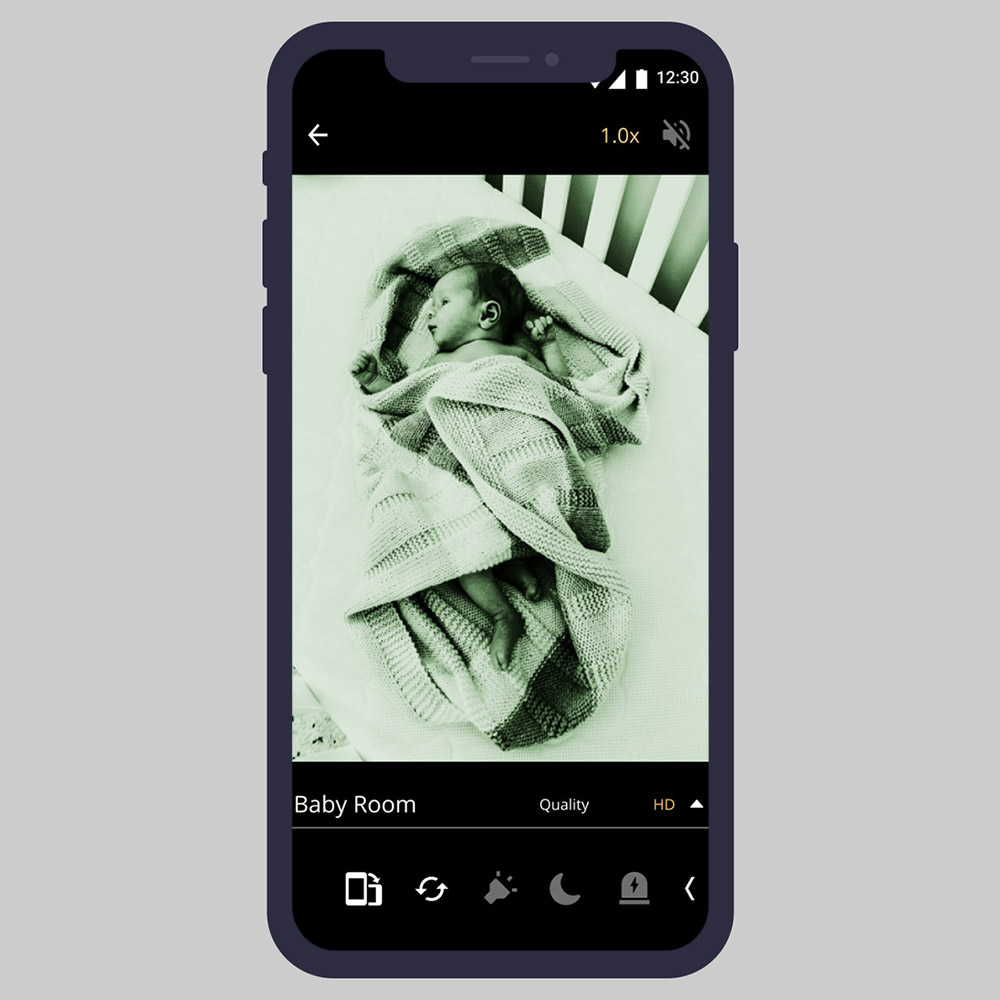 Alfred Baby and Pet Monitor CCTV is a versatile app that enables you to keep an eye on your baby sleeping in the other room, your pet during your work hours, or your house and other belonging while you're busy elsewhere. It is a free and reliable app that converts your smartphone into a home surveillance device in a few steps.
Some of the best features of the app include smart intruder alert that prompts you as soon as it detects some activity, low-light filter that makes the camera keep working even in dark environment, 24/7 live stream that you can access anywhere, walkie-talkie that allows you to interact with your pet or deter thieves, and many more.
Just as the name says, Quick Video Recorder allows you to start recording video in the quickest possible way. Instead of unlocking phone, going to the camera app and then recording, you can simple tap once and commence recording anywhere. The app is especially useful for reporters and journalists who're often in situations where one needs to quickly record videos.
Apart from recording in the quickest way, the app offers some other interesting features as well. For instance, you can enable/ disable the camera shutter sound and camera previews, do continuous recording even if the screen is off, and schedule a recording session as per your requirement.
You can turn your spare smartphone into a surveillance camera using Presence. It is a video security camera app for conducting video surveillance of any place from anywhere by just using your smartphone. All you need to do is to download the app on both smartphones and start using its features.
There are many useful features in the app that you'll find interesting. You can remotely switch between front and back cameras and even turn the flash on/ off, free cloud video storage for video recordings, disturbance alert in-app notifications or via email, and a lot more that'll be helpful to you as a security device.
Want to record videos quickly and without letting anyone know? Try the iRecorder app. It is a unique video recording app that allows you to capture videos even when the phone is locked. There's also a feature to schedule video recording, edit the recorded videos, easy storage location options, multiple video resolutions as well as integrated Google Drive backup among many other helpful features.
If you want to take photos or make videos without the camera shutter sound, then Silent Camera app is what you need. It is a free app that allows you to take high-quality photos in a jiffy, that too, without making a single sound.
Apart from the silent camera, there are many other features that enhance your built-in camera's functionality. These include auto focus/ manual focus, screen selection, white balance, image sizer, as well as many other filters. The captured images and videos are stored in your phone's SD card.
A background video recorder, the Easy Video Recorder is a helpful app with which you can record videos with just one click (and without having to go to the camera app). You can continuously record video even when your screen is off and all the videos will be saved in the Google Drive or Dropbox.
There are many ways with which you can start/ stop the video capture I.e. through the volume up/ down button, by shaking the phone, and even automatically when the app detects a human face. The app has a simple and easy interface and supports multiple languages and and video modes.
The Silent Camera Continuous Shooting app offers multiple features to shoot videos from your smartphone without anyone knowing about it. It enhances your camera's functionality manifold and adds many features to your otherwise feature-less camera. Some of its main features include self timer, background shooting, zoom shooting, auto-focus, and many others.
Have someone you need to track? Like a delivery guy or a sales rep for your business? If you give them a company phone, having cell tracker on it can log down their location, where and when they have been to a place, every half hour.
ell Tracker automatically collects the location of the device holder through WiFi/GPRS. Tap on 'View Now' to see the list of location the target device had visited.
Ear Spy lets you appear immersed in your music but in secret, it amplifies the sounds around you via your device microphone all the way to your earphones.
Have your earphones in your ears and under your hoody, but leave your smartphone bare to pick up conversations in its surroundings. The app also has an equalizer to enhance the listening conditions of your surroundings.