50 Creative Invoice Designs for Your Inspiration
Invoicing is not a fun task, but it's a necessary one to pay your bills and keep your business going. Apart from what you are billing your clients and customers, your invoice also contains important information that are important to keep your accounts on track. Thus, there is a need to be an invoice design to be organized, structured and properly detailed.
On a side note, invoices can be in very simple and generic designs – or they could be a great branding opportunity for your business. to illustrate this point, I have collected 50 invoice designs that are amazing, creative and professional enough to get the job done.
#1 – Maaemo Folded Invoice
#2 – EVGENI | Identity Design
#3 – Imbue / Duane Dalton
#4 – Invoice template – Pecan
#5 – Green Energy
#6 – Invoice Template
#7 – DS: Final touch points
#8 – Personal Identity
#9 – Invoice—Self Branding
#10 – Event Invoice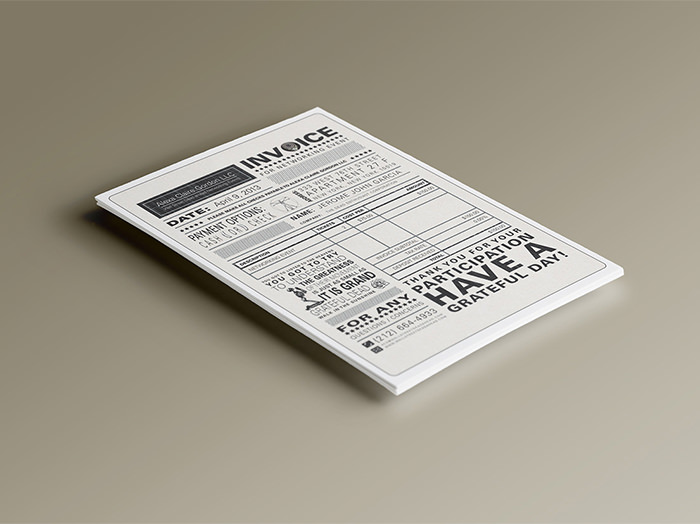 #11 – Invoice take 2
#12 – Lukas Strociak Retouching
#13 – Two Lands Creative Invoice
#14 – Mikleo Invoice Design
#15 – Proposal Template Suisse Design with Invoice