200 Best Free Photoshop Brushes to Download
Brushes are one of the best and most used Photoshop tools that designers love to use to enrich their designs. They not just help you save time and effort that is required in creating complex design elements but give a creative touch to your artwork as well.
As designers are always on a lookout for creative and free brushes in their design arsenal, I present you the most comprehensive list of best free Photoshop brushes. In this list, there are brushes related to almost everything that comes under the sun. Also, all brushes are high quality and have been taken from different Photoshop brushes sites.
Let's take a look. Brace yourself, this is going to be a long list!
Grunge Photoshop Brushes
High quality and free grunge brushes that help you add extra texture or give dirty look to any type of design.
A set of simple yet high-quality street grunge brushes to give gravel, street or ripped effect to your art work.
This is a set of 12 high-resolution Photoshop brushes that are compatible with PS7 and above.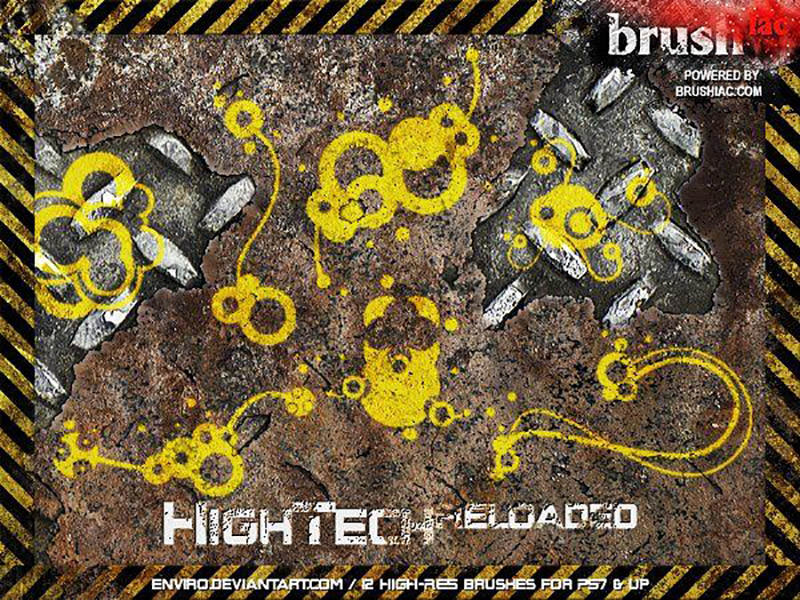 Highly aesthetic paint lines brushes (a set of 24 brushes) that are very suitable for creating grungy backgrounds.
If you are looking to make a creative textured background, try out this fresh set of grunge brushes by Titi Montoya.
A pack of free Photoshop brushes to give ink and watercolor effect. All of these brushes have been created using either watercolor paints or Indian ink on card.
Download this pack of high quality grunge Photoshop brushes. These are also free for commercial and non-commercial use.
A set of 7 high-quality brushes with splatter effect that can be used as a background or to give dirty effect to your design.
A set of 6 high-resolution brushes to give grungy paint effect. Though the creator does not ask for credits but favors will be appreciated.
A cool preset of 7 hi-res grunge brushes by Adhar Maheshwari. No credits required for any kind of use.