Stunning 3D Chalk Art Illusions by Tracy lee Stum
Tracy Lee Stum has been street painting since 1998. Having made a name for herself, she was a cultural ambassador for the US Embassy and now manages a team that can run festival-level art projects. She also conducts educational workshops for those who want to dabble in 3d art.
No stranger to corporate branding, Tracy was part of the team that produced the An Impossible Made Possible Honda ad which won a 2013 Cannes Gold Lion award.
Check out the behind the scenes look of this iconic commercial to see the artists at work. We contacted Tracy about featuring her work and got to ask her a few questions. Here's what she has to share with Hongkiat.
Question: Passion, talent, hard work: Which is more important?
Answer: Passion is most important but hard work is really what drives the passion. Passion without follow-through is nothing. Hard work helps you stay focused on goals. Talent is a given although that could change at any point in your life.
Q: Can you tell us about your process?
A: I typically have sketch books with lots of rough design ideas jotted down for future use. Once I decide on a subject matter, I spend a day or three sketching and conceptualizing the image. After this I will usually take a few days to one week to create rough design concepts. After these are reviewed, I take another couple of days to finalize the image for production. Production can take from 1 week to 3 weeks, depending on the project.
Q: Which of your project is the hardest?
A: The hardest projects are the large team projects. This is because you are managing artists as well as working yourself, so this creates much more work for the organizing artist.
Q: Do you have any advice for new artists?
A: My advice is to find others to mentor you. Hone your skills but be aware that those who came before you probably have a lot of great info and recommendations to share. Stay authentic! Find your own unique creative voice and use it. The world wants to know who you are.
Q: What's next for you? Anything we can look forward to?
A: I had just released my first book on chalk art called "The Art of Chalk" by Quarto Publishing. I hope to be creating a large museum installation later this year (2016) as well.
Showcase
In the meantime, check out some of her stunning chalk art below.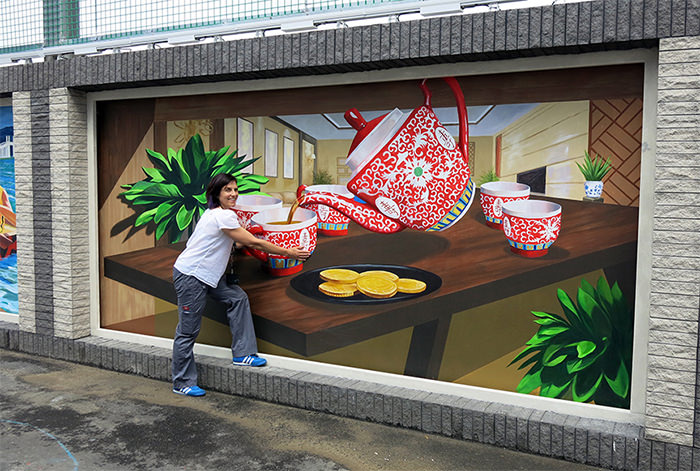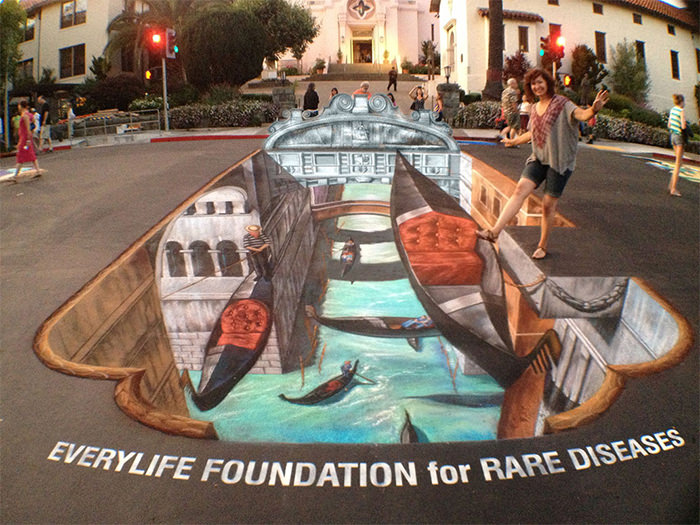 You can find more of Tracy Lee Stum's work on her Facebook page or her website.
Read more: Check out more amazing street art