20 Most Addictive iPhone Games of 2018
Mobile games are meant to give you a good entertainment opportunity when you're bored or just want to give your mind a break. However, some games are so engaging that you tend to get addicted to them.
Well, I myself is guilty of being addicted to CandyCrush and FarmVille once, but it was only till I got to know that there are some other cool addictive games on iPhone that I can lose myself in to.
If you want some interesting games that you can binge-play all the time, take a look at this list of iPhone's most addictive games. These games range from brain games and mind-soothers to all-time classic games like Super Mario
Read Also: 45 Best HD Games for iOS and Android
In Animal Crossing: Pocket Camp, you get to become a campsite manager. You are in charge of decorating and setting up your camp, and to do so, you must complete various tasks for animals. And to level up your fun, you can also run the camp for visitors, visit your friends' campsites, and explore multiple recreational opportunities.
MADDEN NFL Football takes you to a virtual soccer field with all your favorite legends. You get to build your squad and manage the team to play championships. As you win games and climb to higher levels, you get to unlock exciting rewards along the way.
HQ is an entertaining, live trivia quiz game. You need to answer quizzes in the game, and you also stand a chance to earn prize money by winning the quizzes. The game starts at 9 pm EDT on weekdays and 3 pm EDT on weekends, and HQ includes jackpots too.
Super Mario Run, a modern version of the classic game, is packed with mind-boggling jumps and stunts. You get to play different modes with aims such as rescuing a princess, building a kingdom, challenging people from around the world, and so on. Also, you can change characters, add buildings and decorations, and do more to enjoy the game.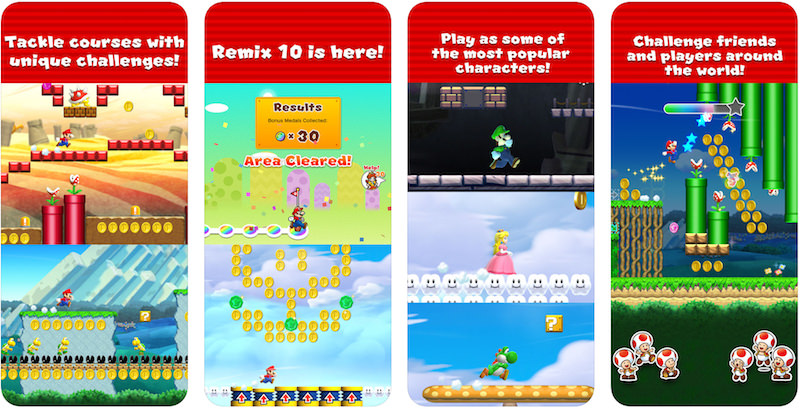 In FROST, you have to draw the path to direct a cluster of spirits back to their planets. The game offers a myriad of beautiful, outer-world creatures such as particle hunters, fountains of lights, supergravity shepherds, and many more. It lets you explore the wonders of the universe with these lovely creatures who emerge from the light.
Zynga Poker – Texas Holdem lets you experience the real Poker directly from your iOS device. You get free chips to start the game, and along the way, you get to compete in leagues and make friends from around the world. This game packs in a lot more tables, challenges, and tournaments to provide a fantastic experience at playing Poker.
Asphalt Xtreme
With Asphalt Xtreme, you get to race through varied terrains and face challenges such as dunes, canyons, muddy roads, and much more along your way to the finish line. I find the maximum thrill lies in playing with live racers in a real-like, multiplayer race. Moreover, you get to switch vehicles and race in exotic locations around the globe.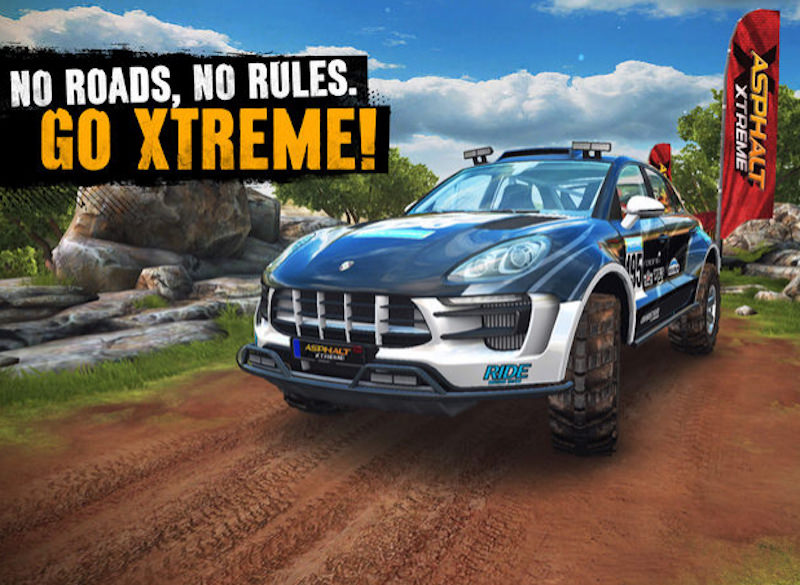 Hearthstone is a card battling game, which needs you to use cards to accomplish exciting missions on a battlefield and challenge duels with other players. Along the game, you need to apply strategy, grow your collection of cards, and do a lot more.
Poly Bridge is an exciting and highly challenging game that lets you explore your engineering skills. You get tasked with building bridges to guide a car to its destination. You can try to use various equipment to build different bridges like double deckers, drawbridges, suspensions, and to help the vehicle to glide through.
In Monument Valley 2, little Ro and her mother need your guidance through various mazes. The game has beautiful buildings and illusionary pathways that make you play and enjoy the game for a long time. You need to solve mind-boggling puzzles including manipulating architectures along the way that provide you the maximum fun.
The Battle of Polytopia is an adventurous strategy game, in which you need to conquer lands, build cities, and protect your assets by fighting with different tribes using your newly-mastered technologies. You get to play on various terrains that are built using auto-generated maps and experience new places every time, like fields and forests.
In Alto's Odyssey, you accompany Alto and his friends through an adventurous journey while they encounter temples, dunes, and canyons on the way. You get to play on the land as well as the sky and need to discover wondrous secrets everywhere. I liked the rich imagery of the game, which will have you keep coming back to it for more.
Florence is the perfect game to live an ideal love life afresh. It is a relationship game between the protagonists Florence and Krish that lets you experience all the highs and lows of a woman's first love through a series of little games. That means you get to flirt, fight, help, and do more with Krish in the endless routine of a fresh love life.
In this game, you need to make fun questions with fake answers to real trivia questions for friends. You must then confound them with wrong answers to outwit them in the game. The other task is to find the correct answer to your friends' questions from the set of pseudo options. Psych! Outwit Your Friends reminds me of Bluff (a card game).
The Walking Dead: A New Frontier engages you in an immersive experience as you play through a story of chaos. You get to lead the game to order while trying to save civilization from the dead. As Javier (your role in the game), you must join Clementine and confront your fates together where your every move can become your last.
Alphabear is an addictive spelling game, in which you have bears popping out as you join letters to form words. The longer the word you create by joining words, the larger the bear that pops out of the word. These bears add to the point tally, extend your time and work as powerups, and bring forth more challenges and fun during your gameplay.
In Leo's Fortune, you get to rescue your gold treasure from an unknown manipulative thief. You must follow the thief's trail against a variety of terrains that include cities, green lands, deserts, and mysterious forests. I found the excitement scales up as you maneuver your way out of levels of challenging traps and physics-based puzzles.
In the third game of the epic series Infinity Blade, you get to fight exciting sword duels against breathtaking backgrounds. As you play, you move through an epic tale of fighting for love, experiencing betrayal, and reclaiming your glory. You get to choose between the two playable characters and fight against the deathless titans.
Deus Ex: The Fall
Deus Ex: The Fall makes you an international detective. You need to get through the game by thinking like Sherlock Holmes and putting your gray cells to the optimum use. You start in the midst of an international conspiracy and need to play the smart sleuth who discover hideouts and eliminate mafia using social and hacking skills.
AG Drive
In AG Drive, you explore mind-blowing futuristic racing technology as you race your way through stunning tracks and paths. You can choose between different modes of the game like single race, time trial, elimination, record duel, etc. I liked that the game offers ships with multiple features and a unique soundtrack to fuel adrenaline rush.