10+ Free 3D Modeling Software to Download
3D-modeling tools help turn individual ideas into beautiful models and prototypes for a variety of fields.
These tools allow building and customizing models from the ground up, no matter if you are a keen beginner or a professional engineer. Popular in various industries such as film, animation, gaming, architecture, and interior design, 3D models are key aspects of various projects.
Choosing the best modeling software is often difficult because of various aspects and the wide range of features available in these tools.
To help you with the selections, here is a list of 20 3D-modeling software for personal or professional modeling.
Wings 3D is an advanced sub-division modeler which offers a wide range of modeling tools and a customizable interface, along with a built-in AutoUV mapping tool, as well as export facility for common 3D formats.
However, despite more awesome features like support for virtual mirroring for symmetric modeling, Wings 3D provides no support for animation for its users.
Supported Platforms: Windows, macOS and Linux
A powerful and free 3D creation software, Daz Studio may not prove easy for beginners to use, but it does offer a feature- and functionality-rich user experience nonetheless. It enables you to create amazing 3D art with GPU-accelerated real-time rendering and photorealistic results.
Along with providing various features of Wings 3D, it also supports animation as well as scene buildings.
Supported Platforms: Windows and macOS
A free 3D-modeling software for Windows, Mac OS, and Linux, Open SCAD focuses more on the CAD aspects of modeling an object rather than the artistic aspect.
Unlike many others listed on this page, Open SCAD is not an interactive modeler but a 3D-compiler modeler that reads in the details of the objects to render their 3D models on the screen.
Supported Platforms: Windows, macOS, Linux and BSD
3DReshaper is an affordable and easy to use 3D-modeling software dedicated to the processing of 3D models.
It can be used in various fields such as arts, mining, civil engineering, and ship-building. It comes with support for various scripts and textures, and packs in lots of features for easy modeling.
Supported Platform: Windows
Creo is a comprehensive system for mechanical engineers and model designers who create products using the direct modeling approach of 3D CAD. Direct modeling allows the creation of designs by existing designs or fresh ideas.
Hence, the changes to the geometry of an object can be made quickly and easily. This is a premium program but there is a 30-day free trial, and a free version for students and teachers.
Supported Platforms: Free Trial for Windows
NaroCAD is a full-fledged and extensible CAD modeling application. It is based on the OpenCascade technology, and supports both Windows and Linux platforms.
It supports both basic and advance 3D modeling operations, and can be extended through plugins and programming interface.
Supported Platform: Windows
Providing a design worksheet, DesignSpark allows the production of highly detailed 3D designs. It promises easy features to remove bottlenecks by making amendments and additions to your design as well as changing product concepts in 3D quickly.
It also supports direct modeling technique as well as 3D printing your models.
Supported Platform: Windows
FreeCAD is a parametric 3D modeler made primarily to design real-life objects of any size. It is easy to modify designs using the model history and changing the parameters.
The program is a multi-platform (Windows, Mac OS, and Linux) tool, and reads and writes various open file formats. It also allows the building of your own modules or embedding them in your custom-developed application.
Supported Platforms: Windows, macOS, and Linux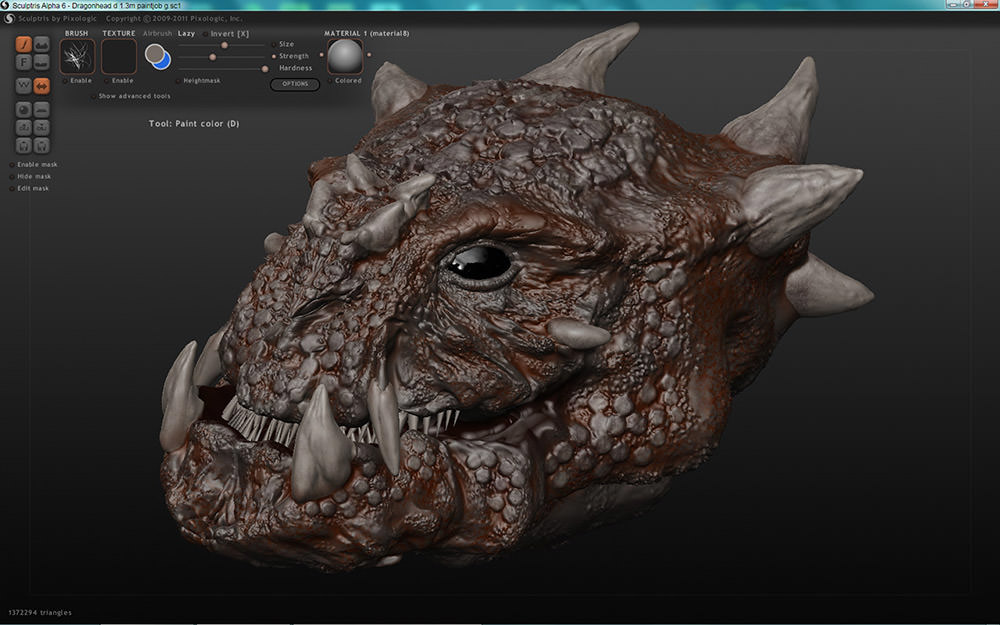 Sculptris provides an excellent gateway into the exciting world of 3D. Its features are easy to learn, navigate and use, even for someone with no experience in digital art or modeling.
It helps take geometry concerns out of the design process, and will dynamically divide the model, better handling your computer's resources.
Supported Platforms: Windows and macOS
MeshMagic 3D helps in creating 3D rendering files, and drawing 2D objects or extending them to 3D. It's an easy and intuitive 3D design software for users of multiple fields.
Although it currently supports only Windows, it allows the output file to be saved in the popular STL format, which can be opened and edited in various online and offline 3D-modeling tools.
Supported Platform: Windows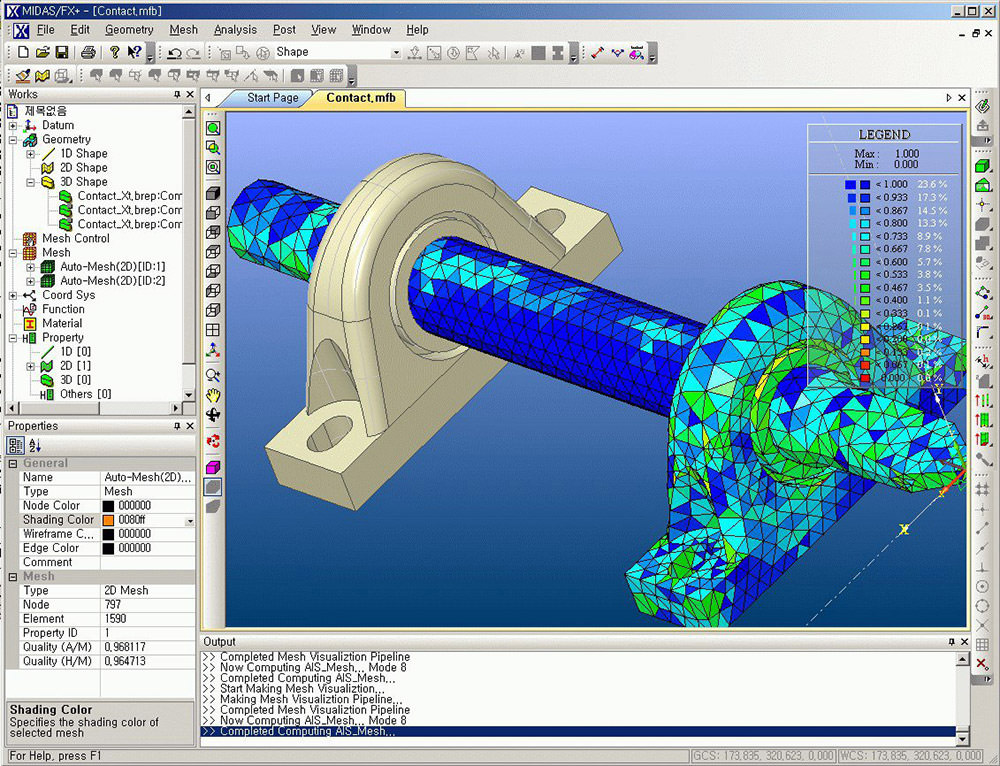 Open Cascade is a software development kit (SDK) intended for development of applications dealing with 3D CAD data.
It includes the special, community-developed C++ class libraries that provide services for 3D surface and modeling, data visualization and exchange and rapid application development.
Supported Platforms: multiple desktop and mobile platforms.
Have you used any of the listed 3D-modeling software? Which is your favorite among these software? Kindly let me know your answers through comments.