100 Nice and Beautiful Blog Designs
Blogging has become an increasingly popular form of online communication, and with millions of blogs on the internet, it is important to stand out from the crowd. One of the best ways to do this is through beautiful and visually appealing blog designs. A well-designed blog not only attracts more visitors but also enhances the user experience, makes it easier to navigate, and adds credibility to your content. In this blog post, we will showcase 100 nice and beautiful blog designs to inspire you and help you create a stunning blog.
Creating a beautiful blog design may seem like a daunting task, but with the right inspiration and guidance, anyone can do it. In this post, we have curated a list of 100 blog designs that are not only visually appealing but also functional and user-friendly. From minimalist designs to bold and colorful ones, from photography blogs to food blogs, this list covers a wide range of niches and styles. Whether you are a beginner blogger or an experienced one, this list will provide you with ideas and inspiration for creating a blog design that truly reflects your personality and style.
Freelance Web Designer in Cardiff
w
31Three – Creative services for the design-challenged developer
aNieto2k
Vikiworks Studio
Aaron Mentele
aiAlex – Artificially Intelligent Life
Alex buga – Webdesign Superstar
Zinaz
Artypapers – An Experiment Gone Useful
Start Cooking
Art Culture
Bart-Jan Verhoef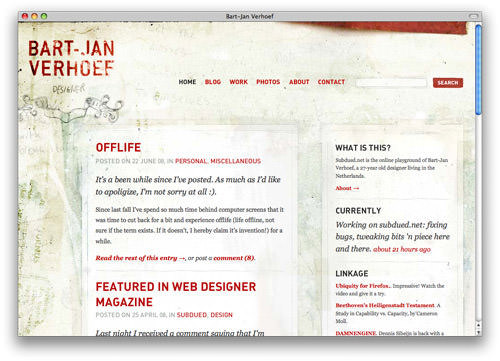 Personified
Big Sweater Design
Missy – Great Blog In My Jeans
Cause/Effect
Spoon Graphics
Blogsolid – Ideas for better blogging
Robert Beerworth – Business Solution Blog Business Idea
Carsonified
Cheaper Than Therapy
Circle Six Blog
Country Music Articles
Blog Web Design Blog
Cult-foo
Darkmotion – Animation and Illustration
david hellmann – Graphic and Webdesign
Design Disese
Design Intellection
Design Reviver
Design*Sponge
AvalonStar
Dollarshort
Eleven3
Elitist Snob – Mac snobbery and such
Elliot jay Stocks
Simply Fried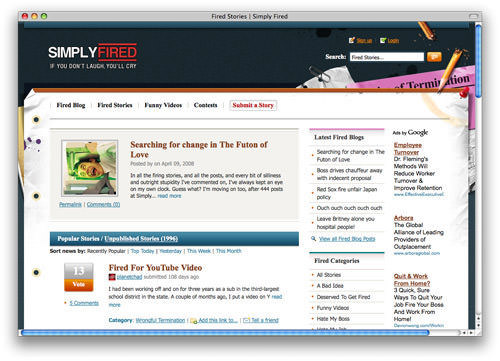 FreelanceSwitch – Freelance Advice and Freelance Jobs
Freelenz
GrantMX Design
Great Design
GZ Web Design Blog
I Am Neato – The Online Portfolio of Emilio Cavazos
I am Finch
IceBeat
Jesus Rodriguez Velasco
Josh Spear
Kimberly Coles Illustration Blog
Kohette WebDesign
Kulturbanause
Larissa Meek
Laura alter
Lucy Blackmore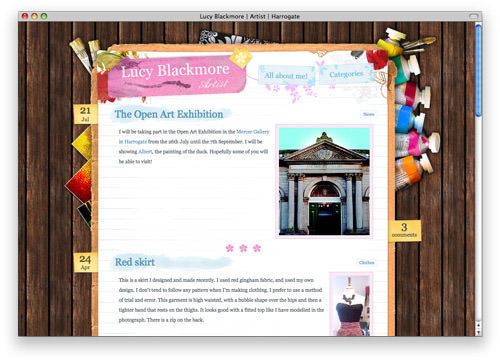 Matthew Inman – Marketing & Design
Moderno Prometeo
Mutado
Narfstuff – WordPress Development, Web and Graphic Design
Oaktree Creative
Olliekav – All things design, music and more
Papel Continuo
PhillRyu
Ploink! Brothers
Refreshing Content
Revota
Rikcat – The art of rik catlow
Rob Goodlatte
Schneeballschl8
Search Engine Optimization Edmonton
SimpleBits
Sparklette
Squawk
Sr28 Web Design
Natalie Jost – Standards for Life
Superawesome
TehCPeng
NorthxEast – Weekly Articles About Blogging
The Big Noob
The Rissington Podcast
TheHotSeat
This Is American Soccer
Tj Mapes
TNTpixel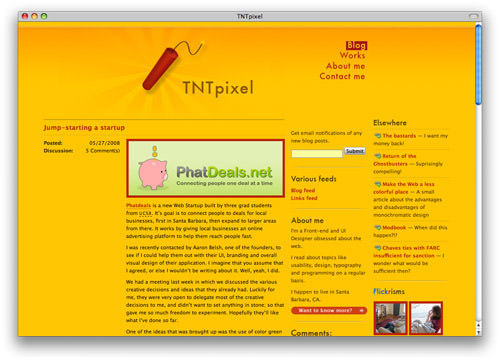 I Love Typography
Veerle – Webdesign, XHTML, CSS, Graphic Design
We Are Not Freelancers
Viget Labs
Web Designer Wall – Design Trends and Tutorials
Komodomedia
Ribbons of Red Web & Graphic Design
ISO50 – The Visual Work of Scott Hansen
Bonsai Studios
Paintbits – Life in Colors
GoMediaZine
Matt Mullenweg
Matt Brett
Studio Racket
{e} House Studio
Lorelei Web Design
The Yawkey Way
NemStudio Blog Developement Web