U.S. vs. China: Big Tech Brand Comparison
Every day, many of us visit websites like Pinterest, Twitter, Facebook, and Google. These sites come from the US. But, despite their worldwide fame, China has its own popular tech websites and services.
China, one of the world's fastest-growing economies, has brands like Baidu and Sina Weibo. They are similar to Google and Twitter in the US. In reality, there's a Chinese version for almost every big US tech brand. In this post, we'll compare 8 of these brands with their US versions.
Many think Chinese brands just copy the US ones. But, this isn't always true. Some Chinese brands can be more valuable and make more money than the US "originals". Let's explore the exciting world of Chinese tech.
1. Google vs. Baidu
Most people use Google, created in 1998, when they want to search something online. But in China, many prefer Baidu. Baidu started in 2000 and is popular because it's focused on Chinese language and understands the Chinese market well.
Modus Operandi:
Google has many internet services, but its main one is the Google Search. They make most of their money from ads, especially Google AdWords.
With AdWords, companies give ads and keywords to Google. When someone searches those keywords, Google shows the ad with the search results. Every time someone clicks on the ad, the company pays Google. Google also has AdSense, which lets other websites show Google ads.
Modus Operandi:
Baidu is a lot like Google, but it has many services in Chinese. The big difference is Baidu's search is made for Chinese language. It's made to work best with Chinese.
People in China like Baidu because it was the first to let people search using phones and PDAs. Many people in China use mobile phones. Like Google, Baidu makes money from ads. But Baidu's ads are a bit different than Google's. Baidu combines paid and normal search results, while Google keeps them separate.
2. Facebook vs. Renren
Facebook, started in 2004, is a huge name in social media. But since it's not available in China, there are Chinese versions like Renren. Renren began in 2005, a year after Facebook.
Modus Operandi:
Facebook is a place where people connect and share. Users have a timeline where they can post photos, updates, and comments. Everyone has a news feed on their homepage to see what others are doing.
On Facebook, you can also play games. The site earns mostly from ads, with nearly half of the income from mobile users. They also get money from game makers like Zynga when users play games like FarmVille. Facebook gets 30% of what Zynga earns.
Modus Operandi:
Renren looks a lot like Facebook but has some unique features. For example, users earn "points" by being active on the site. More points mean higher "levels" with special perks like new themes or extra emojis. Or, users can pay to get VIP status with these perks.
Renren also has its own virtual money, Xiaoneidu, used to buy virtual items. Renren's main income is from ads. While it might look like Facebook, Renren isn't as big in China as other platforms like Sina Weibo, QQ, and WeChat.
3. Yahoo! vs. Tencent QQ
Yahoo! has been on the internet scene since 1994, offering various online services. In China, Tencent, started in 1998, offers similar services but in a way that fits the Chinese audience.
Modus Operandi:
Yahoo! offers many web services. This includes their main website, a search engine called Yahoo Search, an email service named Yahoo Mail, and a chat service, Yahoo Messenger. They also own the blogging site Tumblr and the photo-sharing site Flickr.
About 40% of Yahoo!'s income is from ads. This includes ads in their personalized news section. They also earn from selling products and services on Yahoo! Shopping. They get money from being in the Yahoo Bing Network, which has a pay-per-click program like Google's AdWords.
Modus Operandi:
Tencent QQ has many online services. Their most popular one is the QQ chat service. They also have a news website called QQ.com, one of the biggest in China, and QQ Games with many online multiplayer games.
They have an email service, QQ Mail, and make money from VIP subscriptions. These VIPs get extra features in services like QQ Music, Tencent Microblog, and some QQ Games. In some online games, VIPs get special in-game items.
4. YouTube vs. YouKu
YouTube began in 2005 and Google bought it in 2006. It's hard to think of a time without it now. But YouTube's videos aren't for everyone. That's why China has YouKu. YouKu started in 2006 and offers videos specially made for Chinese viewers.
Modus Operandi:
On YouTube, people can upload, watch, and talk about videos. They earn mostly from ads, both on the site and in the videos. YouTube also partners with big companies like MGM. These companies share long videos like movies or TV shows.
YouTube has many types of videos. Users make some of them, but there are also official channels with movie trailers, music videos, and more.
Modus Operandi:
YouKu is popular because YouTube isn't available in China. It looks a lot like YouTube but has a different focus. YouKu shares more licensed videos than videos made by users.
YouKu merged with Toudou and created YouKu Premium. This service offers videos from big Hollywood companies without ads. Some of these companies are Sony Pictures, Warner Brothers, and Twentieth Century Fox.
5. EBay vs. Taobao
EBay, started in 1995, became very popular in many parts of the world with its online auction service. However, in China, it's a different story. Taobao, which began in 2003, is the leader there.
Modus Operandi:
eBay is an online store and auction site. People and businesses can sell items to other people or businesses. eBay earns mainly from fees. Sellers pay fees to list items and a percentage of the sale price when an item is sold.
Sellers are charged a fee to list items. When an item sells, they pay 10% of the sale price, including shipping. Ads also bring in some money for eBay, but not as much as the fees.
Modus Operandi:
One big reason Taobao did so well in China is because sellers can list items without paying a fee. When eBay came to China, they still charged fees, which made Taobao more appealing.
Taobao also has a chat feature called Aliwangwang. This lets sellers and buyers talk and trust each other, which is very important in China. Sellers have to register with their real name and bank account. Most of Taobao's money comes from ads. Sellers buy these ads to help people see their products more easily.
6. Twitter vs. Sina Weibo
Twitter, which started in 2006, is very popular. However, in China, it's not allowed. Instead, China has Sina Weibo. This service by Sina Corporation began in 2009 and quickly became a top microblogging platform in China.
Modus Operandi:
Twitter is a social site where users can share short messages, called "tweets", up to 140 characters long. It's a bit like the status updates on other social platforms, like Facebook.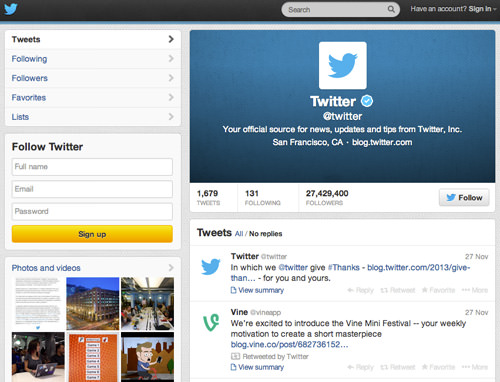 Twitter's main way of making money is through ads. These ads include promoted tweets, trends, and profiles. Advertisers pay Twitter each time someone clicks or shares their ad. Even though Twitter hasn't made a profit yet, there's potential for it to happen in the future.
Modus Operandi:
Sina Weibo is a mix of Twitter and Facebook. Users can post pictures and videos directly. They don't need to share links to them. It also has threaded comments, which can include images, videos, and links. Plus, Sina Weibo has a chat feature like Facebook's.
Advertising is Sina Weibo's main way of making money. Alibaba recently bought a big part of Sina Weibo, which helped boost its advertising. Brands and celebrities can also ask their followers to subscribe for a fee, which adds to Sina Weibo's earnings.
7. PayPal vs. Alipay
PayPal started in 1998 and was acquired by eBay in 2002. People around the world love it for its easy use and its connection to eBay. However, in China, there's a different favorite. Taobao, China's version of eBay, introduced its online payment service, Alipay, in 2004.
Modus Operandi:
PayPal is an online service that lets people pay and transfer money on the Internet. With PayPal, users can make these transactions without sharing their financial details.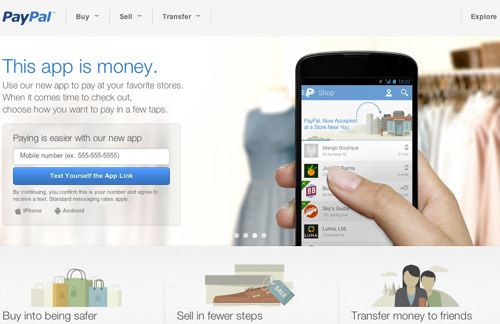 PayPal is mainly used for eBay transactions since eBay owns it. The way PayPal makes money is by charging sellers a fee based on the transaction amount.
Modus Operandi:
Alipay is to Taobao what PayPal is to eBay; it's the primary payment method on Taobao. An added benefit of Alipay is its escrow service, which helps with China's limited consumer protection laws. Like PayPal, Alipay makes money by charging merchants a fee for transactions.
Recently, Alipay has been collaborating with international airlines and other businesses like banks and telecom companies. This partnership lets users pay for services through Alipay and receive special offers and discounts. Alipay is also investing in bettering its cash-on-delivery (COD) services.
8. Pinterest vs. Mogujie
When Pinterest introduced its unique pinboard-style photo sharing in 2010, it soon became a global trendsetter. It didn't take long for China to embrace this concept, with Mogujie launching a year later in 2011. Mogujie infused the original idea of Pinterest with its own distinct features, making it a hit among Chinese audiences.
Modus Operandi:
Pinterest is a platform where users can share and organize images in collections, referred to as pinboards. Users can explore these pinboards, re-pin images to their own boards or like them. Currently, Pinterest isn't generating direct revenue but has plans to introduce promoted content which will be visible in users' feeds.
Modus Operandi:
Mogujie targets fashion-forward female users by letting them share their recent online fashion purchases. It has deep integration with e-commerce, allowing shared fashion items to be linked directly to Taobao stores for purchase. In 2018, Mogujie also introduced an open platform for e-sellers, promoting them to open their own e-stores on the platform.
Thousands of daily Mogujie visitors follow links to Taobao stores and make purchases. This referral system is the primary revenue stream for Mogujie.