Pocket-sized Healthcare Gadgets You Can Use On The Go
It's a new age for healthcare – medicine is getting more advanced and technology is helping us take better care of ourselves. As more and more smartwear are getting primed for monitoring one's fitness, alongside their counterpart health apps, this opens opportunities for apps that help you monitor your health problems as well.
Here are 10 healthcare gadgets that work with your smartphone to help monitor and manage serious health conditions like asthma, heart problems, diabetes and low blood oxygen levels. They are also small and portable, so you can keep them with you at all times. However, some of them only cater to a specific mobile OS rather than for all platforms.
Recommended Reading: 10 Cool Fitness Gadgets For Health Junkies
1. Tinké
Tinké is a health monitor that allows you to see your heart rates, respiratory rates, blood oxygen levels and heart rate variability. These features allow you to monitor your fitness level and at the same time, also teach you how to relax and manage stress.
It's built for iOS devices and comes with 30-pin and lightning connector versions. Plugging it in and launching the app allows you to view the scans of the details and readings of your body.
Price: $119 – Visit website
2. Dario
Within this portable glucose monitoring system, there's a glucometer (glucose meter) that connects to the audio port of your smartphone. To use a Dario, just remove one of the 25 blood test strips and insert it into the meter. Dario also has a lancing device to draw blood for the test strip.
The smartphone app will then tell you your blood sugar level and also tell you how much insulin is required based on the food information that you entered into the app.
Price: Starts at $25/month – Visit website
3. Scanadu Scout
We've talked about the Scanadu Scout before about its ability to inform you of your heart rate, skin and body temperatures, respiratory rates, blood pressure, electrocardiography, oxygen levels and also emotional stress. It was a very successful Indiegogo crowdfunded project and is expected to enter the market by the end of 2013.
Price: $199 – Visit website
4. Biomeme
Biomeme turns an iPhone into a mobile DNA lab that can detect diseases with its real-time qPCR (quantitative polymerase chain reaction) thermocycler – a lab-grade equipment that's as powerful as it is pricey. However, Biomeme hopes to keep the costs of this device down, allowing small clinics to be able to own and use one as well.
It works with an app that allows recorded data to be sent and retrieved. There's also an Android-compatible version in the works.
Price: TBA – Visit website
5. Emotiv Insight
The Emotiv Insight is a headwear that monitors brainwaves and translates electroencephalography (EEG) into meaningful data. With the data acquired, it can help to improve your attention, focus, engagement, interest, excitement, affinity, relaxation, and also reduce stress levels.
Readings are sent to a smartphone app, thereby giving you a better idea of all the readings and at which point of the day you are most productive.
Price: $229 – Visit website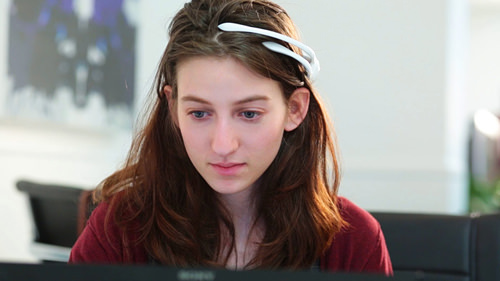 6. Alcohoot (Retired)
Alcohoot is a portable breathalyzer, powered by a rechargeable battery to measure your blood alcohol levels with the accompanying app. Consistent use throughout a drinking night can help track alcohol levels in the blood and help the user make better decisions at the end of the night.
The app also has a list of nearby restaurants for you to sober up and also allows you to easily call a taxi to take you home safely.
7. AliveCor
If you need a quick electrocardiogram (ECG) reading on the go, AliveCor has created a smartphone case to help with that. The case has 2 sensor points at the back of the case. By placing the fingertips on them, the device can give you an accurate ECG reading in 30 seconds through the app.
The app also tracks your readings and can print it for a doctor to assess. It has compatible cases for the iPhone 4, 4S, and 5 and Samsung Galaxy S4, and a universal attachment plate for the Samsung Galaxy S3 and S4, HTC One, and the 5th generation iPod Touch.
Price: $199 – Visit website
8. Angel
Angel can not only work as your workout tracker and sleep monitor, it also acts as a heart timekeeper that detects irregular heart rates and alerts you accordingly. The temperature sensor also detects ovulation, to help improve pregnancy chances, and sends a text alert if the person wearing it is about to have a fever.
On top of all its onboard sensors, it's also able to track blood oxygen levels. It's supported with a smartphone app where data is transferred via Bluetooth.
Price: $135 – Visit website
9. Air.Air!
Air.Air! is a portable device to measure air quality. It can detect particles in the air, minute trances of cigarette smoke and even diesel fumes. With the app, you can set an alarm to alert you if air quality levels go below a specified level. Data from the device is transferred to the iOS or Android app via Bluetooth.
It can be useful for consumers living in places with bad air conditions or engineers who work in areas of questionable air content, for safety purposes.
Price: $59 – Visit website