5 VR Headset Alternatives to The Oculus Rift
Virtual Reality is not something new, but the Oculus Rift has renewed interest in it as we come to realize that we are getting one step closer to virtual-reality gaming. Although the technology is already out there and thriving, in terms of hardware we are still lacking the right device that can give a fully immersive experience.
Aside from the Oculus Rift, there are actually a handful of other VR headsets that are making great strides in the field. In this post, we will be looking at 5 such VR headsets and the possibilities that they have to offer when it comes to owning your own VR headset (without breaking the bank). Check them all out below and share with us your thoughts in the comments!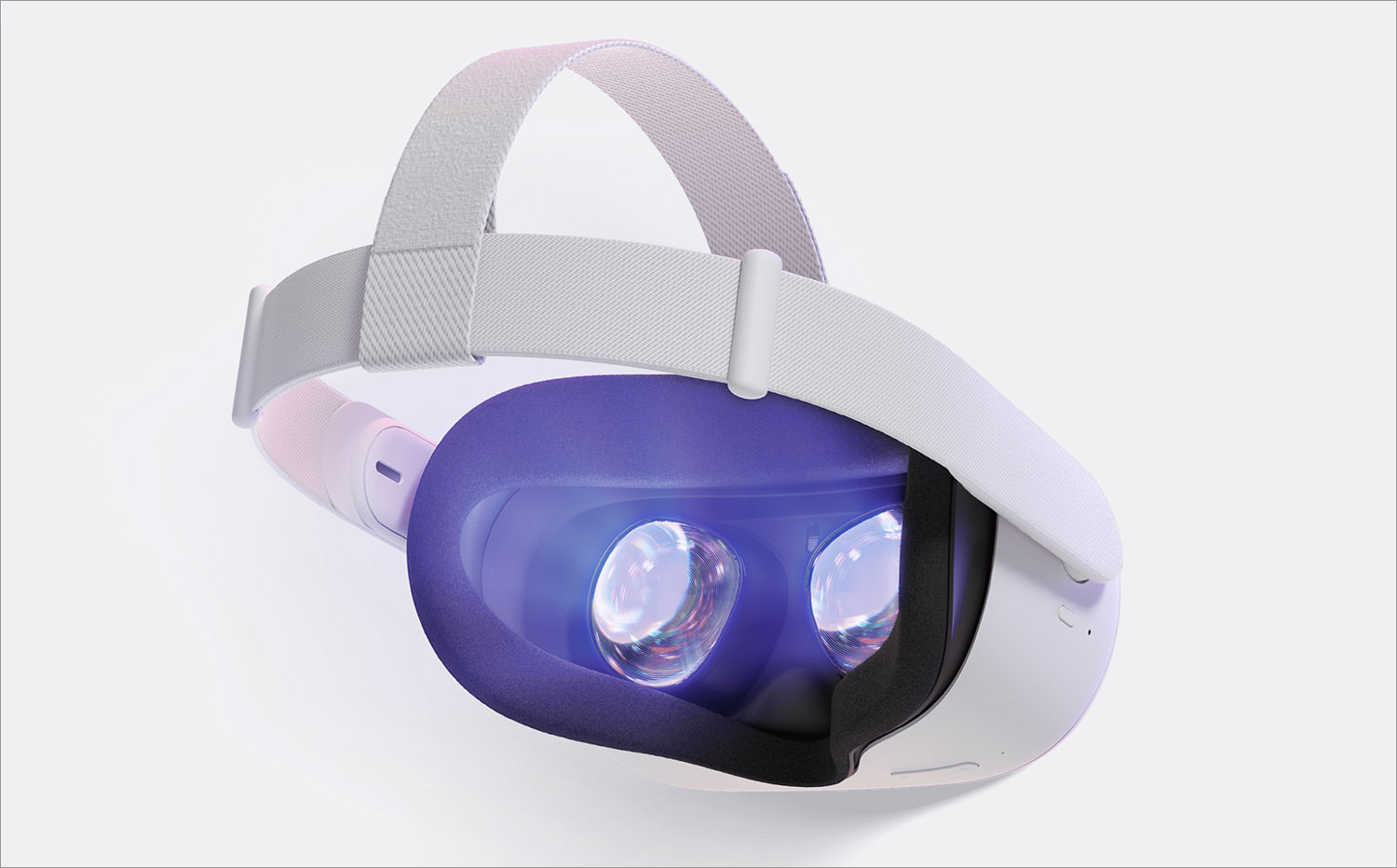 Oculus Quest 2 is the fourth consumer VR headset by the company and offer one fo the best immersive entertainment experience. Primarily a gaming headset, it comes with super fast processor and an extremely sharp display (offering 50% more pixels than the original Quest) that enhance your VR experience manifold.
One of the best things about Oculus Quest 2 is that it's very easy to set up – just unbox, set it up with mobile app, and you're ready to relish the experience. The Oculus Touch controllers have been redesigned as well to be intuitive and offering more control. Also, as it requires you to log in with Facebook, you can team up with your friends and discover other communities as well.
The PlayStation headset is a game-changing product by PS and goes perfectly with PSVR games. It offers a high-quality VR experience with many interesting features. The headset is designed with utmost minimalism with black and white smooth plastic finish and a number of blue trackable lights.
Talking about the technical aspects, the headset offers 5.7-inch OLED screen with high resolution RGB display. There are many viewing modes as well as an abundant selection of games. It is important to note that it's not a wireless headset and you need to keep it plugged with the system to play. However, for a good price point, there's a lot to look forward to.
A VR headset with a twist, the Glyph uses virtual retinal display instead of conventional display. Using the back of your eyeballs as a screen, the device uses a combination of optical parts to project images directly onto your retina, giving you extremely sharp and clear images that are not produceable by conventional displays.
Although not built mainly for VR (it steers more towards media), the Glyph can show you high-resolution images without the screen-door effect. The device comes with an HDMI source so you can connect it to an HDMI-compatible device, turning Glyph into your immediate screen. Sliding it upwards also turns it into a headphone.
If the price tag on the Oculus Rift is a turn off, know that you can own a virtual reality headset via 3D printing. Named the Altergaze, this device is essentially a goggle through which you can insert your smartphone. The headset is primed to allow you to immerse yourself into the virtual reality effect, with a field of view of 110 degrees and a head-tracking feature for a more in-depth experience.
In short, Altergaze is a 3D printable, electronics-free, open source virtual reality goggle that opens a new path to crowdsourced product manufacturing.
Dive is similar to Altergaze in that it also turns the smartphone into a virtual reality goggle, but unlike the Altergaze, you can't fully 3D print the Dive because you need to obtain the lens and headstrap from their OpenDive lens kit to complete the Dive device. In the kit is also a NativeSensor app that enables Dive to do a head-tracking feature with minimum latency.
The Durovis Dive is a great starting tool for anyone who wants to experience virtual reality first hand, without spending a lot on high end headsets like the Oculus Rift.
Notable Mention:
Sulon Technologies has an interesting view in the future of gaming. Instead of building another Oculus Rift headset, they built the Cortex. The Sulon Cortex can turn any physical space into a holodeck allowing users to play games in an fully immersive interactive virtual world. It is capable of doing spatial scanning thanks to the proprietary scanner on the Cortex, creating augmented virtual reality experiences.
As long as you have some physical space to spare, all you need to do is equip yourself with a Cortex, let it scan your surroundings, then enjoy your fully immersive experience of augmented virtual reality. You can also roam around freely with no fear of tripping over wires as Cortex is a self-contained wireless system.